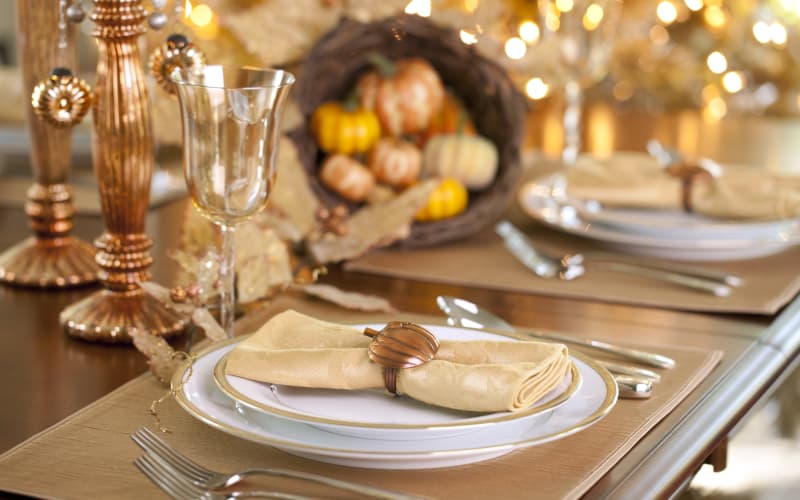 Aside from the leaves changing color and the arrival of pumpkin spice lattes, half the fun of fall is updating your décor for the season. Spice up your surroundings this year and give your place some serious curb appeal with these fall-inspired takes on home accents.
Midas Touch
Update your foyer or living room with this stunning statement mirror. Meticulously crafted using hundreds of painted gold leaves, this showstopper takes a banal seasonal motif to new heights.
Regina-Andrew Design Gold Leaf Round Petal Mirror, $785, available at Bloomingdale's
SHOP NOW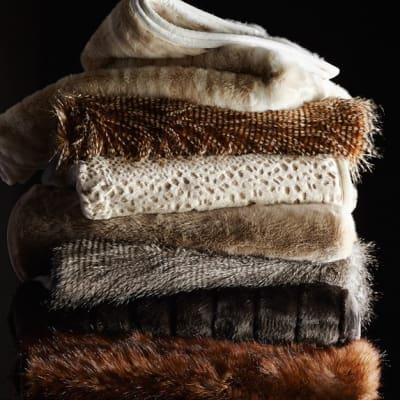 Fur Sure
Since fall's all about sumptuous fabrics, drape a faux fur blanket over a leather chair or sofa to create a luxurious-looking vignette and turn a stark room into a cozy, inviting space.
Faux Fur Throw in Gray Owl Feather, $199, available at Williams-Sonoma
SHOP NOW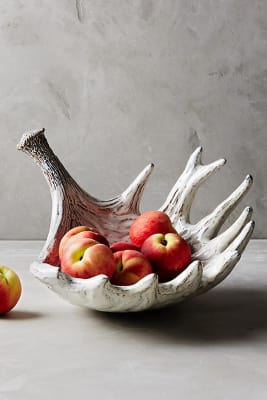 Oh, Deer
After a day spent apple-picking at the orchard, you'll want to show off your bounty—and this rustic yet elegant ivory bowl makes for the perfect display.
Cast Antler Bowl, $218, available at Anthropologie
SHOP NOW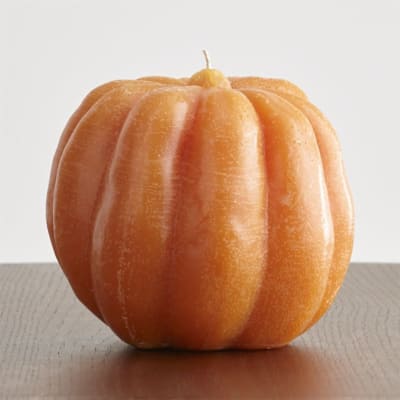 Burn, Baby, Burn
These playful candles will turn your pad into a regular pumpkin patch. Use them to decorate mantels, top off centerpieces, or place among real pumpkins for some witty juxtaposition.
Pumpkin Candle, $15, available at Crate & Barrel
SHOP NOW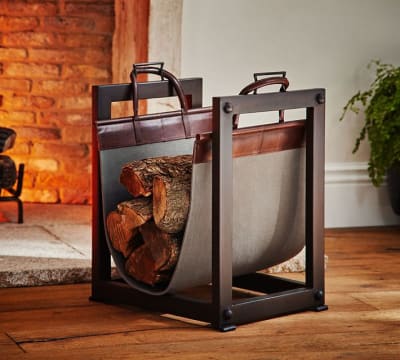 Some Like It Haute
No fireplace? No problem. Invest in a log carrier, perfect beside both hearth and mantle, that helps set the autumnal mood without becoming a fire hazard. The bold frame and studded iron rivets will give your living room an industrial chic vibe that suits the season.
Industrial Log Carrier, $199, available at Pottery Barn
SHOP NOW