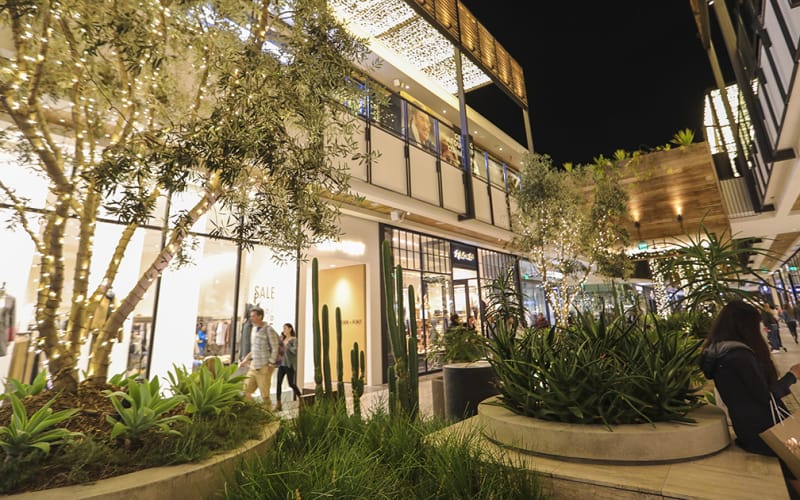 Whether you're single or coupled off, love is in the air this time of year. Research has shown that not only does December mark the beginning of "peak season" for dating and apps, it also happens to be the most popular month to get engaged and make a baby. To help you take advantage of the timing, we've rounded up seven date night ideas for every occasion and kind of relationship. 'Tis the season!
---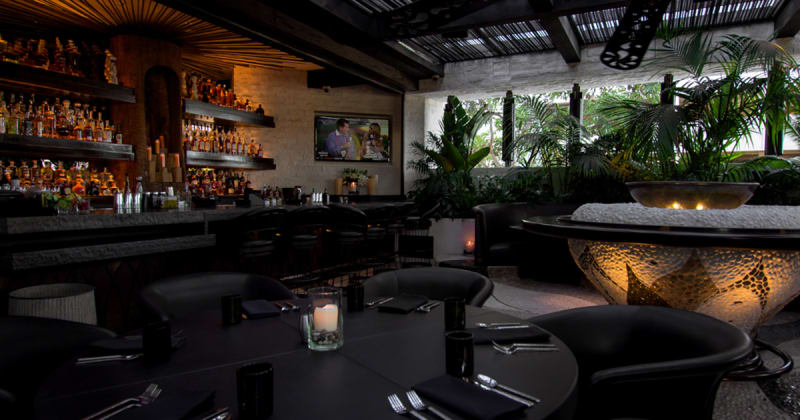 Get Acquainted Over Cocktails
If you're not ready to commit to a full meal on a first date, grab a drink at one of Westfield Century City's al fresco spots. Javier's is famous—or infamous, depending on whom you ask—for its hand-shaken margaritas made with rare tequilas. If sake is more your speed, head to RockSugar for Southeast Asian-inspired cocktails in a stunning setting. (Hot tip: RockTail Hour is from 4:00-6:30pm daily.) For something a little cozier, try Eataly's rooftop hideaway Terra, where you can sit by the fire and sip creative gin-and-botanical libations.
---
Reignite the Romance
Looking for an excuse to get all dolled up? Westfield Century City has plenty of upscale and elegant dining options. For an intimate Italian dinner, head to Toscanova—the restaurant has live jazz every Thursday night, which adds to the romantic vibes. We suggest ordering the risotto with truffle, and ingredient known for its aphrodisiac effects. If you prefer something a little, well, spicier, check out Meizhou Dongpo for authentic Sichuan cuisine—from roasted duck to kung pao chicken—in an ultramodern setting. For a homier vibe, indulge in Din Tai Fung's slurp-worthy handmade soup dumplings and noodles.
---
Keep It Casual
For something a bit more low-key and last minute, check out fast-casual spot Crack Shack, where the fried chicken is truly addictive—just be prepared to get a little messy if you order the Double Clucker. If chicken doesn't have a "pizza" your heart, head over to MidiCi or Obica for pizza and pasta. No need to worry if you (or your plus one) are vegan or gluten free. At modern Mexican eatery Tocaya Organica, the ingredients are locally sourced and even the quesadilla can be ordered vegan, and the tostada gluten free. For a little wining and dining, pop into Saint Marc for vino on tap and a quintessential cheese board.
---
Heat Things Up (in the Kitchen)
Looking to reconnect with your significant other? Enjoying novel experiences together is a must. (It's also a great way to break the ice on a first date.) Enter Eataly's cooking classes, where you and your partner can learn how to prepare your own pasta, lasagna, risotto and more. Of course, you get to eat what you make and also partake in a complementary glass of wine. Cheers!
---
Keep It Short and Sweet
For those nights when you might be double-booked (it is peak dating season, after all), Westfield Century City has you covered. Meet up with suitor A at either Blue Bottle for a pour-over coffee, or La Colombe where the draft latte is a must. If tea is your thing (and you want to show just how in-the-know you are), schedule your rendez-vous at the recently opened Redstraw Tea Bar. Later, meet suitor B (or C—no judgment) for something sweet. Bacio Di Latte and Grom specialize in gelato, while Smitten Ice Cream uses liquid nitrogen to make a particularly creamy treat. If you're looking for a frozen dessert that won't break the calorie bank, opt for a vegan treat from Halo Top Creamery or a freeze from Pressed Juicery.
---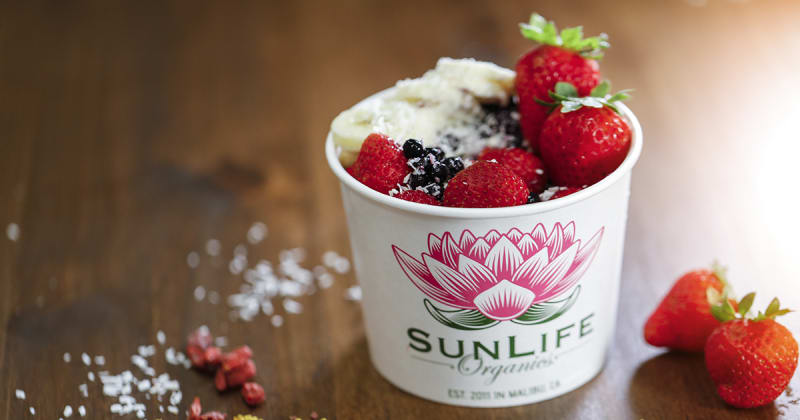 ---
Sit Back and Relax
As any long-term couple will tell you, dinner and a movie is a date-night go-to—and a cherished luxury if you happen to be new parents. Fortunately, Westfield Century City makes getting out for food and a flick extra convenient. Grab a bite at the dining terrace—we're partial to Shake Shack, which just happens to be offering a great dinner-and-a-movie deal. Then head to AMC and slip into your oh-so comfy reserved seats. Now all that's left to do is decide on a rom-com, thriller, or drama.