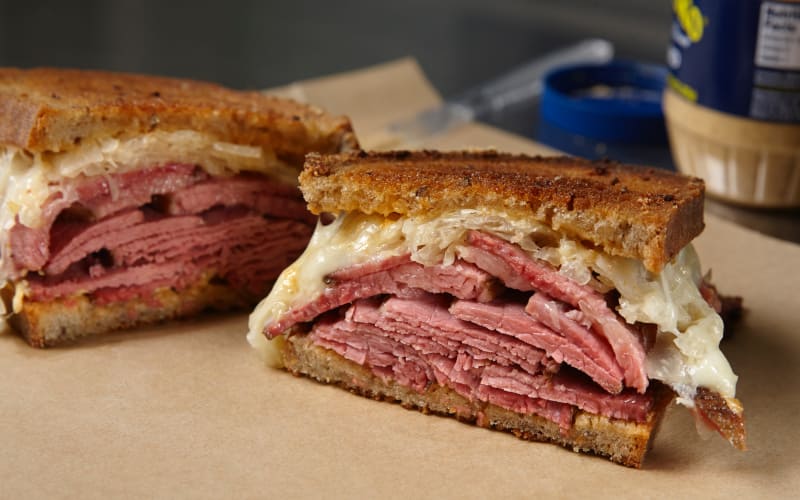 Caviar and babka French toast aren't typical Jewish deli offerings, but Wexler's Deli isn't your average delicatessen. The eatery, which recently opened its third location at Westfield Century City, serves traditional favorites (like pastrami sandwiches, coleslaw, and pickles) with a deliciously modern twist. To celebrate the latest opening, we spoke to founders Mike Kassar and native Angeleno Micah Wexler about their most-ordered menu item, favorite Century City restaurants, and more. Read on—and be sure to redeem an exclusive Wexler's offer below! 
EXCLUSIVE OFFER: Receive a free cup of coffee with the purchase of any breakfast sandwich or bagel with smoked fish between 8:00am and 10:00am. Offer valid through February 28, 2018.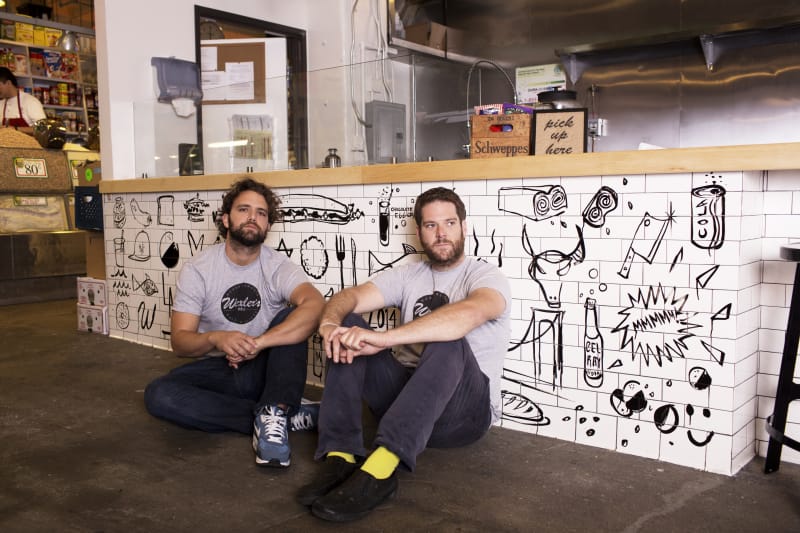 Describe what makes Wexler's Deli unique in one sentence.
Kassar: We are the only deli in L.A. to cure, smoke, and hand-slice all of our meat and fish in-house.
What's your most popular menu item? 
Kassar: Our bagel with lox. It's an exercise in restraint and simplicity—a lightly toasted custom bagel with silky hand-sliced lox, a schmear of cream cheese, thinly sliced onions, and capers.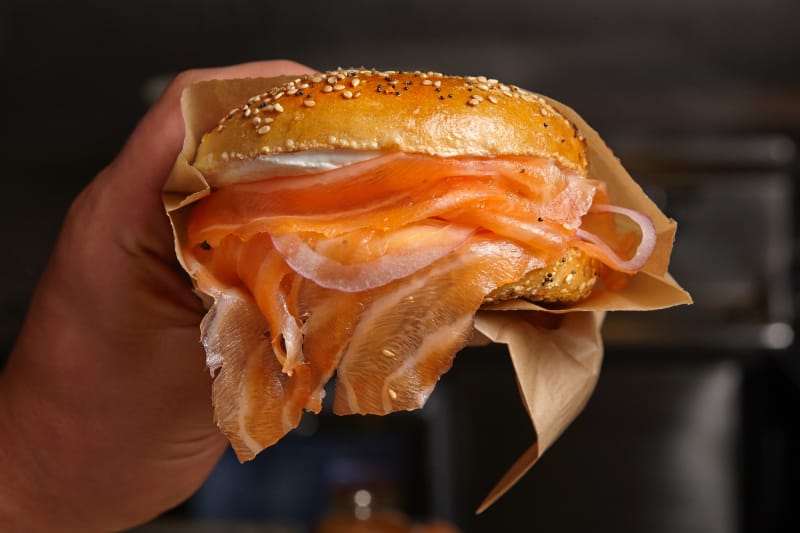 Did you create any special menu items for the Century City location?
Kassar: Our chopped steak sandwich is available only at Century City. It's a custom brisket patty with Raclette cheese, grilled onions, and Russian dressing on toasted challah. 
What are your favorite stores and restaurants at Westfield Century City?
Kassar: Tough to choose from so many great spots, but I'd have to go with Bacio di Latte—it's the best gelato I've had in L.A.! Also, the triple draft latte at La Colombe is insanely addictive. 
As an L.A. native, did you grow up visiting Westfield Century City?
Wexler: I did visit Westfield Century City as a kid, although not as much as Westfield Fashion Square, which was close to my house. My fondest memory is probably of the submarine restaurant, Dive, that used to be in the front of the building along Santa Monica Boulevard. The whole place was designed like a giant submarine with portholes and an underwater nautical theme; I loved it as a kid.
How does it feel to have your own restaurant in the Dining Terrace?
Wexler:  It's great. I really love doing these large public space projects. It's a challenge for us to work in such small, efficient spaces, but the energy of a place like this is really exciting.