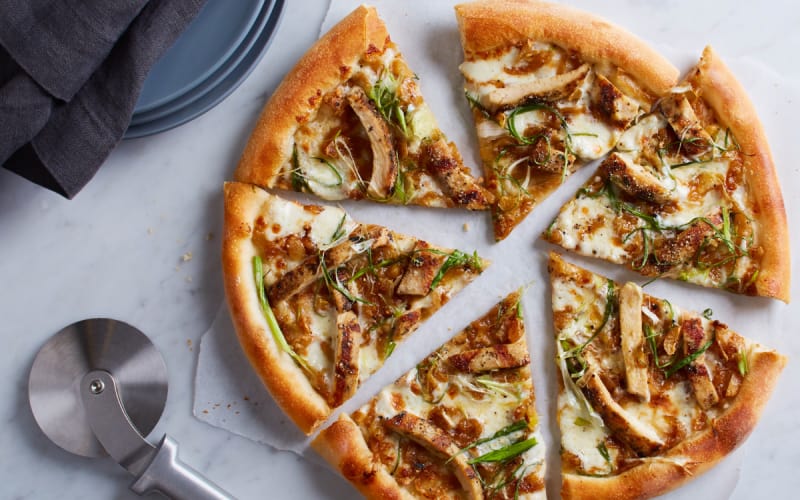 We know you don't need an excuse to throw a pizza party, but here's one anyway: National Pizza Party Day is on May 19! While we do love a classic margherita, it's always fun to step outside the box and serve guests (or, if it's a party of one, yourself) something different—which is why we've rounded up some truly unique pies, available at Westfield restaurants. Read about just a few of our favorites, from a tasty Thai-inspired version to an egg-topped pizza. Pass the pie, please!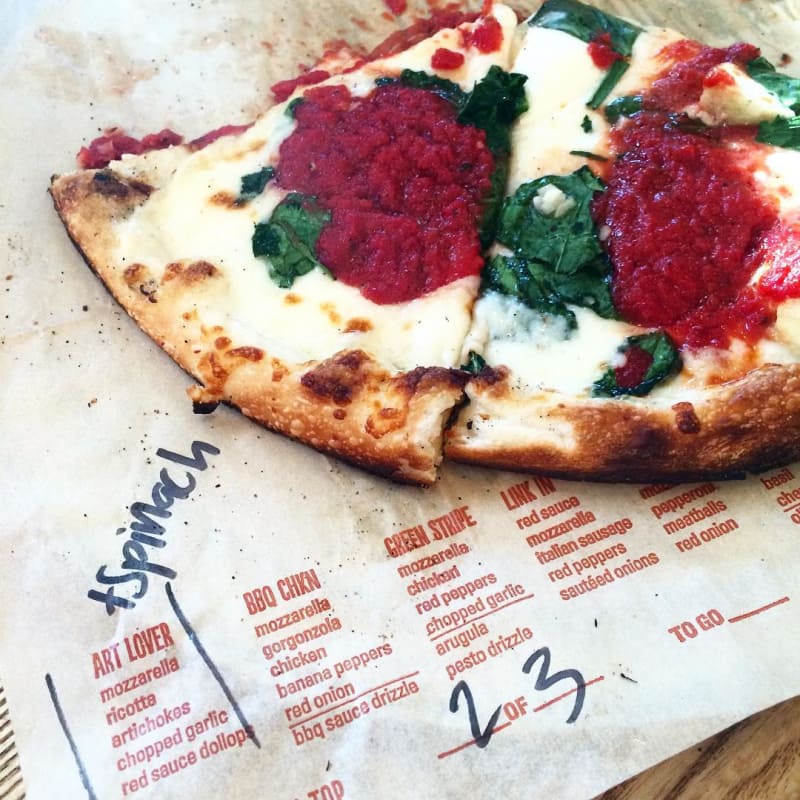 Blaze Pizza's Art Lover pie is truly a piece of art. Loaded with artichokes, mozzarella, ricotta, chopped garlic, and red sauce, a slice of this will hit the spot. Image courtesy of @giannaandthemonsters.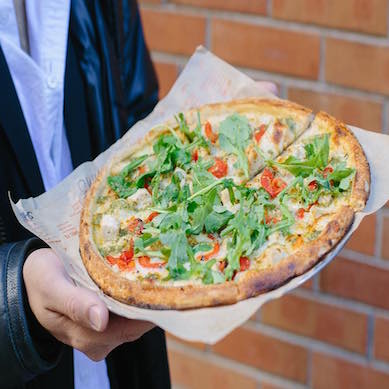 Blaze Pizza's Green Stripe is perfect for your pizza fix thanks to toppings like chicken, peppers, and plenty of pesto. (Plus, there's arugula, so it counts as a salad, right?). Image courtesy of @blazepizza.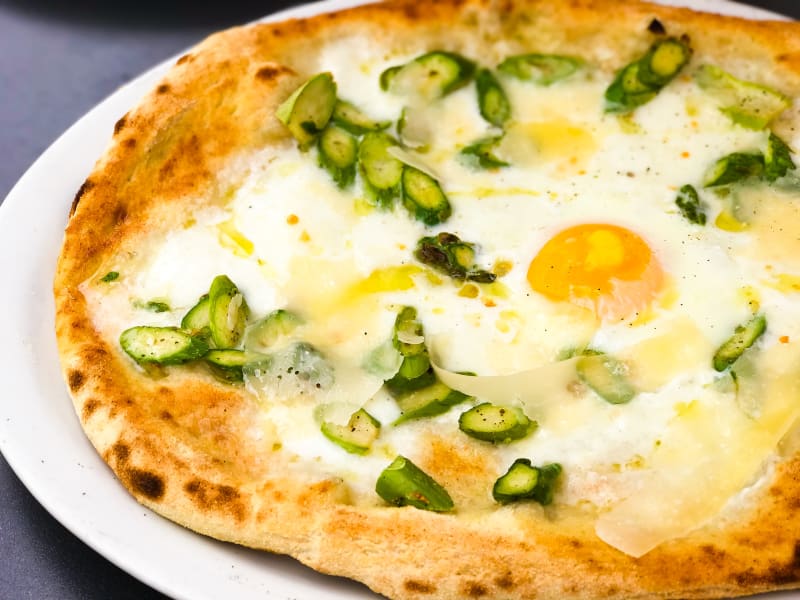 Obica's egg-topped Uovo pizza (which is also made with parmigiano reggiano, asparagus, and mozzarella di bufala) is just as appropriate for breakfast as it is for dinner.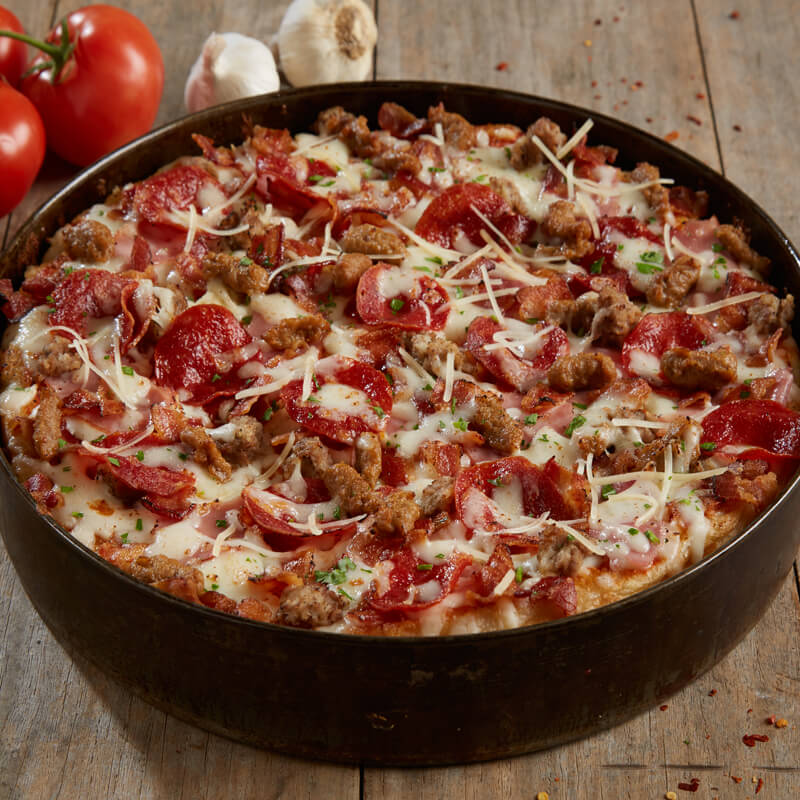 Traditional pepperoni gets an upgrade, thanks to BJ's Restaurant's Gourmet Five Meat pizza—which has not only pepperoni, but also housemade meatballs, oven-roasted ham, smoked bacon, and Italian sausage. Image courtesy of BJ's Restaurant and Brewhouse.
California Pizza Kitchen has no shortage of inventive pizza options, including the Thai Chicken Pizza. Think of it as pad Thai on a pie (minus the noodles) with grilled chicken breast, peanut sauce, crisp bean sprouts, and julienned carrots. Image courtesy of California Pizza Kitchen.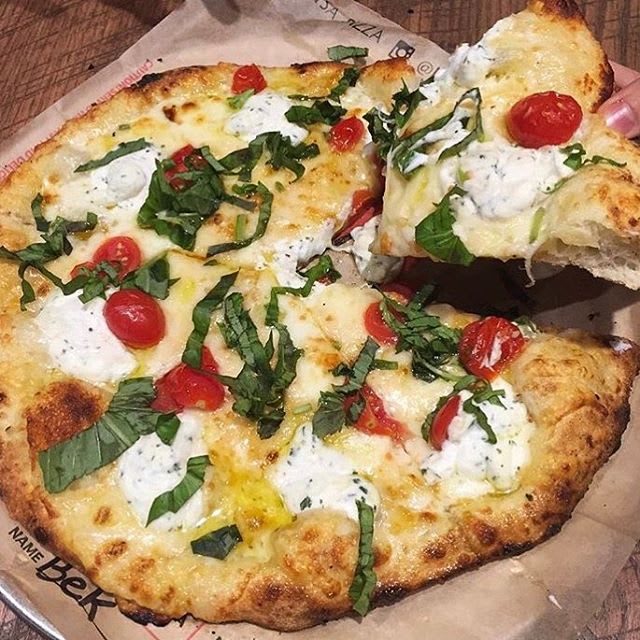 What Lotsa Stone Fire Pizza's Bianca pie lacks in sauce, it makes up for in delicious toppings, like mozzarella, ricotta, shaved parmesan, chopped garlic, tomatoes, and basil. Image courtesy of Lotsa Stone Fire Pizza.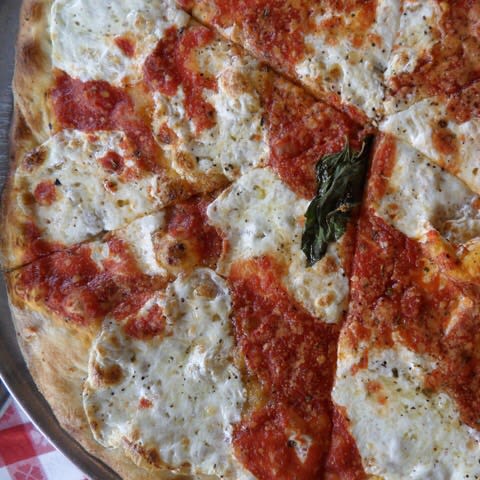 If you are a true pizza purist, we've got you covered as well. The classic combos at Grimaldi's—like margherita, four cheese, and veggie—remind us of why we fell in love with pizza in the first place. Image courtesy of Grimaldi's.