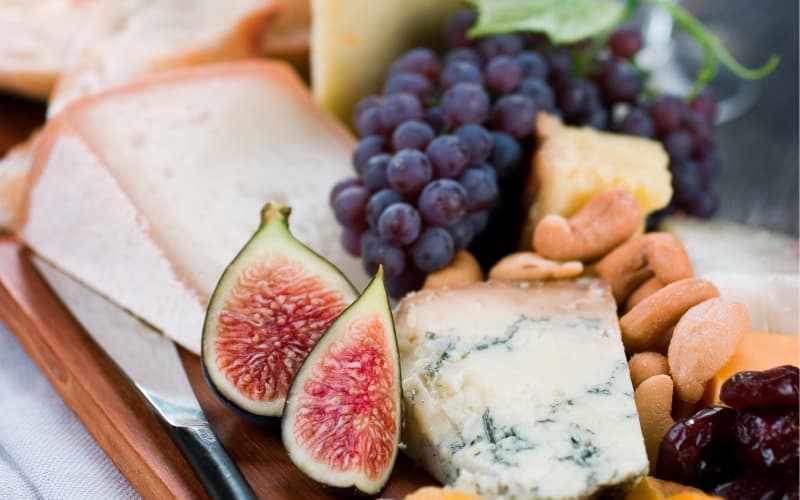 The season of summer entertaining is upon us—and now's the perfect time to take your hosting skills to the next level by learning how to prepare the perfect cheese board. The hardest part? Starting with a blank canvas and turning it into a mouthwatering masterpiece. While we can't do the shopping and arranging for you, in honor of National Cheese Day on June 4, we can reveal five tips to help you execute it all on your own.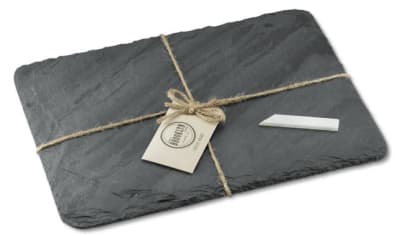 Slate It Ain't So
In case your guests can't tell the difference between camembert and comte, take the guesswork out of the equation by writing the names of each cheese directly on the board. A slate board works perfectly for this—or if you already have a favorite serving platter, opt for customized markers instead like these or these!
Williams-Sonoma Brooklyn Slate Cheese Board, $39.95, available at Williams-Sonoma
France, Italy & Spain—Oh My!
The cheese aisle at the grocery store can be intimidating with so many kinds on the market. But the important thing is to showcase variety, so select cheeses from a wide variety of geographic regions: a goat's milk from Spain, a triple-crème cow's milk from France, and so on.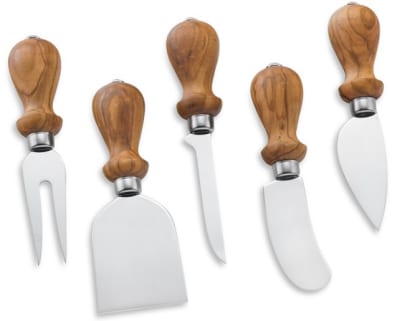 Don't Mix & Match
You'll need enough knives—one per cheese. While you want your guests to mingle, the same can't be said for your cheeses, so a variety of serving knives is a great solution for separating the options.
Williams-Sonoma Antonini Olive Wood Cheese Knives, Set of 5, $59.95, available at Williams-Sonoma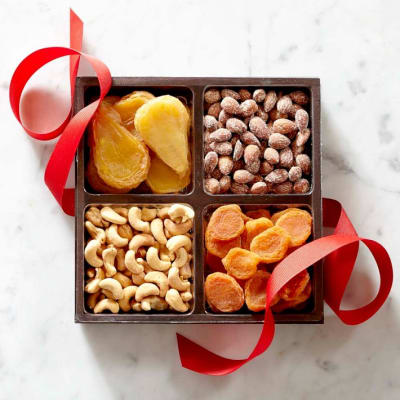 Think Outside the Board
Don't limit your board to just cheese. Liven it up with some small, complementary bites, like nuts and dried fruit—all of which will add color and texture to the mix. Another way to jazz it up? Add some honey or preserves! If you're feeling ambitious, you can even prepare your own dried fruit! All you need is a food dehydrator and your favorite farmers market finds.
Williams-Sonoma Dried Fruit and Nut Box, $29.95, available at Williams-Sonoma
Finishing Touches
Not all cheese boards are created equal. If yours looks a bit barren, add decorative papers to create an inviting plate and make cleanup even easier. 
Crate & Barrel Set of 12 Assorted Cheese Papers, $16.95, available at Crate & Barrel