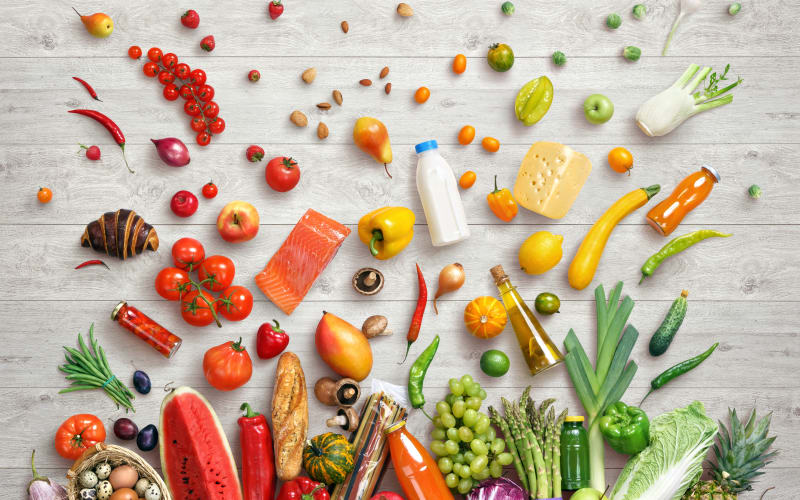 Sticking to a diet—any diet—while you're eating out is no easy task. Luckily, Panera Bread has collaborated with dietitians to create three brand-new menus: plant-based, protein-rich, and nutrient-packed. Whether you're trying to meet your specific dietary needs or you're simply looking for a healthier bite to eat, check out all the tasty new options on offer below.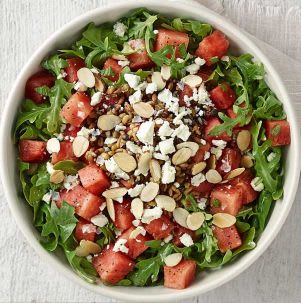 Watermelon Feta Salad
Perfect for vegetarians, this fresh watermelon, mint, and feta combo can also work for vegans—just hold the cheese.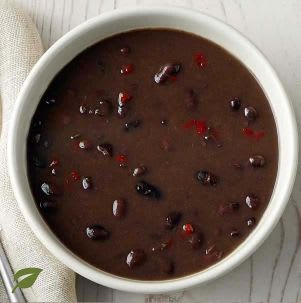 Black Bean Soup
The low-fat vegetarian soup is an ideal option when you're in the mood for comfort food. Only served Sunday, Tuesday, Thursday, and Saturday.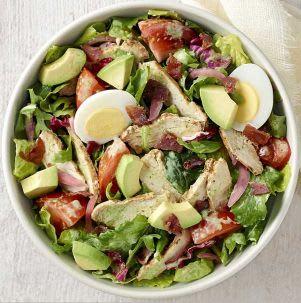 Avocado Cobb Salad With Chicken
Loaded with ingredients known to be rich in protein—chicken, avocado, a hard-boiled egg, kale—this hearty salad should satisfy hungry shoppers. 
Tomato Mozzarella Flatbread Sandwich
This protein-packed sammie comes with six grams of protein and four grams of fiber.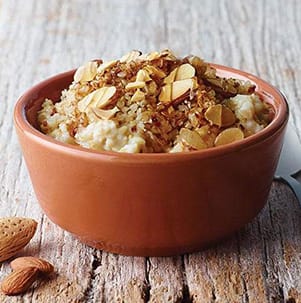 Quinoa Oatmeal
Headed to the mall early? The steel-cut oatmeal with almonds, quinoa, and honey is the perfect power breakfast.
Strawberry Poppyseed Salad With Chicken
Fulfill your sweet and savory cravings with this salad, which combines fruit, chicken, and nuts—and provides 25 grams of protein.