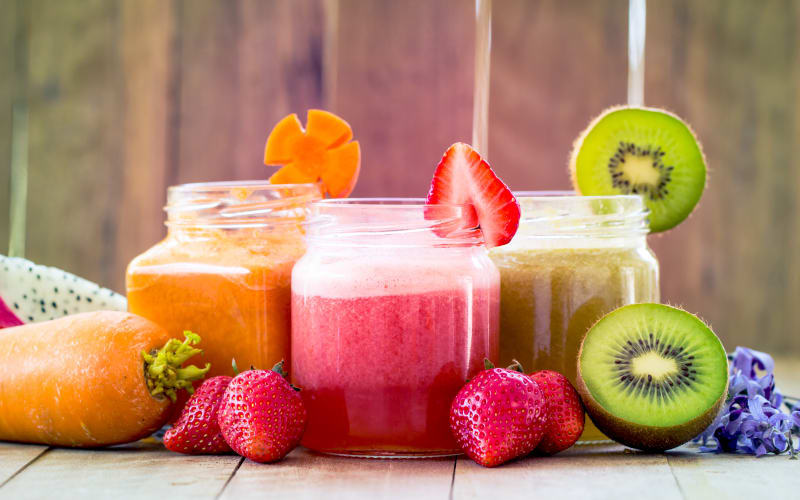 Right about now is when New Year's resolutions to hit the gym regularly and eat healthier start to fall by the wayside. When it comes to the latter, we're here to help. From an air fryer that will whip up better-for-you fries to a top-of-the-line blender designed to make smoothies in a flash, check out 10 kitchen tools that will inspire and help you to cook healthier meals in 2018. Shop these innovative cooking gadgets below.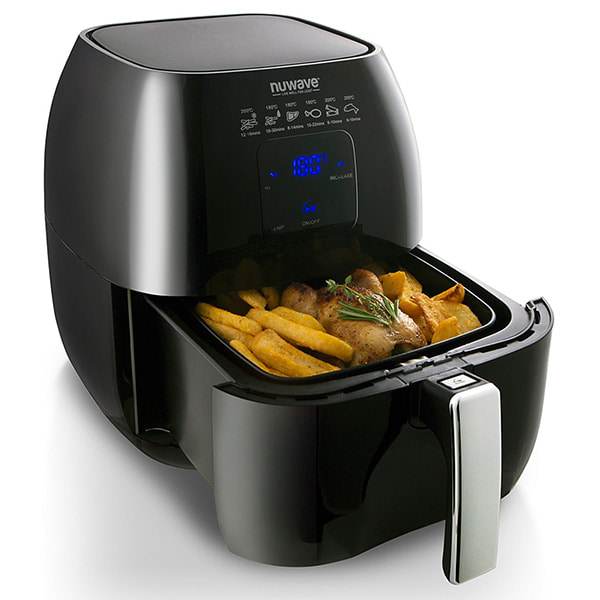 Air Fryer
Guilt-free fries sound too good to be true, but Nuwave's air fryer will help you feel a little less, well, guilty. Instead of relying on a ton of oil, this game-changing gadget uses extremely hot air and high-speed circulation to fry your favorite foods.
Ceramic Frying Pan
Green Pan's ceramic pan is designed to help you fry foods with only a little bit of olive oil or butter. Each non-stick pan is coated with a material called Thermolon™, which is said to be safer and better for the environment.
Pressure Cooker
Forget slow cookers! Pressure cookers—like Cuisinart's version, which is said to prepare food 70% faster than conventional methods—are one of this year's trendiest devices. Hot steam cooks your food quickly, but is also supposed to help seal in vitamins and minerals. Wondering what to make?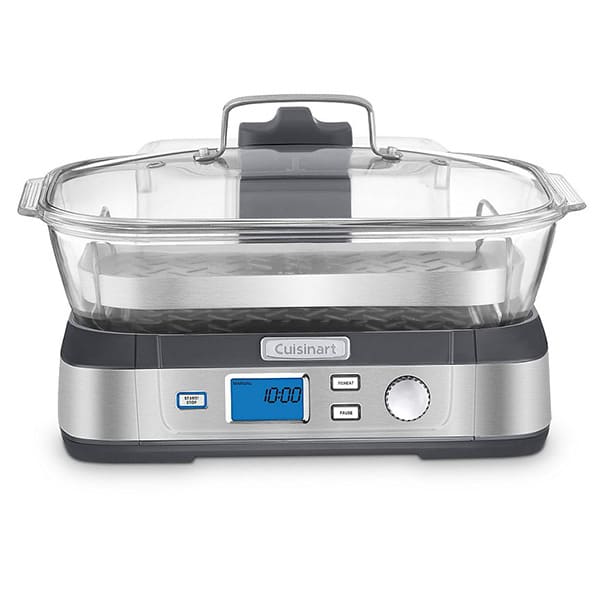 Steamer
Experts say that steaming foods like veggies, proteins, and grains helps preserve nutrients and flavors without adding calories from oil, butter, and sauces. Try Cuisinart's digital glass Super Steamer or the more affordable microwave version—and voila, a hot meal in minutes.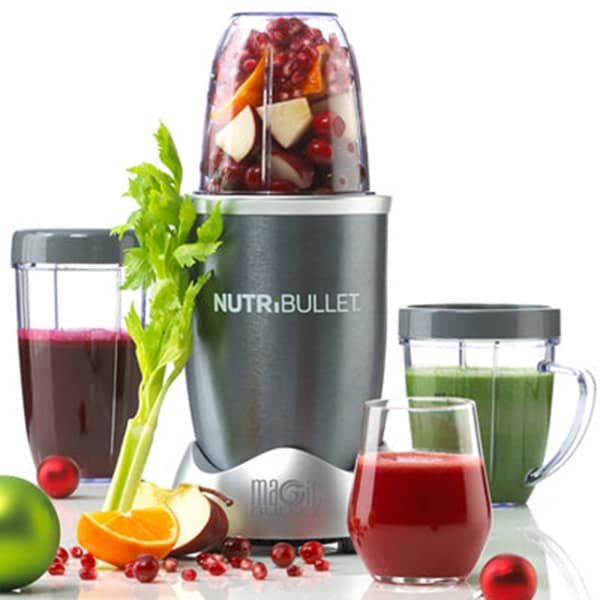 High-Speed Blender
A high-speed blender, like the Nutribullet, makes whipping up healthy drinks efficient and easy. Small but powerful, this compact device's motor quickly breaks down fruits, nuts, veggies, and other foods so you can take your morning smoothies or juices on the go.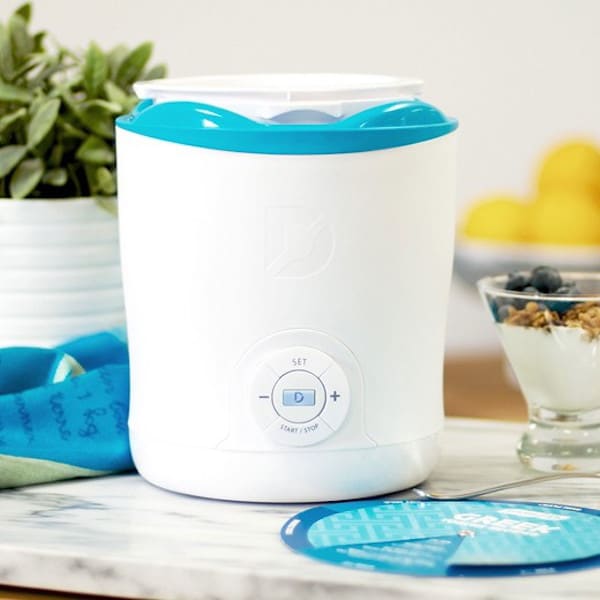 Greek Yogurt Maker
If Greek yogurt's one of your go-tos, look no further. Thanks to Dash's convenient machine, the process is remarkably easy. Simply add milk and store-bought yogurt and it'll do the work for you. Feed the whole family for breakfast or save it as a snack throughout the week.
Salad Chopper
Preparing healthful salads requires precious time and plenty of chopping. That's where Oxo's Salad Chopper and Bowl comes in. Toss your lettuce and other ingredients into a bowl that comes with an easy-to-use hand tool, which you'll use to slice and dice your greens in no time.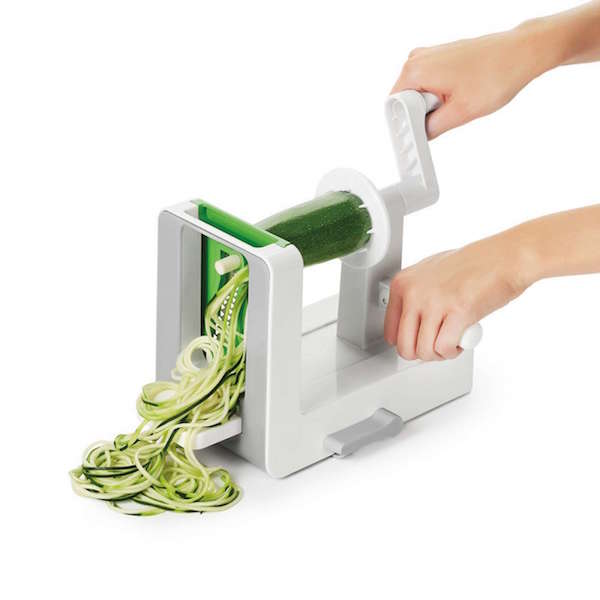 Spiralizer
Can't say no to pasta? Swap spaghetti noodles for "zoodles" (zucchini noodles) with a spiralizer—an easy way to incorporate more veggies into your diet. Others you can spiralize include beets, cucumbers, sweet potatoes, bell peppers, butternut squash, radishes, and the list goes on.
Dehydrator
If you're worried about added sugars in store-bought dried fruit, invest in a dehydrator. Slice up produce (bananas, apples, kiwis, strawberries—anything goes), place them on the trays, and let the machine work its magic. A dehydrator can also make fruit roll-ups, jerky, and other snacks.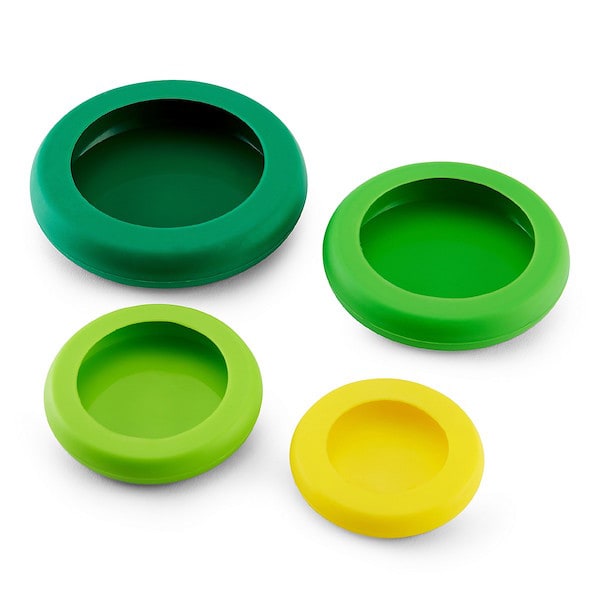 Food Saver
How many times have you had to toss spoiled produce? Don't let your fruits and veggies go to waste anymore. Food Huggers' reusable silicone covers help preserve the freshness of your food and prevent exposure to air… meaning one less trip to the farmers market!