Sneak Attack: 3 Cool Collabs We're Loving Now
Among all the brand collaborations happening now, the one that always gets our attention is between fashion house and sneaker brand. From catwalk to sidewalk and exclusive limited edition to general release, each new pairing of top designer and sporty footwear brand creates instant hype—and lives up to it with bold, creative and fun styles we can't resist.
Here are our top three picks:
Digital Display: Mary Katrantzou X Adidas Originals
British designer Mary Katrantzou is celebrated for her innovative use of color, print and other applications that fuse high-fashion and high-tech, and she's made her mark on Adidas with a runway-worthy collection that's too beautiful for the gym.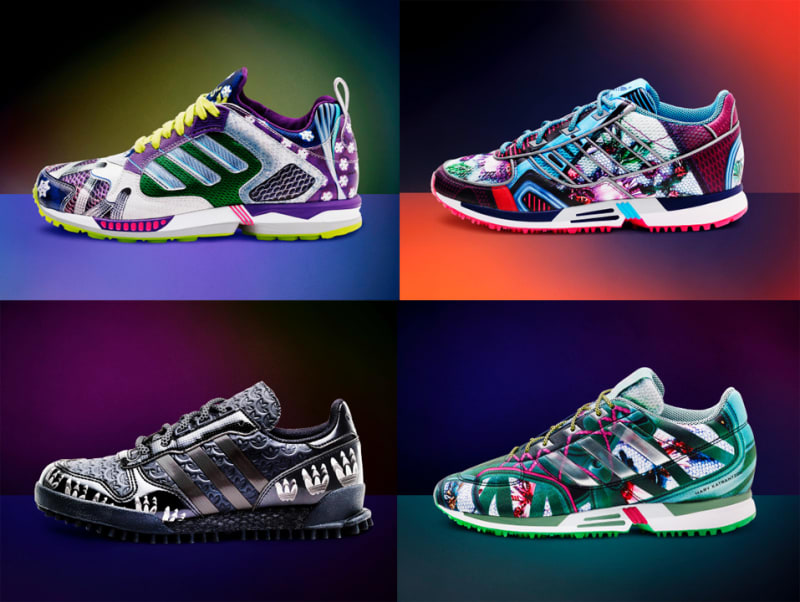 Boys' Club: J.Crew x New Balance
While the women's line is great, we're partial to the men's New Balance for J.Crew 998 Concrete Jungle Sneakers (we just buy them a couple sizes smaller). The orange-and-green color palette of this super limited-edition version was inspired by the nature motif of an underground club in NYC, but we're also excited by the other urban yet urbane colorways, including Pebble Blue, Dark Military and New Navy.
Pattern Play: Missoni x Converse
Missoni has been bringing their iconic prints to Converse's signature sneakers since 2010, and this season's host of photo-realistic print Chuck Taylors might be their best yet. Fun fact: Converse's high-top basketball shoes were launched in 1921 by salesman and basketball player Charles Hollis Taylor; he made numerous design suggestions, including the star patch that helps protect the ankles.