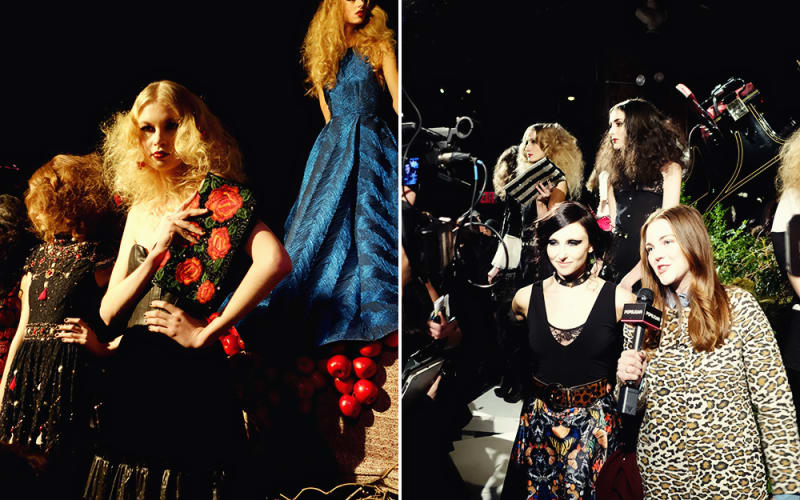 Though the McKittrick Hotel is usually home to the haunting theatrical production of Sleep No More, it served as the perfect stage for Stacey Bendet's dark and dreamy Alice and Olivia presentation.
The Alice and Olivia NYFW Fall 2014 presentation. Rooted in victorian romance and 70s glam, the shadowy forest within was peppered with popular fairytale dames: Snow White in a glass box filled with apples, Rapunzel upon a hill. Even the unnamed characters looked capable of carrying their own stories, with dramatically teased hair and blood red lips fit for a heroine.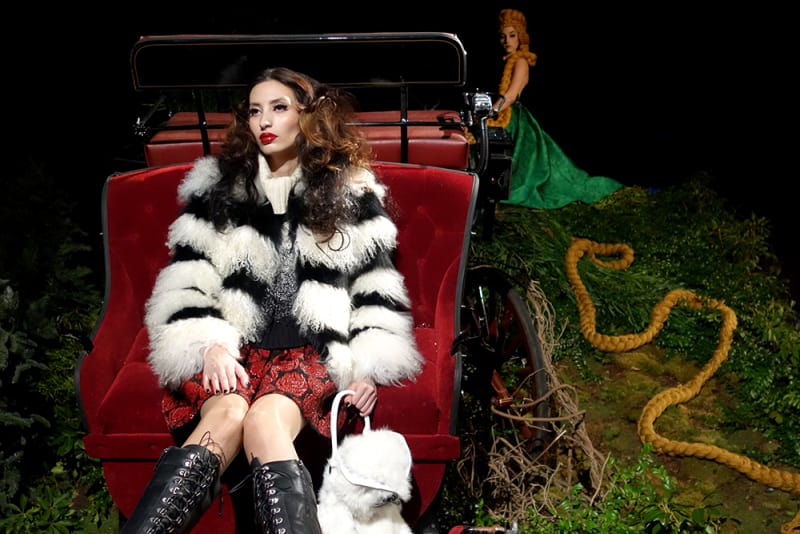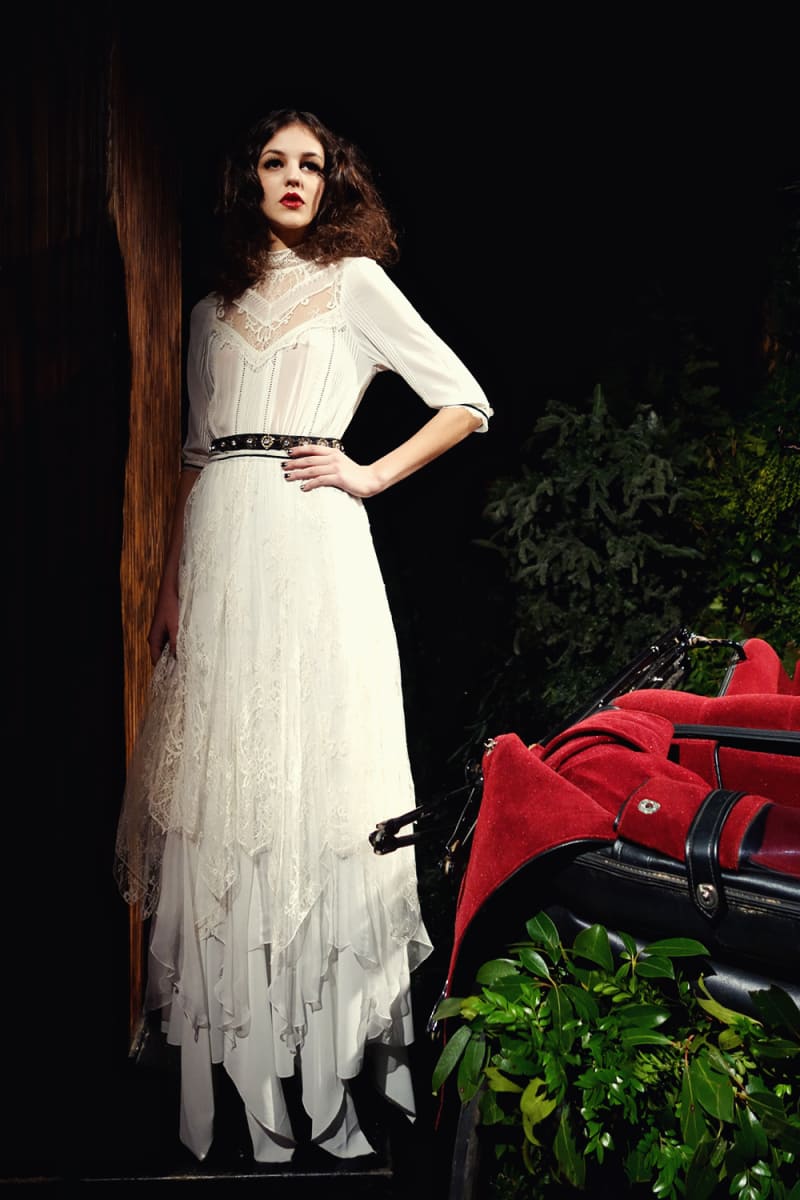 Downtown at Milk, The Blonds were prepping for their own dark storyline, only these girls weren't waiting for Prince Charming. The villains to Stacey's fairytale damsels, The Blonds' ladies were decorated with exaggerated arches, v-cut bangs, sultry purple lips and the most wicked nail art you could ever imagine - all by the masterminds at MAC, TIGI, and CND.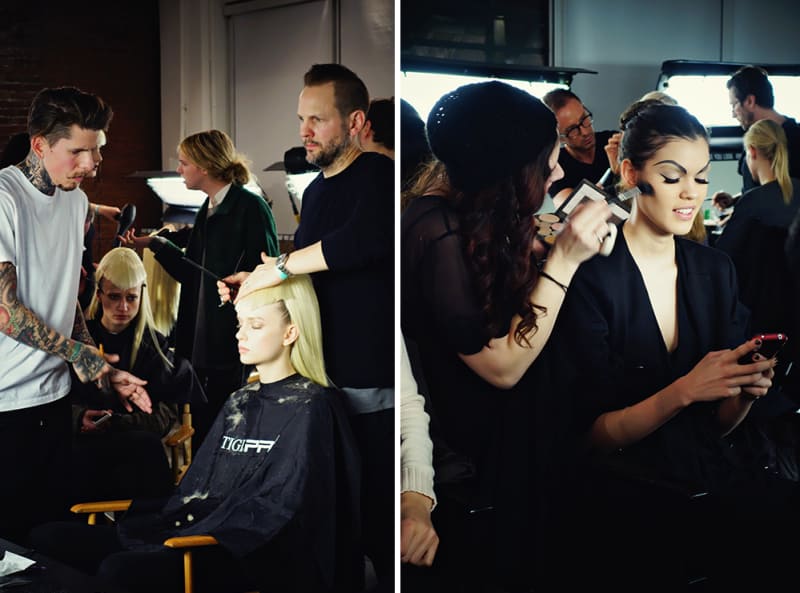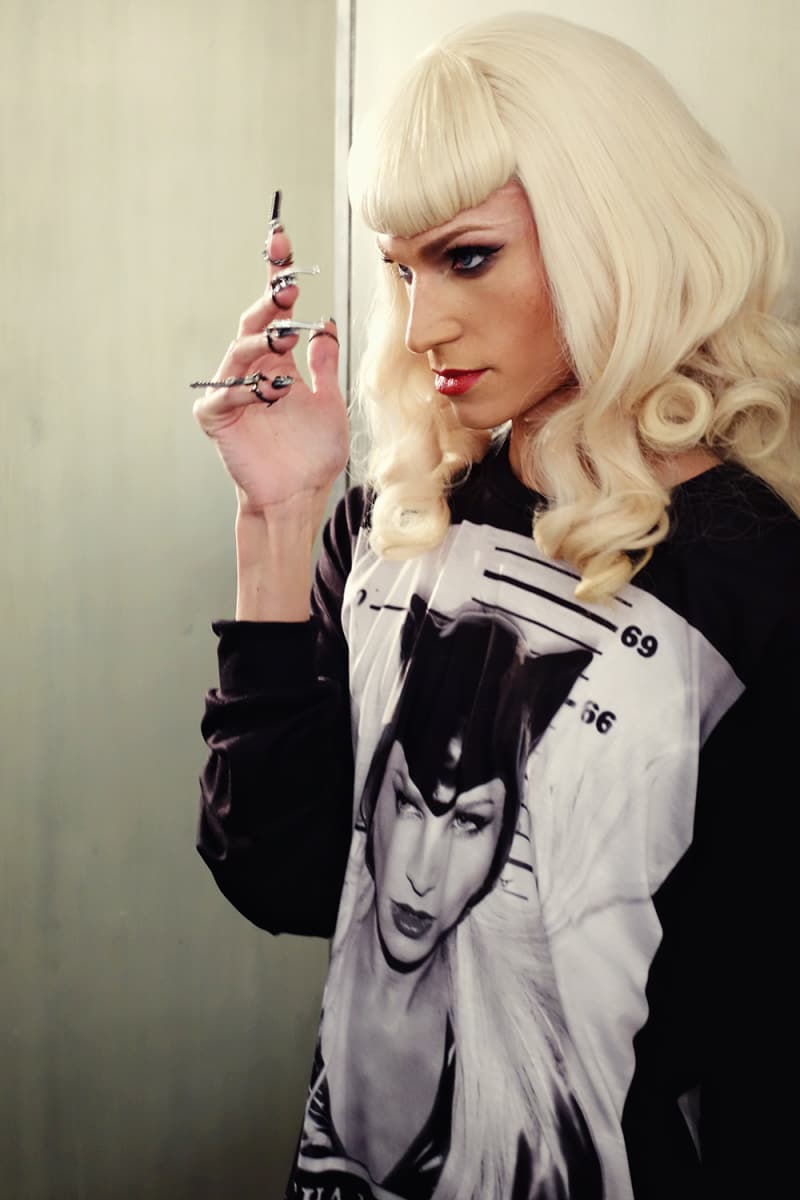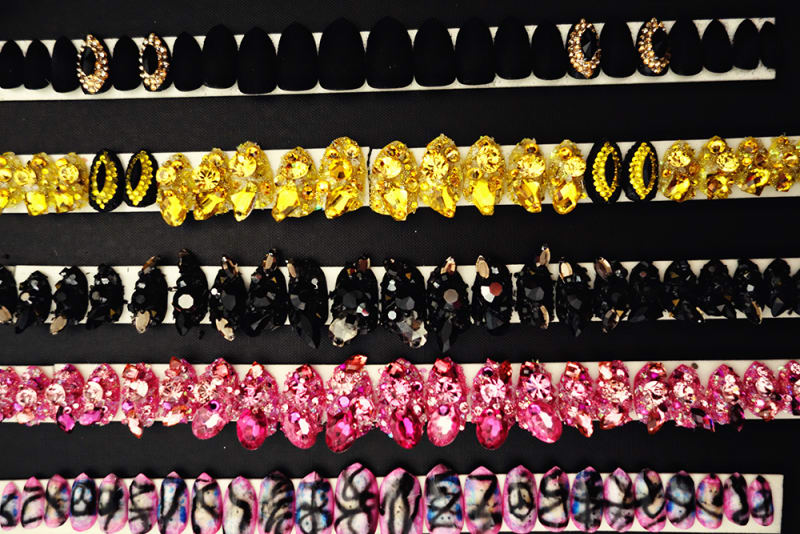 My camera died before final look, but I luckily had a chance to watch one of my favorite artists, Kabuki, work his magic on his villainous vixens, and caught up with CND's Jan Arnold to get the scoop on the nails, which were individual works of art (and labor of lots and lots of love). Hot on the tail of Alice + Olivia, this show seemed like the perfect end to my NYFW storybook. Whether dark and dreamy or dark and downright dangerous, it was as clear as a glass slipper that fairytales do come true…if only during fashion week.