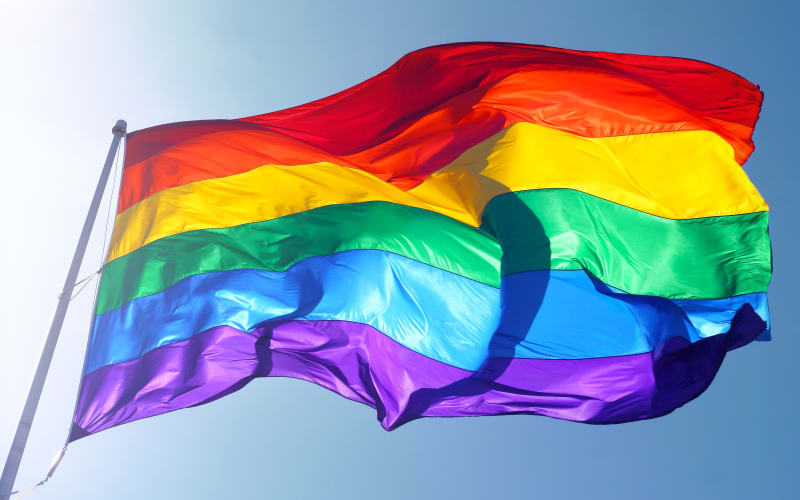 Break out the rainbow flags and colorful streamers because June is pride month—and that means festivals, parties, and parades celebrating the LGBT community are taking place across the country. Participating in all the reveling and festivities also means dealing with large crowds, noise, and heat (it's nearly summer, after all). To help you prepare, keep reading for six items you should definitely pack in your pride survival kit this year.
Go hands-free.
Now's the best time to jump on the backpack bandwagon. A hands-free style with adjustable straps and multiple compartments allows you to snap photos on your phone and multitask without having to juggle. 
Put comfort above all else.
Leave the open-toe sandals and heels at home. Flat sneakers—better for keeping your toes covered and protected—are your best bet when navigating the crowds. (Bonus points if you rock a rainbow-patterned pair!)
Hydrate, hydrate, hydrate.
Pack an insulated reusable bottle to ensure you're staying well-hydrated during the week's events. 
Have fun!
Remember: There's no real dress code, so embrace the anything-goes vibe with glittery accessories, bright colors, rainbows on everything, and more!
Stay cool.
Get some relief from the heat with a handheld fan or water mister (your fellow parade-goers will thank you for it too!). 
Don't forget the SPF!
If you're participating in parades and other outdoor festivities, SPF is a must! Pack a portable sunscreen spray that's easy to apply—and reapply—while on the go.