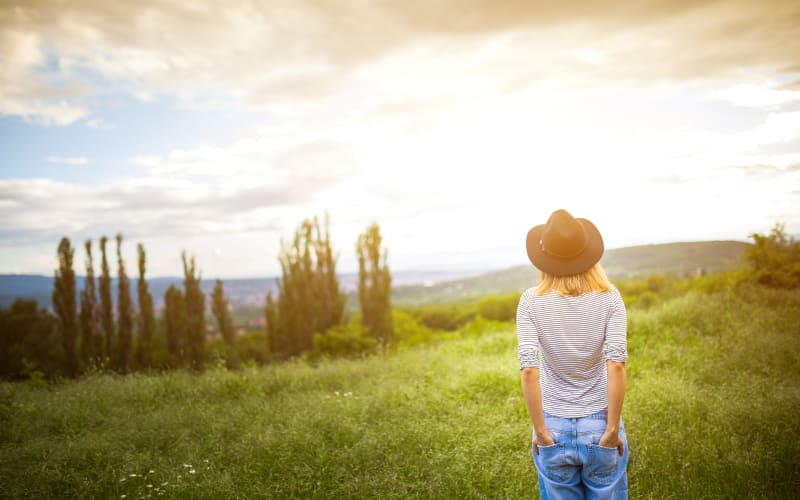 While we applaud the efforts of eco-conscious brands all year long, there's no better time to honor them than on Earth Day. To celebrate the occasion, we've gathered some of our favorite environmentally friendly fashion finds—from stylish, upcycled pieces to clothes made from sustainably sourced materials. Keep on reading to shop them all.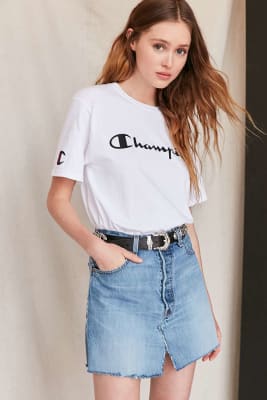 Urban Outfitters
Urban Outfitters' in-house label, Urban Renewal, features original vintage clothing as well as upcycled items made from vintage, deadstock, or surplus materials, then cleverly reworked by the brand's design team into modern pieces.
Pictured: Urban Renewal Remade Notched Denim Mini Skirt, $69, available at Urban Outfitters
SHOP THIS SKIRT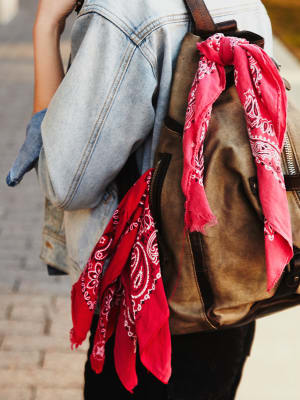 Free People
Free People's Vintage Loves collection is a treasure trove of second-hand finds—so you'll never be caught wearing the same thing as your friend.
Pictured: Free People FP Vintage Bandanas, $18, available at Free People
SHOP THIS BANDANA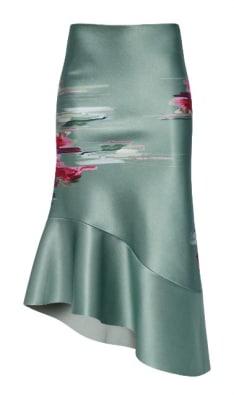 H&M has championed eco-friendly fashion by working to increase sustainably sourced fabrics in their line and reducing negative impacts on the environment. Each year, the brand launches Conscious Exclusive, a high-fashion collection made from sustainable materials like recycled polyester, recycled plastic, and organic cotton.
Pictured: H&M Conscious Exclusive Bonded Silk Skirt, $99, available at H&M stores 
FIND YOUR LOCAL H&M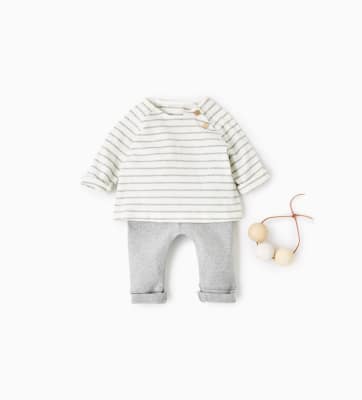 Zara
Oh-so-cute baby clothing made from organic cotton? Sign us up! According to Zara, their ecologically grown cotton is made using practices that help protect biodiversity, such as the use of natural fertilizers.
Pictured: Zara Striped Ecologically Grown Cotton Top, $12.90, and Ecologically Grown Cotton Ribbed Leggings, $9.90, available at Zara stores
FIND YOUR LOCAL ZARA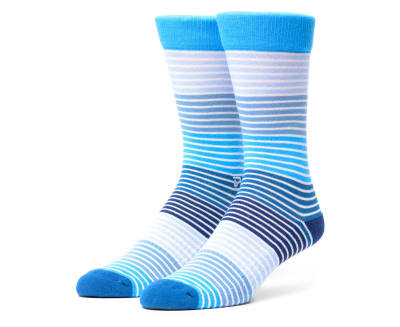 Target
Target boasts a variety of men's, women's, and children's organic clothing—including brands like PACT, which uses organic farming practices to produce their cotton.
Pictured: PACT Men's Organic Casual Socks, $8.99, available at Target
SHOP THESE SOCKS
Levi's
By 2020, Levi's hopes that all of their products will be made using Water<Less®—a technique that helps save water during the production process. (Currently, 40% of their collection is made using this innovation.)
Pictured: Levi's Boyfriend Workwear Shirt, $54.50, available at Levi's
SHOP THIS SHIRT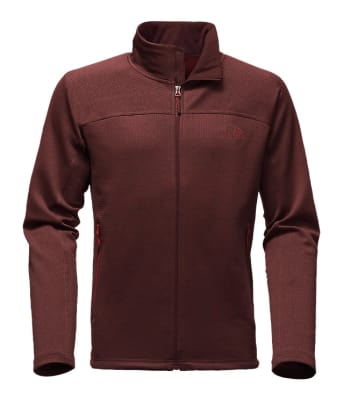 The North Face
Among several other initiatives, The North Face offers a warranty policy for apparel and equipment in an effort to keep their items out of landfills and to prevent customers from purchasing replacements and creating additional waste.
Pictured: The North Face Men's Needit Full Zip, $129, available at The North Face
SHOP THIS JACKET