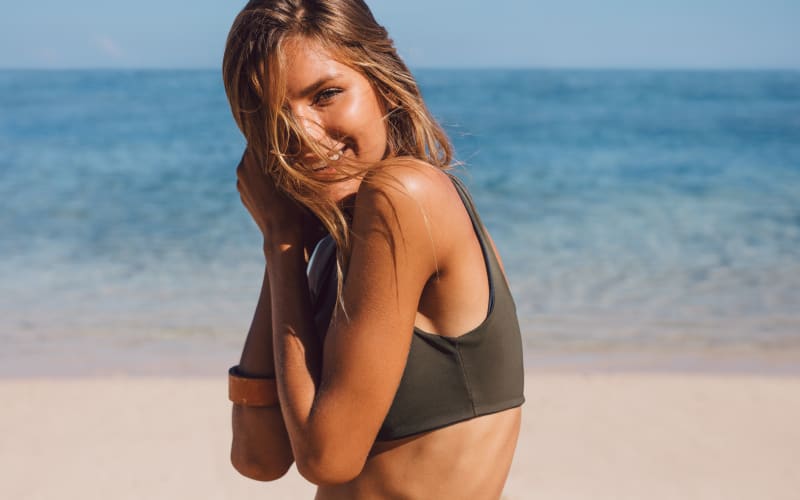 With temperatures rising, you'll be spending more time in the sun—meaning your makeup will be subject to plenty of melting, smudging, and smearing. To help out, we've hunted down the best sweat-proof, long-lasting cosmetics that stay put from morning to night (or from pool day to party time). Read on for nine products you'll definitely want to store in your makeup bag this summer.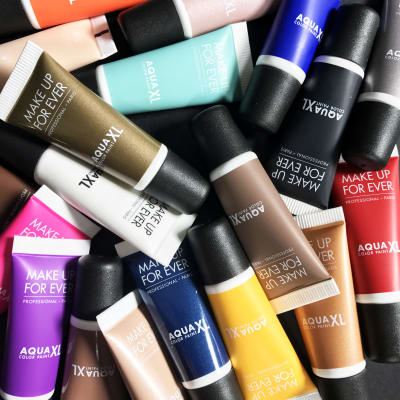 Paint Job
Summer is the perfect time to experiment with pops of color—starting with your eyeshadow. Make Up For Ever's Color Paints are made with a waterproof, crease-proof formula and come in over 20 ultra-pigmented shades to match every outfit.
Make Up For Ever Aqua XL Color Paint, $25, available at Make Up For Ever
SHOP NOW
Barely There
Velvet isn't only for winter. Designed for combination to oily skin that can get shiny by midday, Make Up For Ever's Mat Velvet + foundation gives you a matte, velvety finish all day long.
Make Up For Ever Mat Velvet + Matifying Foundation, $41, available at Make Up For Ever
SHOP NOW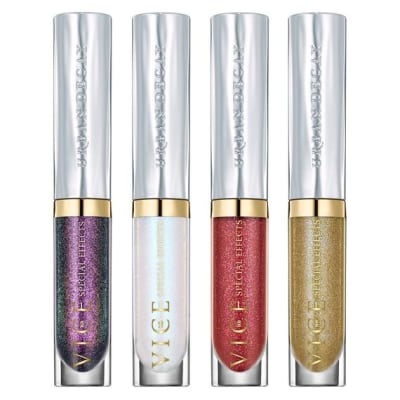 All that Glitters
Who doesn't love a little sparkle? These glossy Urban Decay topcoats can be worn alone or layered over your favorite lipstick—plus, they're water-resistant so you can enjoy a dip in the pool without worrying about the formula rubbing off.
Urban Decay Vice Special Effects Long-Lasting Water-Resistant Lip Topcoat, $18, available at Sephora
SHOP NOW
Draw the Line
As a kid, there's no better feeling than opening a new box of crayons. Get ready to feel the same excitement with Marc Jacobs's glide-on crayon eyeliners—which are supposed to last for 12 hours and can be used to define eyes, try a smoky look, layer as an eyeshadow base, and more.
Marc Jacobs Highliner Matte Gel Eye Crayon, $25, available at Neiman Marcus
SHOP NOW
At Long Lash
When you're applying mascara, just making sure you get every last lash is enough to make you break out in a sweat. Lancome's waterproof version features a patented, slightly curved "swan-neck" wand that allows for more precise root-to-tip application.
Lancome Grandiose Mascara, $32, available at Bloomingdale's
SHOP NOW
Coloring in the Lines
No need to wing it (unless you're doing a winged eye) with Hourglass's long-wearing  liner. Thanks to the sharply tapered tip and quick-dry liquid formula, you'll be lining your peepers like a pro.
Hourglass Voyeur Waterproof Liquid Liner, $34, available at Nordstrom
SHOP NOW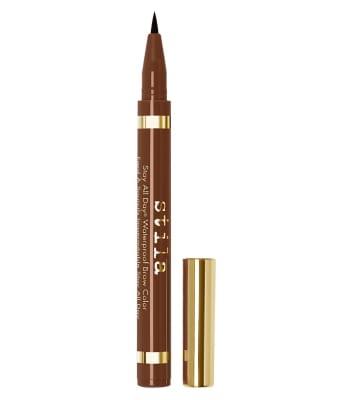 High Brow
Stila's waterproof brow pens are guaranteed to take your beach selfies to the next level. The marker-like brush allows you to create fuller, dramatic brow with realistic, hair-like strokes.
Stila All Day Waterproof Brow Color, $21, available at Dillard's
SHOP NOW
Brush Off the Haters
With Sweat Cosmetics' bronzer brush, you can get a natural glow and protect your skin with a SPF-infused formula (it's water- and sweat-proof for up to 40 minutes).
Sweat Cosmetics Mineral Bronzer SPF 25, $42, available at Sephora
SHOP NOW
Line & Define
Whether you're sipping mojitos by the pool or enjoying an iced latte with brunch, this smudge-proof lip liner by BH Cosmetics will stay put on your lips (where it belongs) instead of transferring to your glass.
BH Cosmetics Waterproof Lip Liner, $4, available at Ulta
SHOP NOW