Oh, Honey! 4 Diy Skin Solutions
I love Fall. It's full of family birthdays, trips to the pumpkin patch, apple picking, hot cider and Halloween treats. My skin, however? It hates Fall. Part of it's the newly brisk weather; my skin thrives in balmy warmth and has a difficult time adjusting to cold, windy weather. But mostly—and quite obviously—it's the Halloween makeup. I'm a sucker for dressing up in costume, and I love any excuse to do so. Makeup is an extension of that, and as it's my favorite way to accessorize, I often let it take center stage. This year, I did several full-face looks using layers of both stage and everyday makeup: an elaborate skull, Hedwig, Pop Art and Sally from The Nightmare Before Christmas. I had the intention to do even more, but my skin and sensitive eyes were simply not having it. Halfway through our Halloween party, I washed off my makeup and changed into a Korilakkuma onesie, and I've been letting my skin repair itself ever since.
In addition to a few favorite store-bought products, I often to look to my fridge and pantry for home remedies. They're not only cost-effective—they're downright effective. I suspect some of you are having similar skin woes, at the moment, so allow me to introduce you to my favorite main ingredient: raw honey. Not only does it have antibacterial and anti-inflammatory properties, but it's also moisturizing, healing, and incredibly soothing. It can be used alone or mixed with other ingredients, depending on your needs. Here are a few of my favorite DIY honey mask combinations:
OATMEAL + AVOCADO + RAW HONEY Revive and exfoliate
1/4 cup oatmeal (gentle exfoliant)
1 avocado (moisturizes, reduces redness, has anti-aging properties)
2 tbsp. raw honey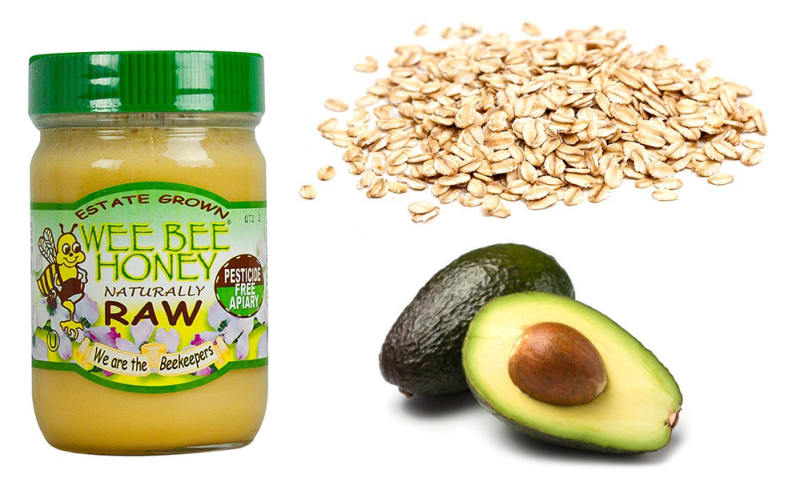 Blend oatmeal in a food processor and fold in pureed avocado and honey. Apply all over face and neck, and let sit for 15 to 20 minutes. Rehydrate and soften the mask by placing a warm, damp washcloth over your face, then wipe clean.
BROWN SUGAR + RAW HONEY Smooth and soften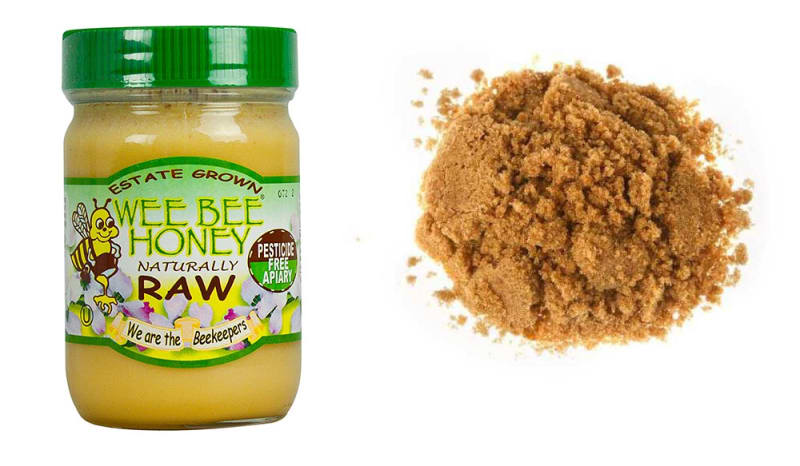 This is particularly great as a lip scrub, but I also use it on my face when I need a little extra exfoliation than normal. I apply it in a hot shower to soften the sugar a bit. Mix in a bit of coconut oil for a luxurious body scrub.
RAW HONEY + VITAMIN E OIL Moisturize and repair
Vitamin E is an antioxidant, and it helps blocks free radicals, which can cause dryness and wrinkles. The mixture of honey and Vitamin E Oil will restore moisture and give you a healthy glow.
RAW HONEY + EGG WHITES + FRESH LEMON JUICE Brighten, tighten and lighten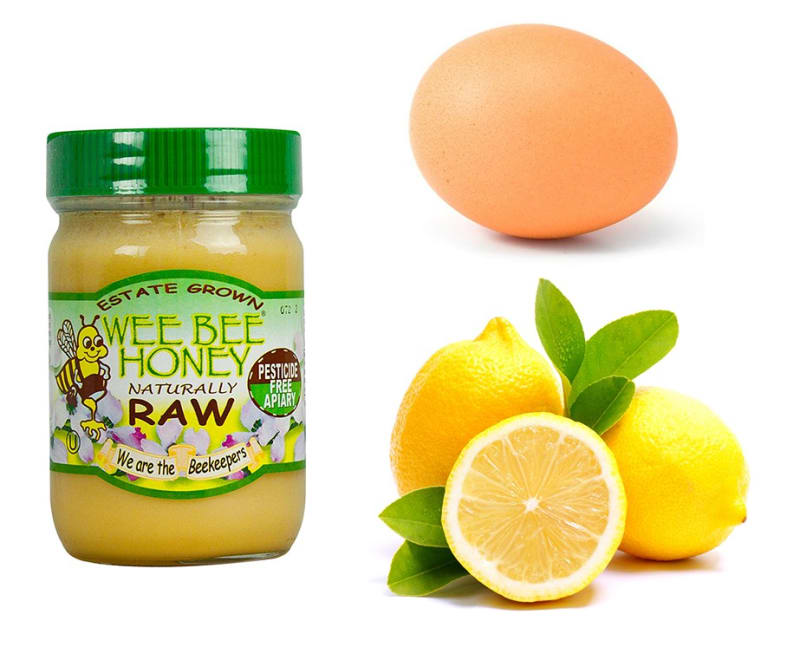 Egg whites tighten and tone the skin, while lemon juice acts as an astringent and lightens discoloration or scarring. This is my favorite whenever I have blemish flare-ups. Separate the white from the yolk (reserve the yolk and use as a moisturizer, after), and whisk with fresh juice from a lemon, until frothy. Add in some raw honey and apply all over your face and neck. This one can get pretty messy, so I recommend staying in the bathroom to avoid tracking any mess around. If you have any blemishes, use the skin from the inside of the egg shell. Place it over the blemish and allow it to dry, before rinsing off.