Innovative hair gadgets are your secret weapons, whether you want bouncy, beach waves or super-sleek tresses. And thankfully, these tools have come a long way over the past few years. Consider a new thermal straightening brush that evenly applies heat to every strand or a tech-savvy curling iron that, short of plugging itself in, does all the work for you. Thanks to cutting-edge technology, it's never been easier to get your desired 'do, so keep reading for new, next-level devices that you need right now.
---
1. The Reverse-Taper Wand
Achieve a salon-worthy style at home using Drybar's new Wrap Party Styling Wand. It's packed with cool features, like a reverse-taper, no-slip barrel, ergonomic handle, and digital temperature control that heats up to 450 degrees. 
Available at Bloomingdale's
---
2. The Ergonomically Friendly Curler
Anyone who's tried styling their hair knows that, after a few minutes, hair tools can start to feel impossibly heavy. The solution: Hot Tools' new CurlBar, which has an ergonomic design to reduce strain on your wrist, shoulder, and elbow. The device also boasts an optimal timer feature, which can be customized and set based on a person's hair type and texture.
Available at Ulta
---
3. The Thermal Straightening Brush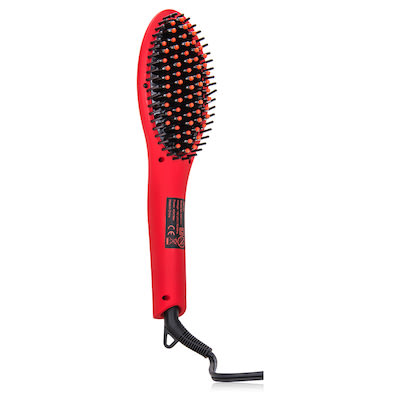 Say goodbye to difficult tangles and stubborn knots. Thairapy365's game-changing thermal straightening brush applies heat to your tresses (just monitor the digital temperature display) via anti-static ceramic bristles. The result? Smooth, shiny, slick-straight strands.
---
4. The Fastest Blow-Dryer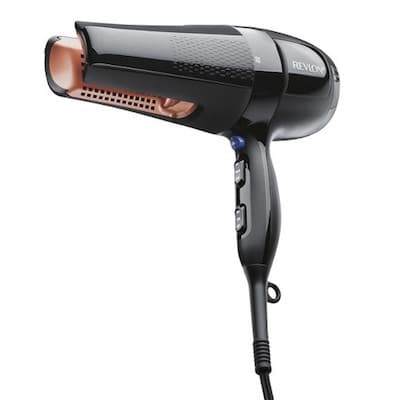 Revlon's ultra-powerful 360 Surround Hair Dryer and Styler promises 70 percent more hair-drying coverage than its counterparts—all thanks to an innovative dual air flow system. If you're looking for speed and style, this is it.
Available at Walmart
---
5. The Easy-to-Use Hot Rollers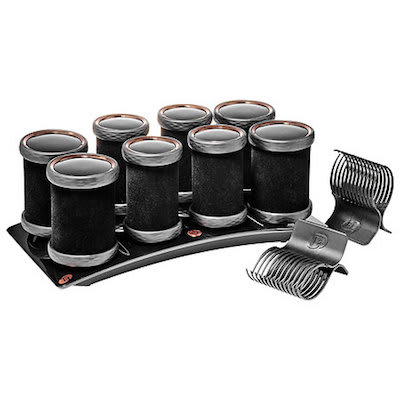 If you have hair that doesn't like to hold a curl, look no further than T3's Hot Rollers, which are designed to disseminate heat evenly throughout your hair and give your 'do long-lasting body and shine. The set includes eight rollers in two different sizes—one size for voluminous waves, the other for softer waves. 
Available at Nordstrom
---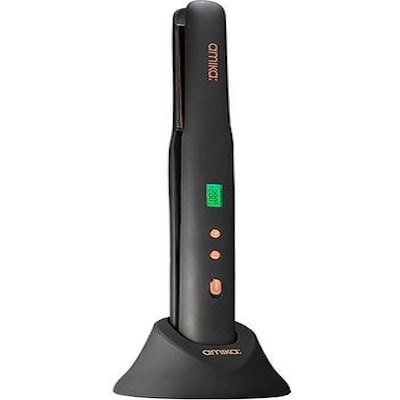 Cut the cord—thanks to Amika's high-tech straightener that eliminates pesky, easily tangled wires altogether. This powerful, cordless tool uses far-infrared heat technology to preserve your hair's moisture—meaning your strands will remain shiny and frizz-free. If you always need a hair touch-up while on the go, this device delivers high-quality results.
Available at Sephora
---
7. The Curling Iron That Does All the Work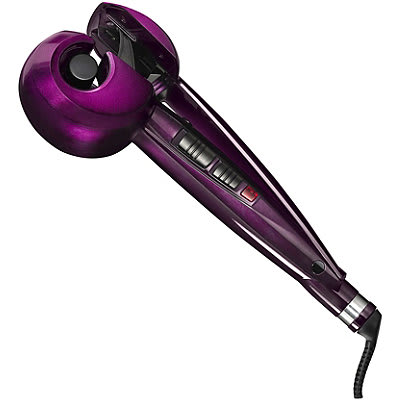 Mastering the perfect curl requires patience and practice. If you have neither (and we don't blame you!), Conair has created a hair care hero with its Infiniti Pro by Curl Secret tool, which has a special chamber that gently pulls in your hair and heats your strands from all directions to create an effortless curl. 
Available at Sears
---
8. The Game-Changing Hair Tie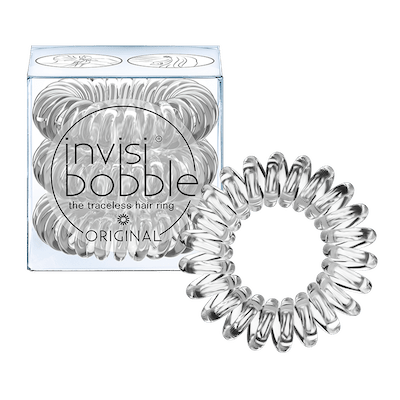 Take your updos and braids to the next level with the Invisibobble. This revolutionary hair tie eliminates the need for bobby pins, provides strong support for all hair types, and reduces tangles.
Available at Sephora
---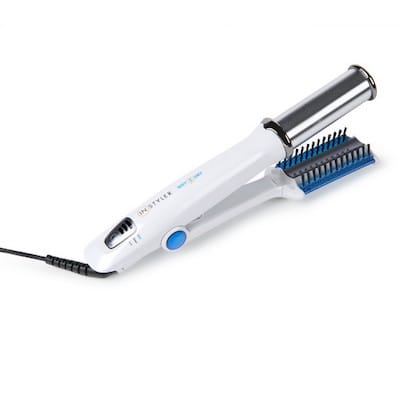 Decrease the time you spend blow-drying, curling, and flat-ironing your hair with Instyler's Rotating Iron. This do-it-all gadget dries and styles your hair while simultaneously adding volume and shine. 
Available at Macy's