With 2018 in full swing, now's the time to take a look at the latest crop of beauty and wellness trends on the rise. Read on for nine hairstyles, healthier habits, and makeup looks that are in style—from a buzzy ingredient popping up in our smoothies and skin-care products to an ancient practice that's become mainstream. Plus, click here to see how we're celebrating beauty and balance throughout the month of March.
---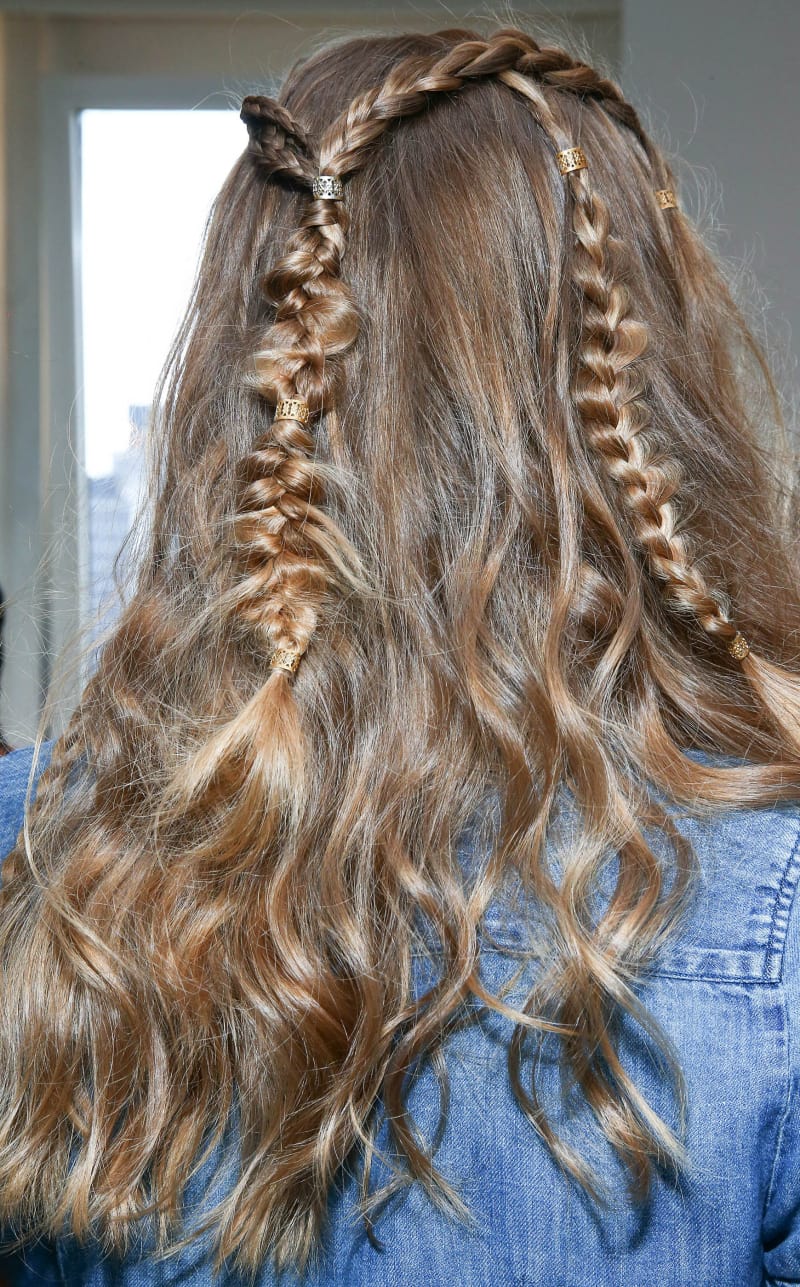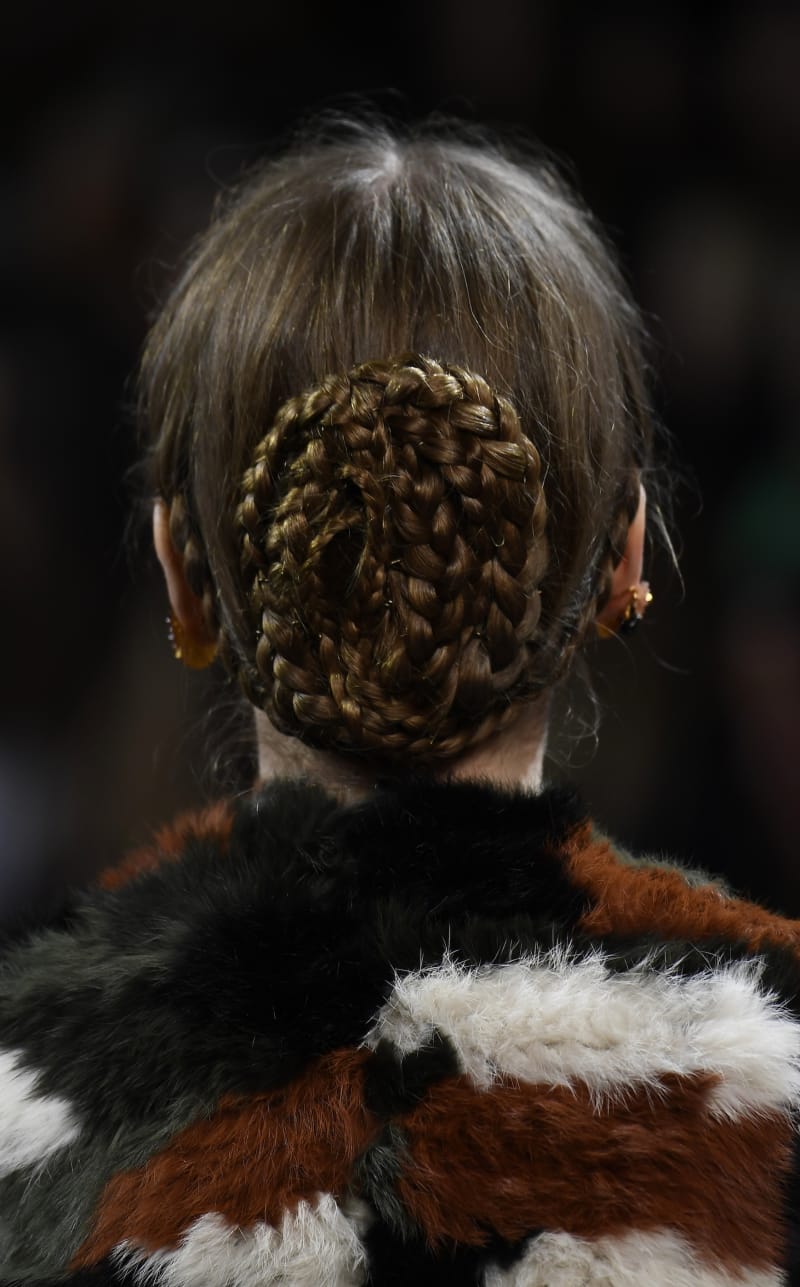 Sure, braids aren't a brand-new trend, but this season's woven hairstyles (which are also big for fall) are prettier and more romantic than ever. Case in point: the soft, slightly imperfect plaits at Carmen Marc Valvo S/S 18 and the ultra-polished ballerina bun at Ulla Johnson F/W 18. 
---

The age-old art of meditation continues to go mainstream—thanks to a slew of apps, studios, and even dedicated travel retreats that have sprung up to help those interested in a little mindfulness and introspection.
Experts say that this simple practice may help manage stress, increase focus, and promote overall mental wellbeing.
Interested in trying it for yourself at home? Click here to shop essentials that will help you create a peaceful space of your own.
---
Hot off the runway, white under-eye liner is a refreshing departure from your standard black or brown.
At Tanya Taylor's F/W 18 show, a crisp, white pencil was carefully traced along models' water lines. Ulla Johnson's S/S 18 show offered an even more unique take: a reverse cat-eye featuring slashes of liquid eyeliner painted across the lower lashline.
As if you needed another reason to test-drive this modern look, makeup artists have been using white liner for years to make eyes look more awake, refreshed, and open. 
---

If you've ever enjoyed yogurt laced with probiotics—live bacteria and yeasts said to be good for you—try probiotic-infused facial masks, which are supposed to be just as good for your skin's health.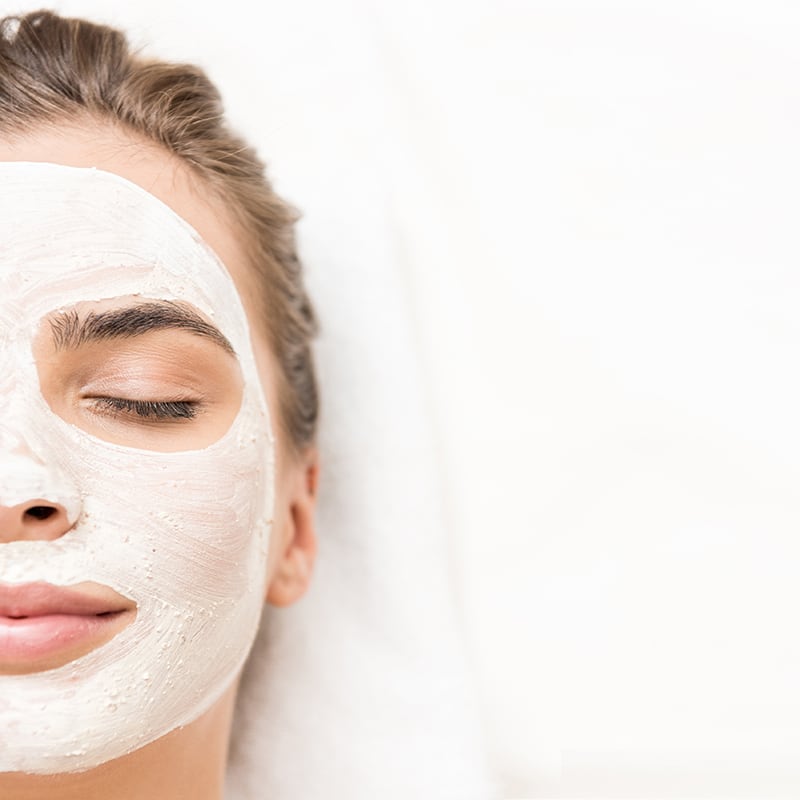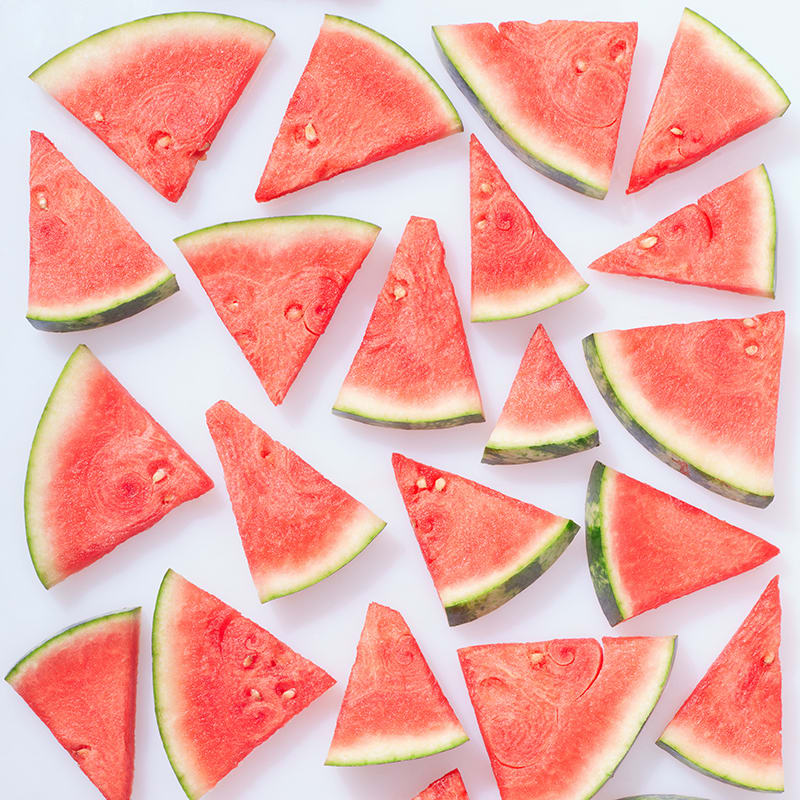 Move over, coconut water. H2O-packed watermelon is the latest buzzy ingedient appearing in juices and smoothies. Naturally, the juicy fruit is also popping up in hydrating beauty products.
---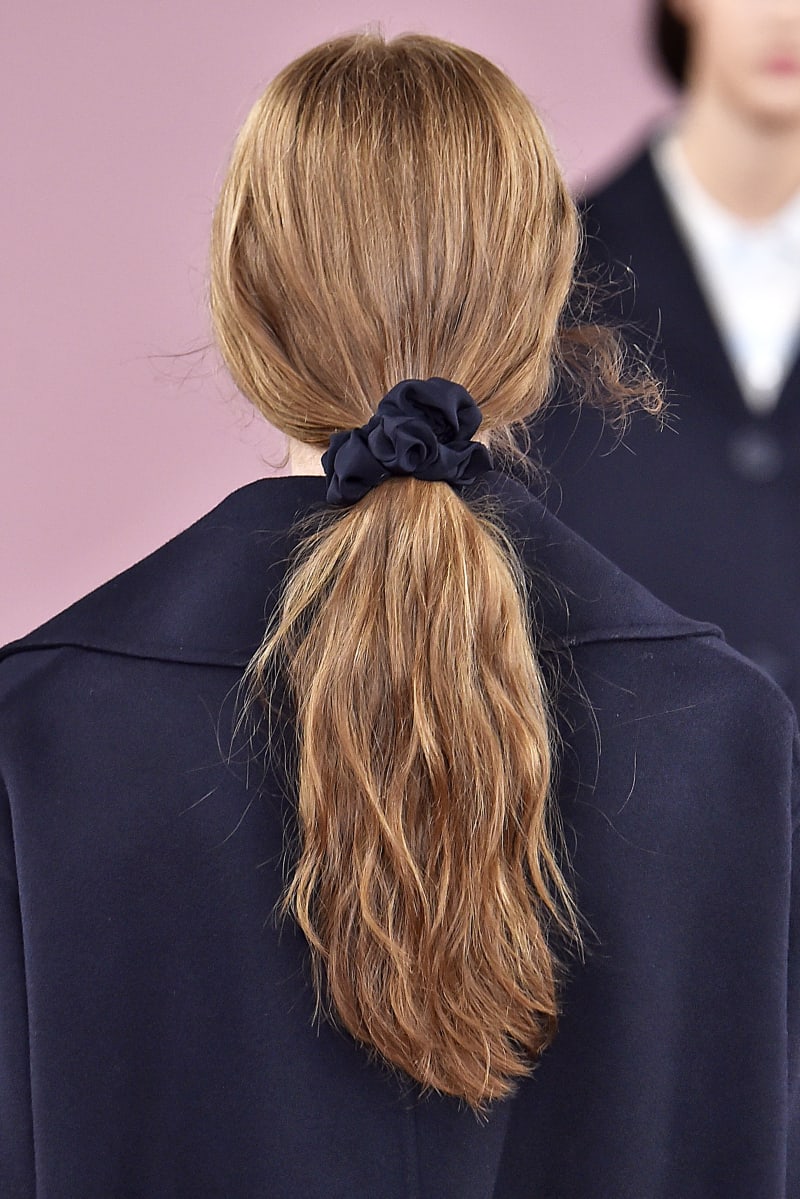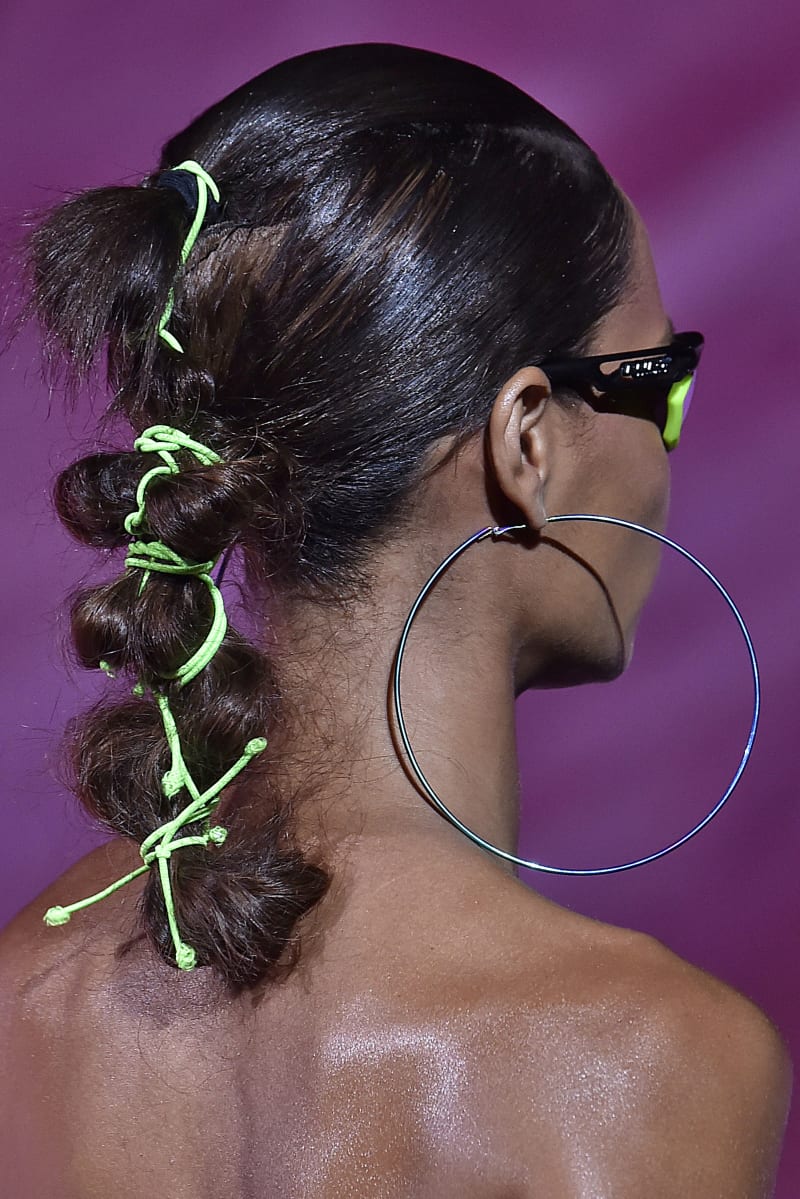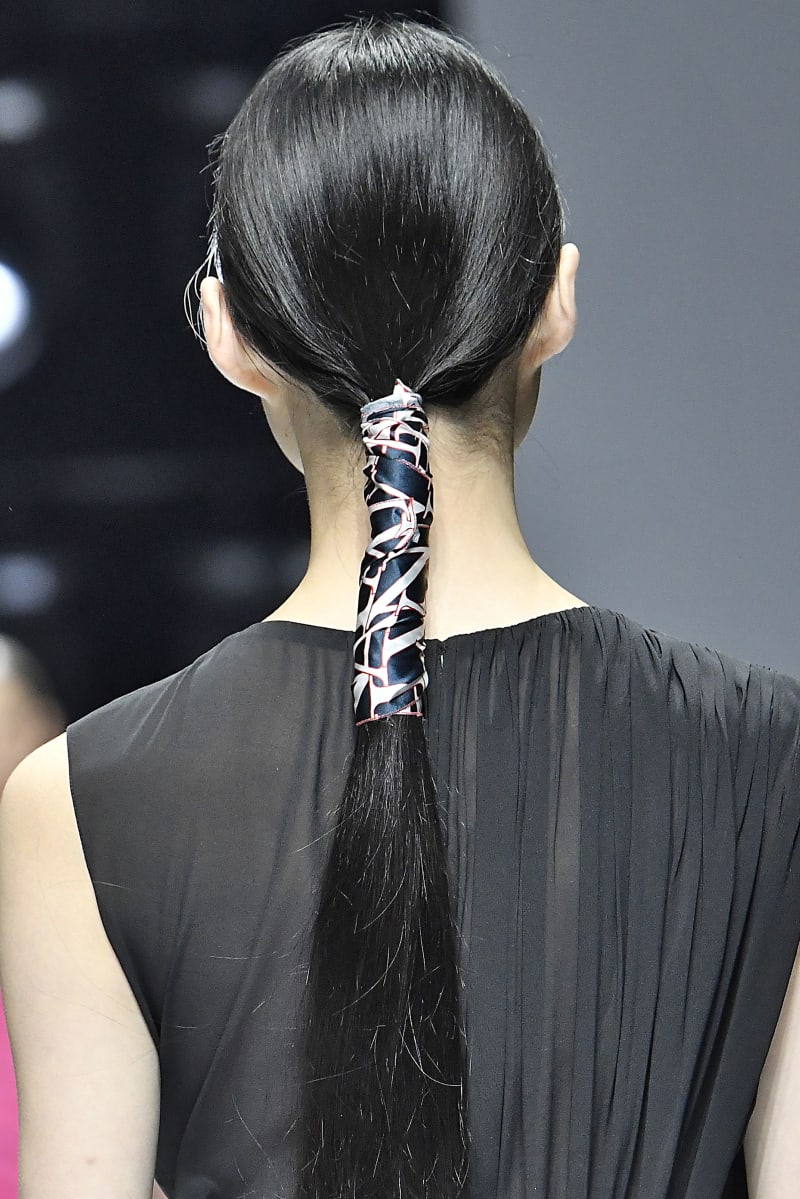 Don't have time for complicated plaits? This season's high-fashion ponytails will work in your favor. At Mansur Gavriel S/S 18, the humble scrunchie made a comeback in a loose, low-hanging pony, while Fenty Puma by Rihanna's S/S 18 show featured an edgier style bound with sporty, neon elastics. Meanwhile, models at Lanvin S/S 18 wore elegant, slick-straight ponytails wrapped in silk scarves.
---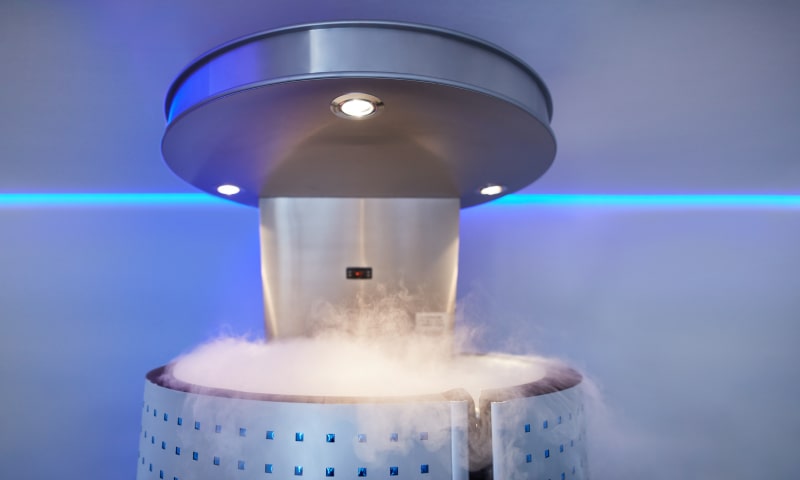 Chances are you've been hearing the word "cryotherapy" a lot over the past few years. Undergoing the treatment—which typically involves exposing your body to low temperatures in a liquid nitrogen chamber—is said to reap wellness benefits, such as reducing inflammation and helping with muscle or joint pain.
---
This season, amp up your nails with an easy-to-achieve, half-moon mani. The futuristic-looking graphic design (a vibrant, dual-colored version was spotted at Tibi's F/W 18 show) is simple but striking.
Want to shop the latest nail colors for spring? Click here to check out dozens of our favorite shades, including violet (inspired by Pantone's Color of the Year), black (yes, even for spring), and glitter-flecked nude (a seasonal classic jazzed up with some sparkle).
---

The '90s are here to stay—if the season's ubiquitous nude lip is any indication. But this time around, the colors lean more natural and sheer instead of rusty and brown.
There's a shade for everyone, from the barely-there buff hue at Lanvin's S/S 18 show to pretty neutrals with pink and peach undertones, so all you have to do is find one that suits your complexion.
When it comes to the eyes, though, spring is all about vibrant, look-at-me-now colors. Shop some of the most sought-after eyeshadow shades by clicking here.