Beauty How-To: The Classic Cat Eye Goes Mod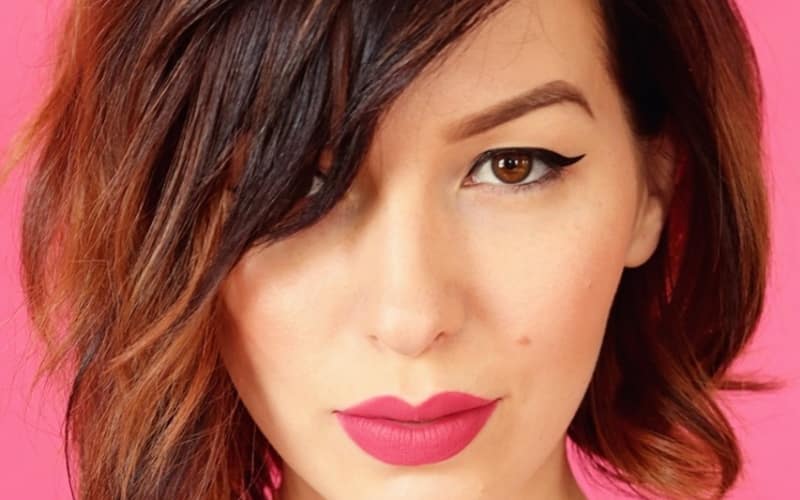 When it comes to both beauty and fashion trends, sometimes the best place to look for ideas is behind you. The past is rich with inspiration that has stood the test of time. The classic cat-eye, for instance—worn as far back as Cleopatra and brought back by Hollywood bombshells like Brigitte Bardot and Sophia Loren—is still thriving in modern day beauty rituals, including mine.
It's my daily go-to; a little liquid liner and a bold lip, and I'm ready to go. Want to know how to recreate the look? Follow my step-by-step tutorial!
Step one: Use a felt tip liner to draw the initial line, both above and between your lashes. I like using a felt tip liquid liner, like Stila's Stay All Day Waterproof Liquid Eye Liner, because it gets between your lashes and doesn't smudge, the way some pencils do. Most people skip this step, but then you run the risk of having a gap between your liner and your lashes!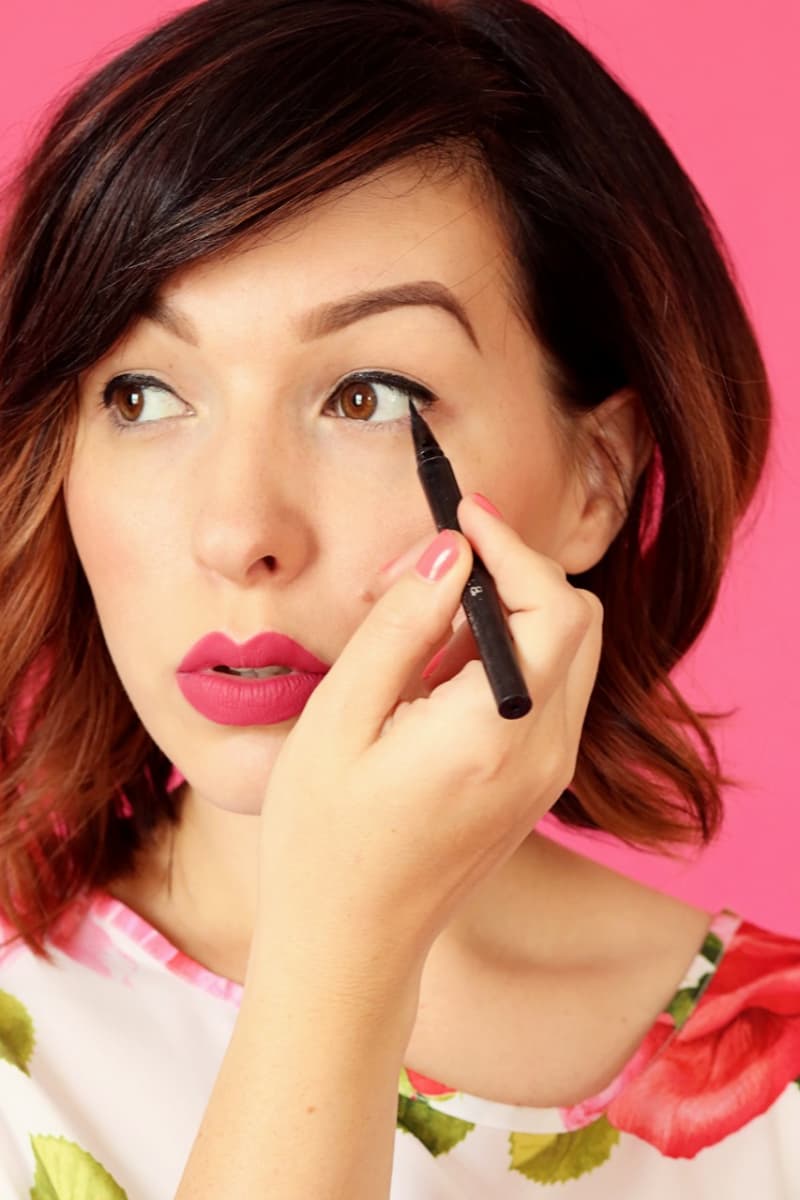 Step two: Go over the initial line with a liquid liner. My absolute favorite is Urban Decay's 24/7 Liquid Eyeliner in Perversion. The skinny brush is great for precision, and the liquid liner has a super slick finish. Tip: start with a thinner line and build it to your desired thickness. It's easier to build than take away.
Step three: Imagine a dotted line that extends from your lower lashline and continues up and out, in the same direction. Now, draw a line to match that. Tip: If you need help keeping things symmetrical, you can draw a dot (on both sides) of where you want the tail to end, before drawing the entire line.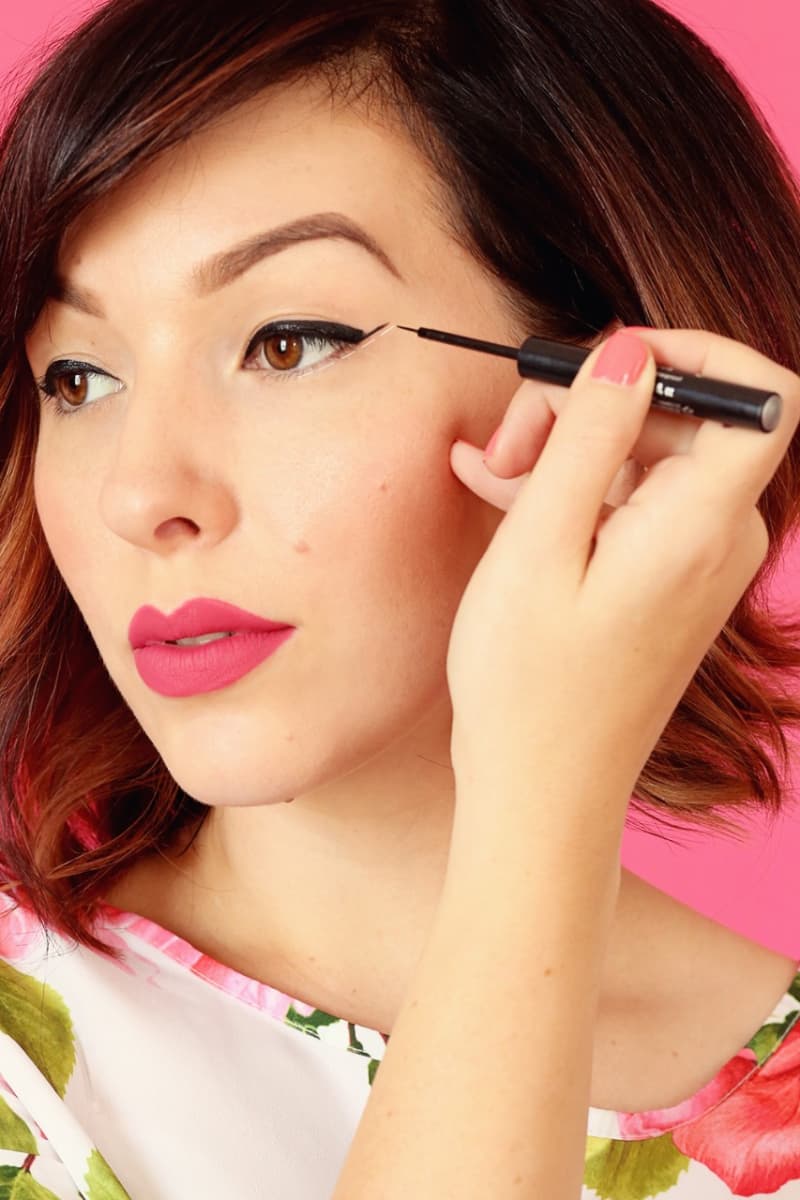 Step four: Connect the tip of that line to the initial liner, forming a triangle.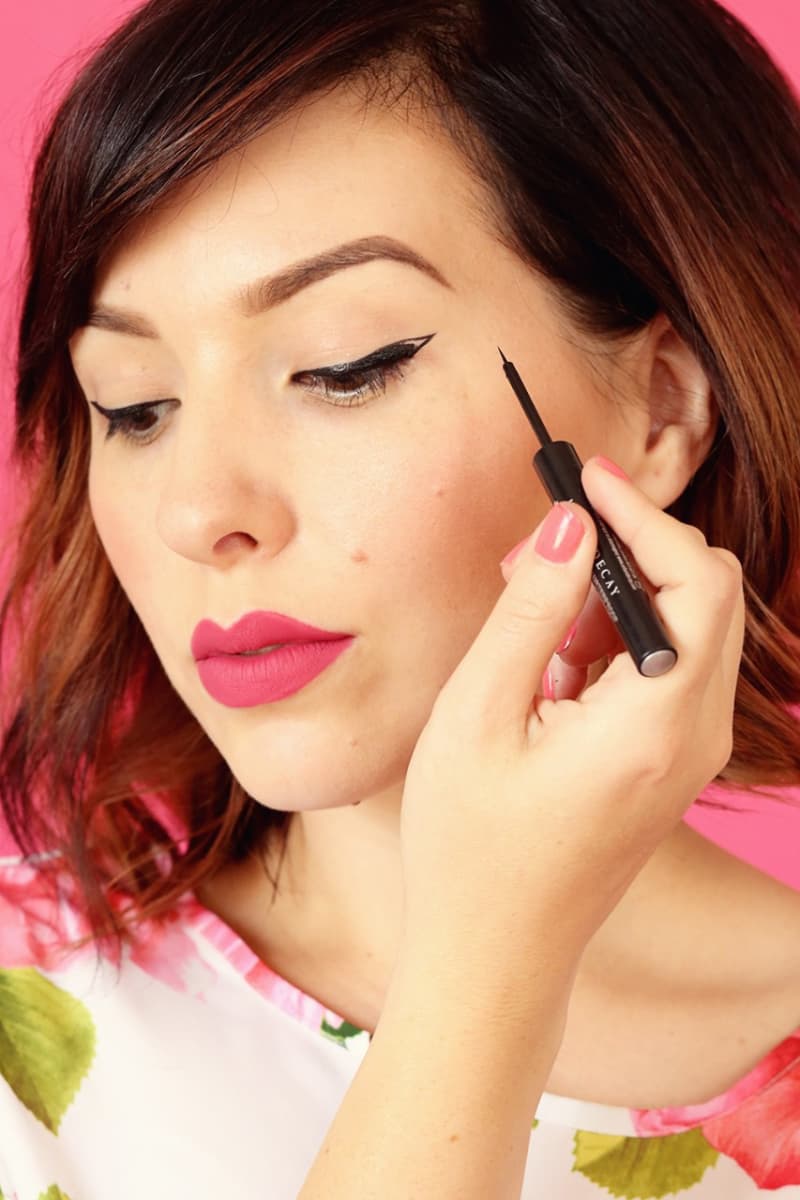 Step six: Using a very light hand, line your outer, lower lashes with pencil.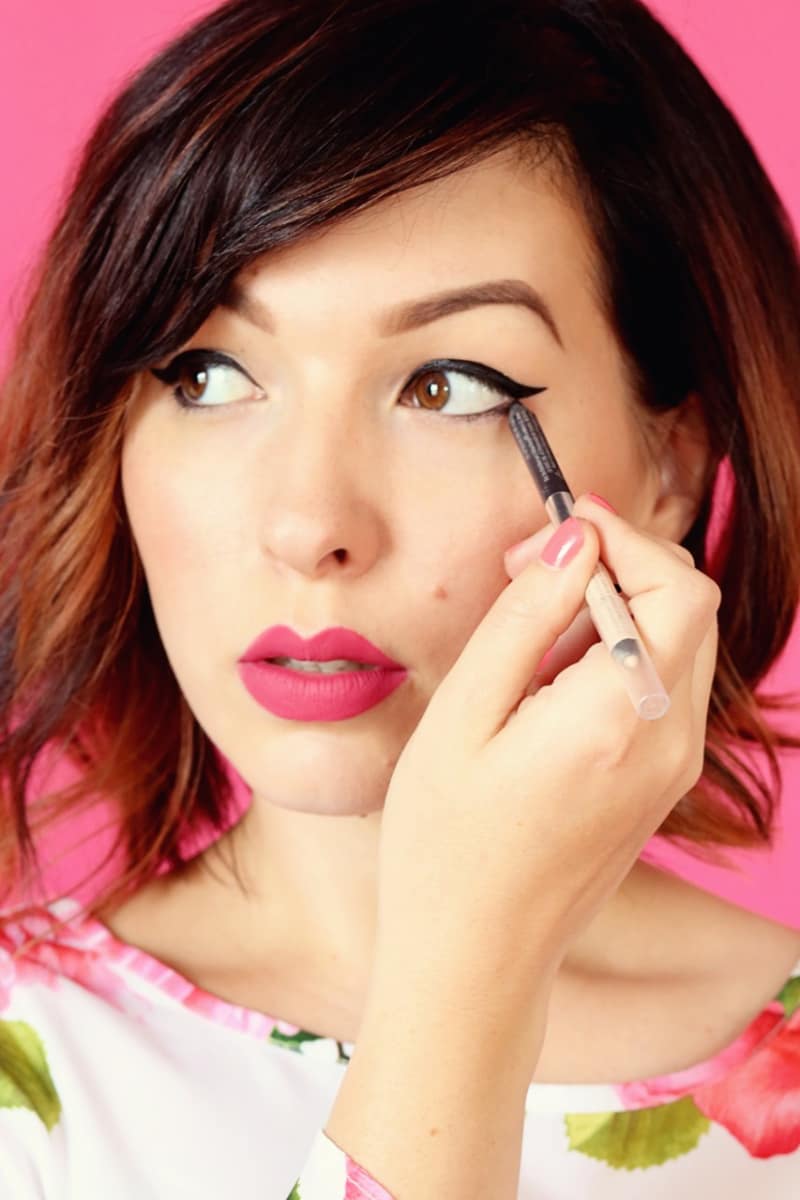 Step seven: Finish with mascara.