Beauty & The Beach: 8 Must-Haves For Your Days In The Sun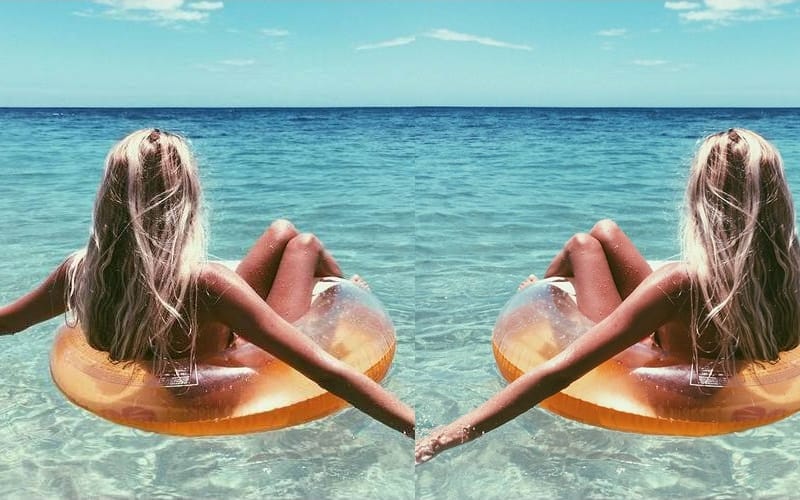 Summer's here, and it's time for us to kick of our shoes, dip our toes in the water and lay on the sand for the rest of the season. Wouldn't that be nice? But for those of us who can't be beach bunnies all day long, there are a multitude of beauty products that can help us fake it until we make it. To the beach, that is. Here are eight essentials for beachy beauty. Sunshine and swimsuits are optional.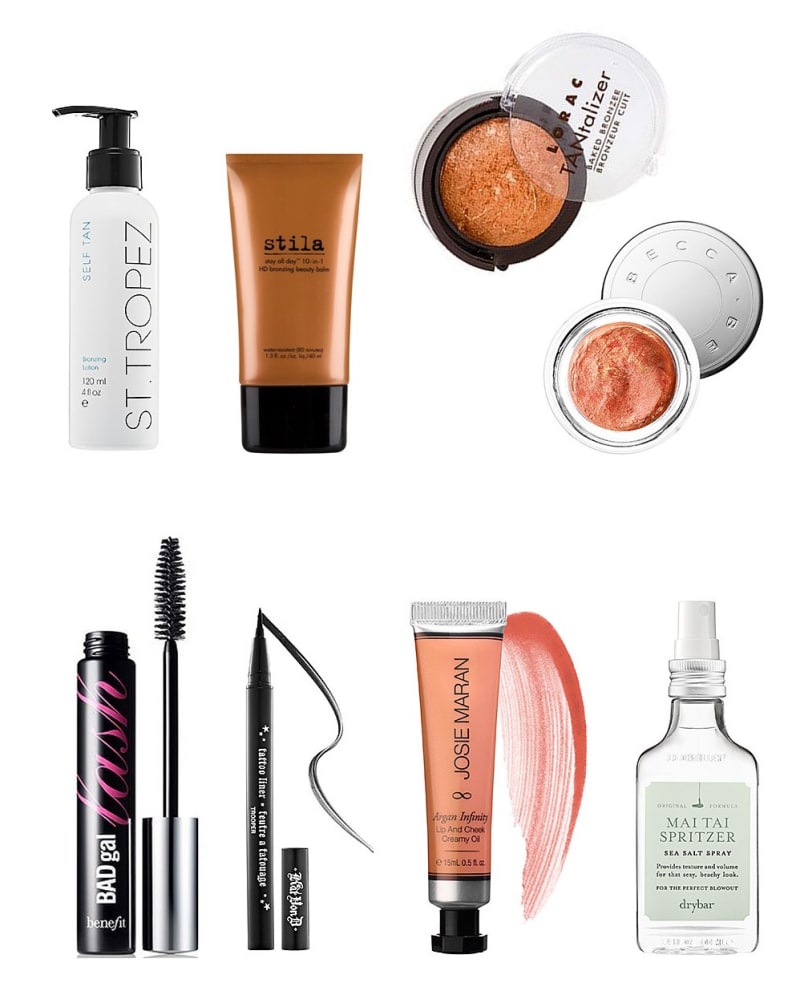 St. Tropez Self Tan Bronzing Lotion, Nordstrom
My sister and I are on opposite sides of the spectrum: I'm paler than pale, and she's always very tan. As a teen, she worked in a tanning salon, and the tanning beds were her best friends. But now, as an adult, she's all about self-tanning. Her self-tanner of choice? St. Tropez. Believe me, she knows how to get the perfect, sun goddess look!
Stila Stay All Day 10-in-1 HD Bronzing Beauty Balm SPF 30, Macy's
A beauty balm and bronzer in one, this will provide just enough coverage to hide imperfections and even out your skin tone, while giving you the self-tan you need to match your newly bronzed body. Bonus: it's water-resistant.
LORAC TANtalizer Baked Bronzer for Face/Body, Ulta
If you're just looking for a subtly sun-kissed glow, this baked bronzer is a great option for you. Dust it on your cheeks, forehead and chin for an all-over glow.
BECCA Beach Tint Shimmer Soufflé, Sephora
Add a flush to your cheeks for a pop of healthy color with this shimmery soufflé. It's a blush, bronzer and highlighter all in one—and the color is buildable, so you can start with a sheer tint or smooth it on to a full flush.
Benefit BADgal Lash Waterproof Mascara, Macys
Thick, lush lashes with no dreaded raccoon eyes, even in the pool or on the beach? Enough said.
Kat Von D Tattoo Liner, Sephora
Leave it to a lady with permanent ink to create a liner that won't budge, smudge or melt in the heat—let alone the water.
Josie Maran Argan Infinity Lip And Cheek Creamy Oil, Sephora
This ultra-hydrating lip stain will give your lips a natural-looking tint. Check out the brighter colors for a popsicle-stained look!
Drybar Mai Tai Spritzer Sea Salt Spray, Sephora
Give your tresses the "I just came from the beach" treatment with this salty spritzer. Spray, scrunch and tousle with your fingers. It's as simple as that.