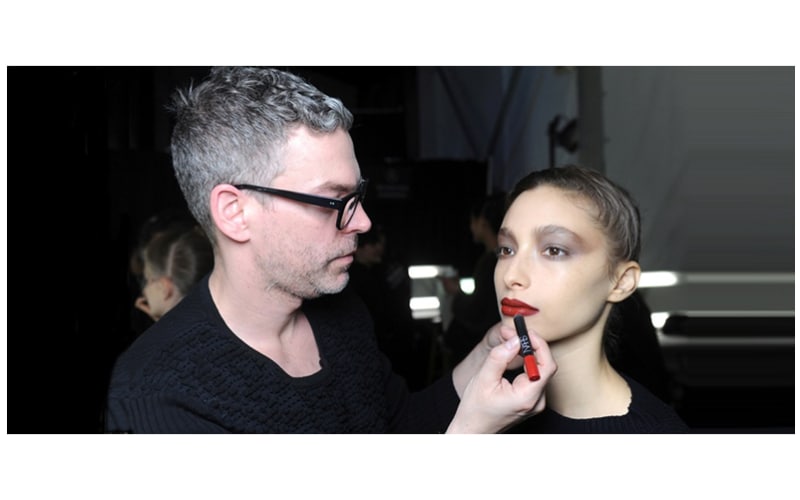 In place of the more delicate faces and pale lips that have been en vogue on the spring runways lately, we're delighted that this latest show season brought us moody eyes and clay-rouge lips. And the inspiration for NARS industry-leading looks? The smashingly sexy Roaring Twenties era and its artist-slash-glamour-star Tamara de Lempicka.
NARS lead artist James Boehmer echoed de Lempicka's elegant paintings of women with sultry, smoky eyes and vivid red lips in the ever-elegant Naeem Khan show in New York. Boehmer created diffused eyes and a subtle ombré of the lips by using a red base and matching red liner—and a slightly darkened touch at the corners by adding brown eyeliner.
On first glance I immediately thought of a modern-day Palmer girl, a la Addicted To Love. Can't you picture this model swaying back and forth, pretending to play a guitar? But now the parallel to de Lempicka's artwork is clear—and here's what makes it modern: the lack of mascara, the dewy skin with no blush or contour, the groomed but not filled brows, and the non-glossy lips.
It's a look that's striking but not overdone, despite both the eyes and lips being focal points. The key is to perfect the skin and lips as much as possible, and blend the layered shadows until there are absolutely no visible edges. You can easily recreate the look with the following products: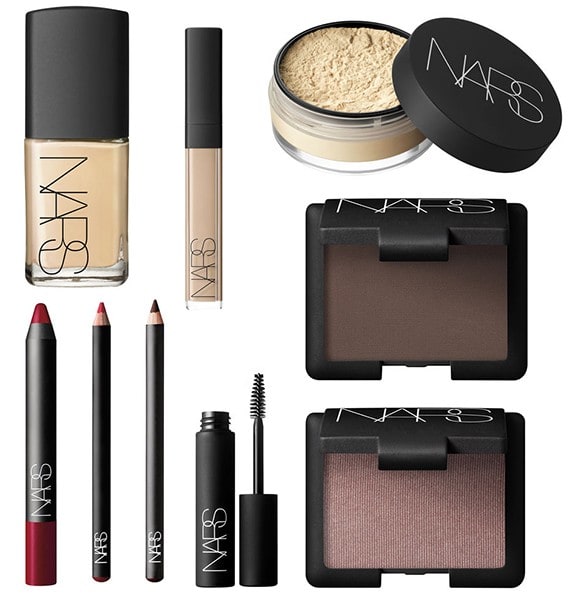 COMPLEXION
Barcelona Sheer Glow Foundation, NARS, $45
Vanilla Radiant Creamy Concealer, NARS, $29
Beach Soft Velvet Loose Powder, NARS, $36
LIPS
Velvet Matte Lip Pencil, NARS, $26
Jungle Red Lip Liner Pencil, NARS, $22
BROWS
Oural Brow Gel, NARS, $23
EYES
Mambo Eyeliner Pencil, NARS, $23
Ashes to Ashes Shimmer Eyeshadow, NARS, $25
Bali Matte Eyeshadow, NARS, $25