Beauty
21 Spring Trends That Will Make You Look and Feel Great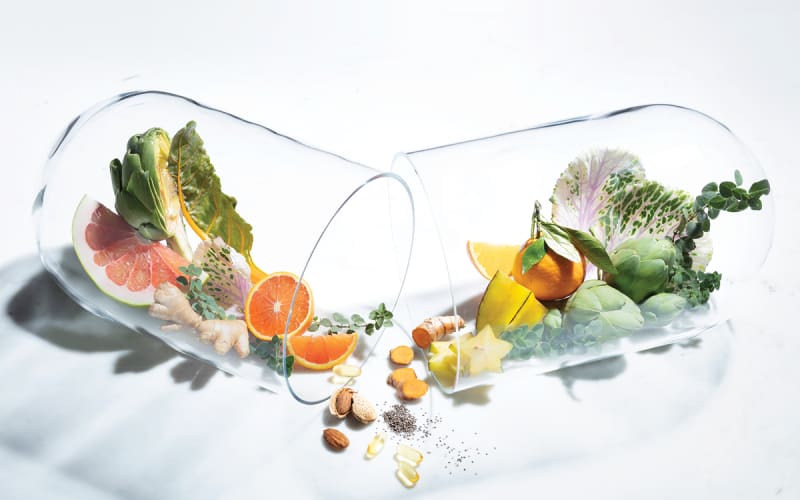 By: Michelle Vartan
This spring season, we're all about celebrating new and better ways to live. Here are 2019's best beauty and wellness trends that will inspire a lively yet balanced year. From cbd-infused beauty oils to better-for-you booze, there's plenty in here for a fresh start.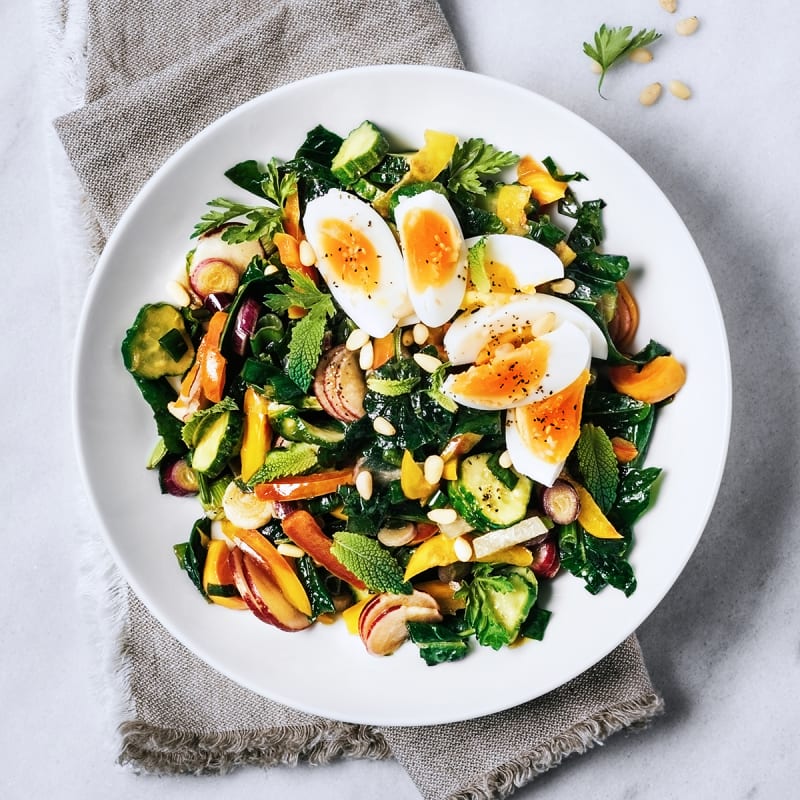 Going Pegan
This year, paleo and vegan join forces in the pegan diet (also known as "peganism"). Followers of the hybrid plan eat mainly veggies and healthy fats and consume grains, fruits, and grass-fed meats and seafood in moderation. Dairy, added-sugar, and gluten are no-nos. With the diet's fanbase growing, peganism will be on everyone's radar.
Got oat milk? In line with the dairy-free diet movement, oat will be this year's next big milk substitute. Oat milk is buttery (and thicker than almond milk) so devotees say it's reminiscent of real milk. Another trending dairy substitute this year is MCT oil, which is derived from fats in coconut or palm oil. MCT oil is blowing up the wellness scene and set to become a crowd favorite; add it to coffee or smoothies for a creamy taste and brain-boosting benefits.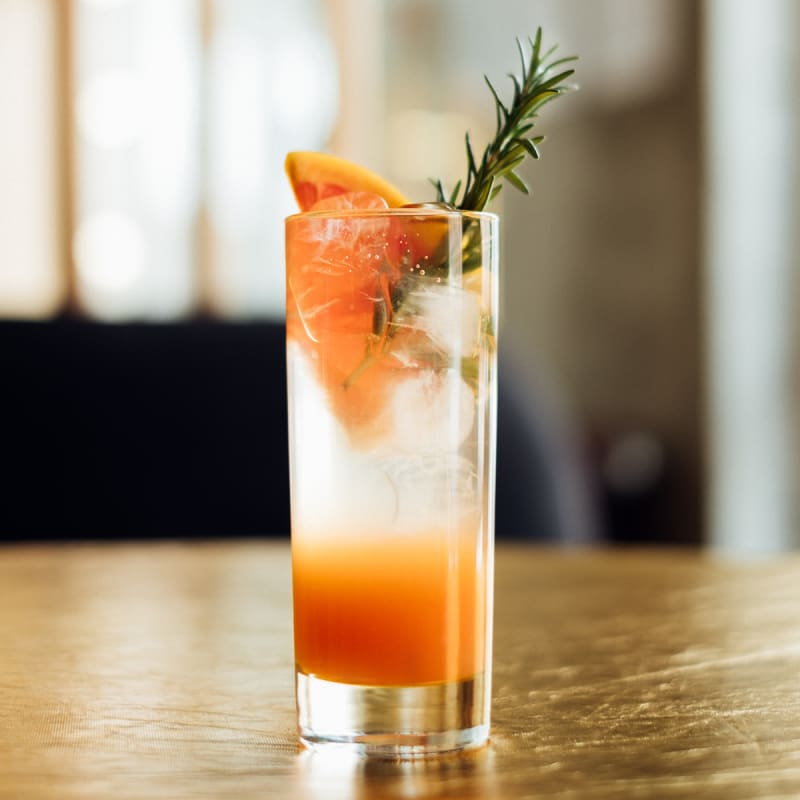 Bottoms Up
Let's get one thing straight; wine and tequila do not equal cold-pressed kale juice. But they are growing in popularity as the better-for-you booze concept takes hold. In particular, biodynamic and organic wines are in-demand (grapes are on the "Dirty Dozen" list which underscores pesticide-laden foods). Plus, well-made tequila is low in sugar and carbs, making it the popular drink-of-choice for paleo and keto followers. Cheers to "healthier" and, hopefully, "no-headache" boozy options!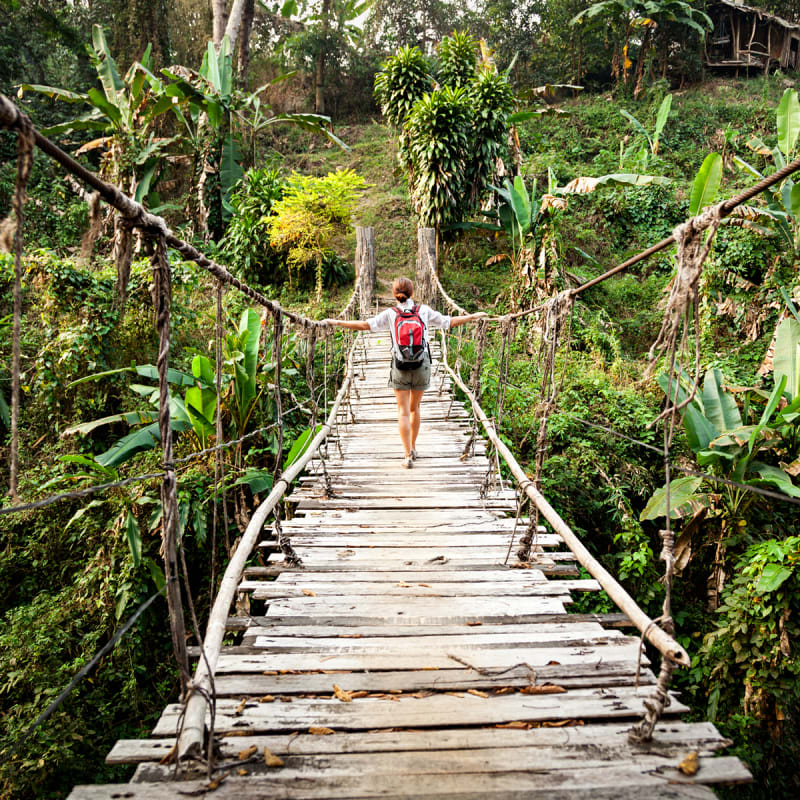 Hello, Mother Earth
Connecting with nature is set to be one of this year's go-to pastimes, with more people reaping the mind-body benefits of "green exercise" (i.e., exercising in the great outdoors). Another sign that we're getting more outdoorsy? Campervans are picking up speed (no pun intended), becoming a popular mode of transportation for an off-the-grid weekend escape. With new interior-focused design, you relax and enjoy the ride.
Put Down the Device
With the introduction of Apple's screen-time tracking app, we've been forced to confront just how many hours a day we spend on our devices. Combine that with a growing awareness of social media's negative effects on mental health, and people are finally more fully embracing the idea of a digital detox. You've probably noticed friends acknowledging their need to "take a break" from online media and, in some cases, their devices entirely. The detox phenomenon is asking the digitally obsessed world to marvel in the joy of missing out. This year, FOMO takes a back seat as we welcome JOMO with open arms.
Get Your Cortisol in Check
Women are having an "aha" moment as they discover that when it comes to wellness, balanced hormones could be everything. Notably, cortisol regulation will become integrated into wellness routines. Cortisol (the "stress hormone" produced by your adrenal glands) helps to regulate metabolism, blood sugar, energy, and more, so keeping the right balance is key. Expect to hear more about naturally managing your cortisol levels — with healthy sleep, diet, and exercise habits. In fact, new "cortisol-conscious" workouts have already hit the wellness scene.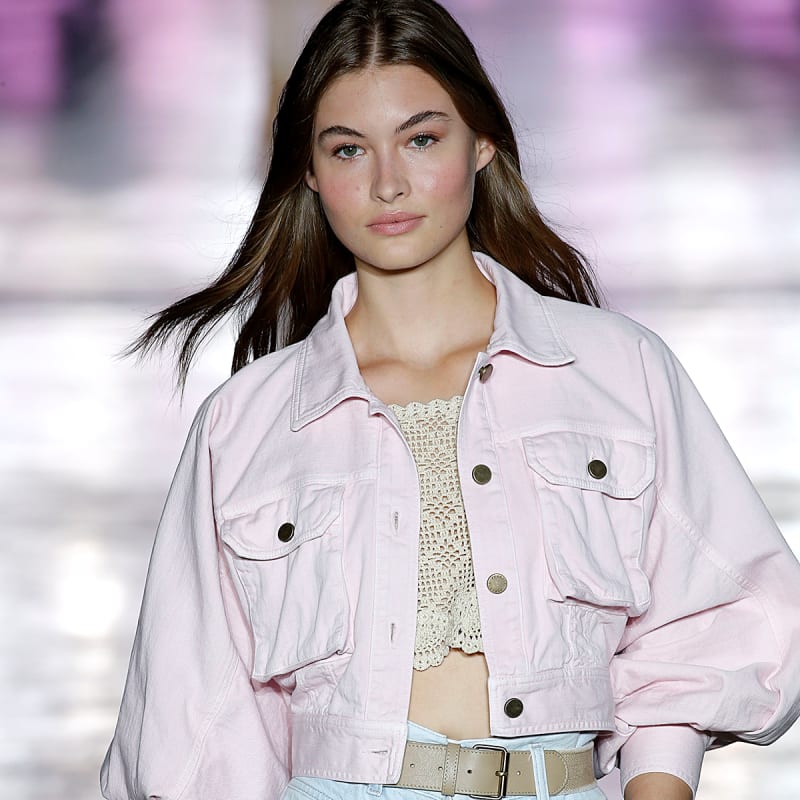 Less Is More
This year is all about less-is-more beauty and we're on board. The 2019 spring runways were full of bare, dewy skin and no-makeup makeup, featuring a subtle wash of color on eyes or lips, and prominent natural brows. Look out for sheer formula foundations and multitasking glosses and balms to help you achieve that fresh-faced earth-goddess effect. Pair the style with a minimalist manicure— the new nail trend that embraces subdued colors and specifically placed geometric designs on one or a few nails.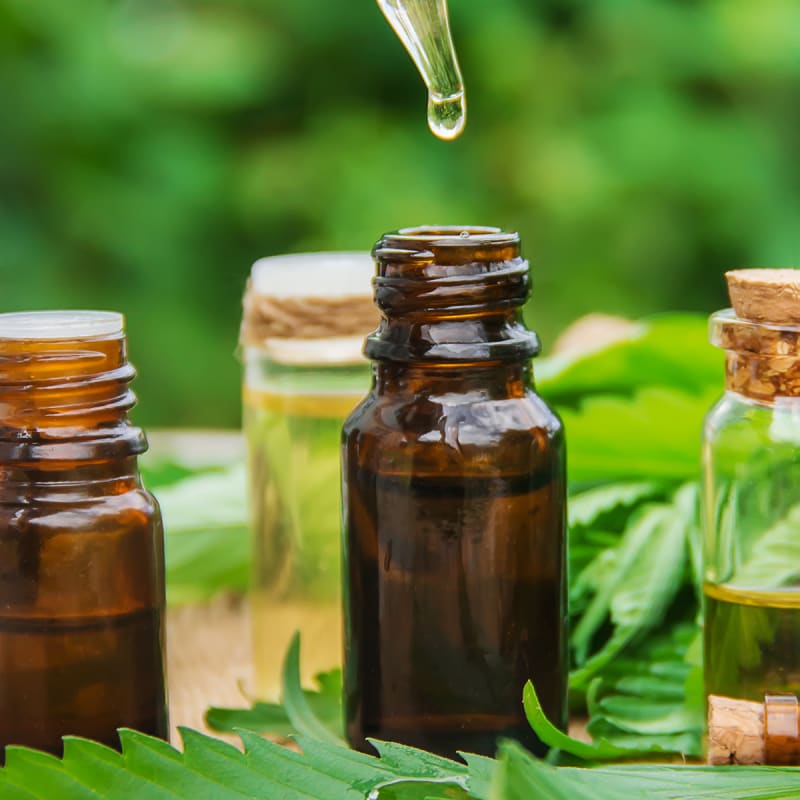 Straight from the Source
If you haven't already heard, cannabidiol (or CBD oil) is all the wellness rage, with evidence supporting its pain- and anxiety-relieving benefits. Now it's making its way into your beauty regime. CBD oil's soothing, anti-inflammatory properties have made it a popular ingredient in skincare products. And in case you're wondering, while there is a close relationship between CBD and tetrahydrocannabinol (or THC), the compounds have very different impacts on the body. In other words, CBD can't get you "high."
With the consumer demand for natural and organic ingredients in beauty products, Ayurvedic beauty will also be mixed into morning and night routines everywhere. Ayurveda is an ancient mind-body practice that treats internal and external health symptoms as unique to each person. Look out for specially made Ayurvedic beauty formulas packed with herbs and potency.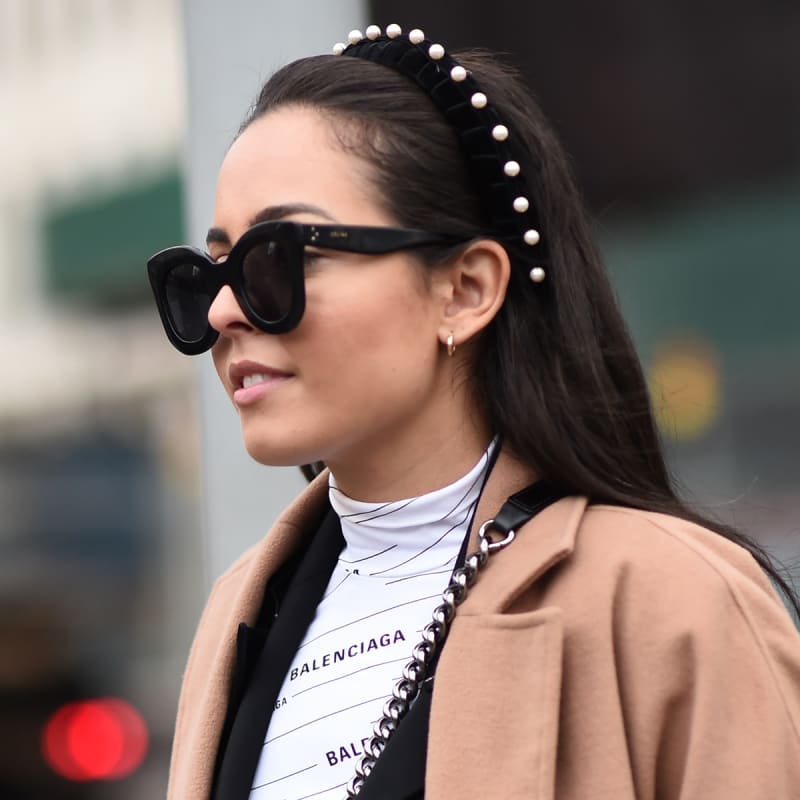 They're Back (Again)
Great news for function-meets-fashion lovers: Headbands are the hair accessory trend of the moment. High-end fashion designers are embracing this fundamental accessory, which has made intermittent appearances since it originated with the ancient Greeks (fun fact). In addition to traditional, old-school versions, look for ones that are oversized and embellished to really make a statement, while keeping your look tidy and on-trend.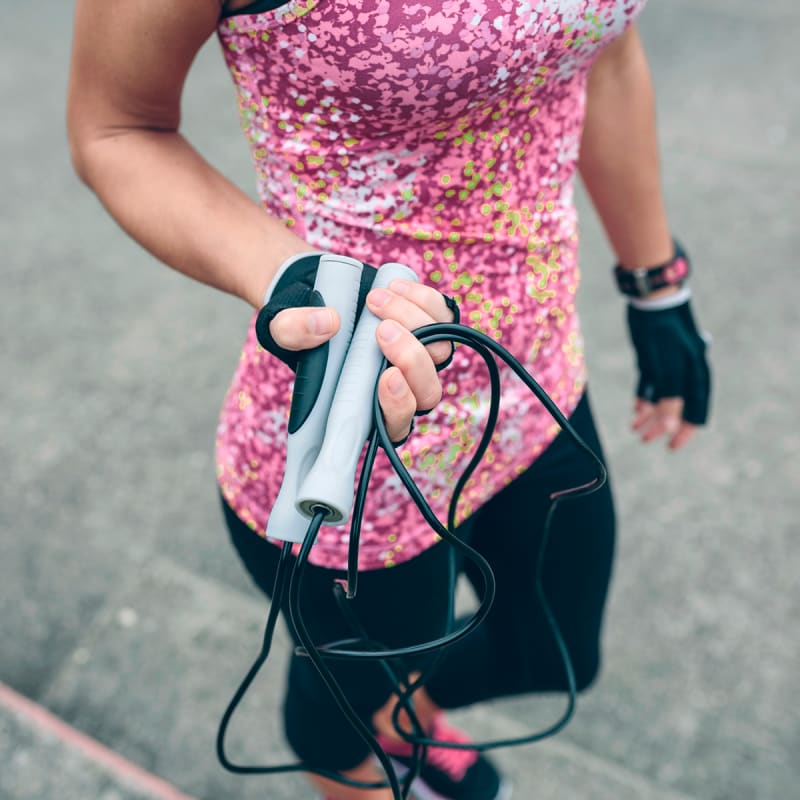 Insanely Effective Workouts
When it comes to workouts in 2019, it's all about getting in and out (aka burning more calories in less time), which is why the fitness spotlight is on Tabata. With specific moves that keep your heart pumping, the average woman can burn 300 calories or more in only 20 minutes of a Tabata workout. Plus, you can do this at home—the new preferred place to break a sweat, by the way.
With groundbreaking fitness equipment from companies like Peloton and Mirror, interactive at-home fitness has replaced TV aerobics. Worried you'll miss classmates cheering you on? New social fitness apps such as Strava offer a sense of community and competition as you encourage and compete with friends in reaching your fitness goals.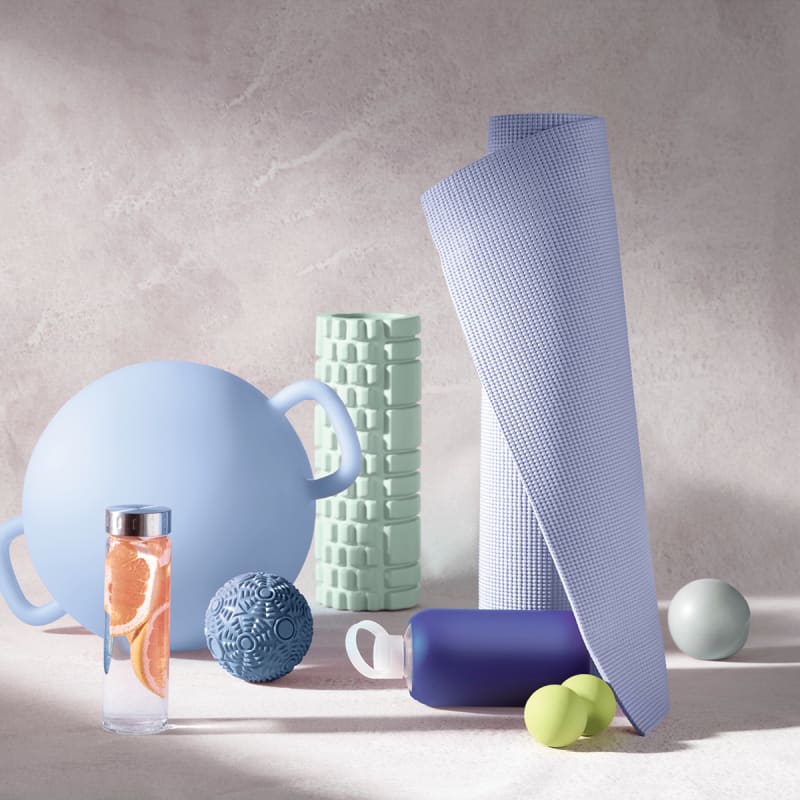 Take a Body Break
Remember getting yelled at in P.E. class for not stretching? Well, there's good reason. Stretching helps lower your risk of injury before a workout and your recovery after. Stretching studios are the next big boutique fitness trend, where professional stretchers strategically maneuver your body to help lengthen and relax muscles. As an added bonus, it's been said that a stretch session can feel as good as a massage. This form of restorative recovery, a celebrated practice for hardcore fitness goers, might be one of our favorite pastimes in 2019.