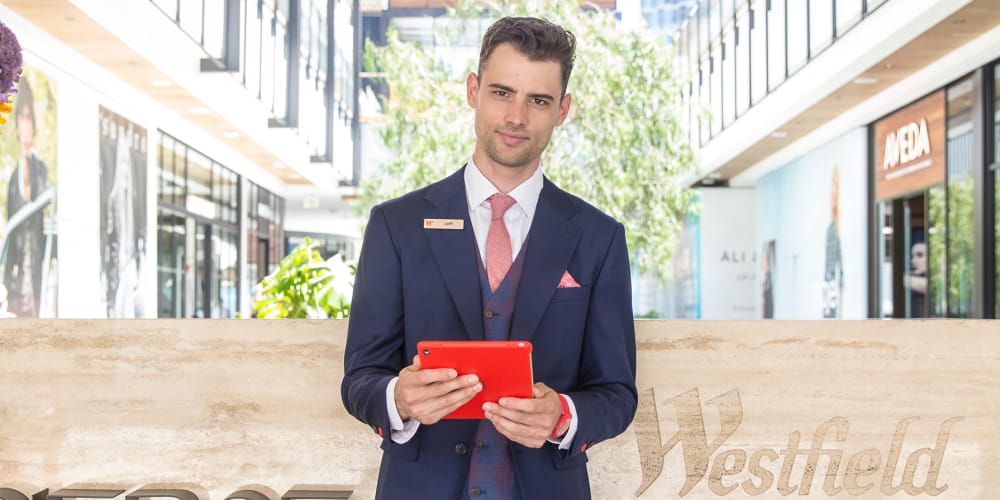 Concierge Services
When arriving at Westfield Santa Anita, guests are invited to stop by Westfield Concierge, located on level 2 in the Nordstrom Wing (Upstairs Center Court), to learn about a wide array of services and amenities.
From dining reservations to transportation assistance, gift suggestions to itinerary planning, our highly trained staff is committed to perfecting your experience.
For international guests, Westfield Guest Services offers LanguageLine, an on-demand three-way video interpretation service in over 200 languages, including Spanish, Mandarin, Cantonese, and regional dialects.
Package Check is now available at Concierge. Enjoy hands free shopping while we store your packages while you shop, dine, and enjoy. Now available at Concierge on Level 2 in Center Court.
How was your visit to our Center?
We'd love to hear from you. Share your Westfield experience.
Concierge services are available all regular mall hours. The hours are found Here: https://www.westfield.com/santaanita/center-info/hours
Call 626.462.8528 or 626.462.8535 for more information.
chat with concierge