to see products at your centre
Please select a Center to see products in your Center.
---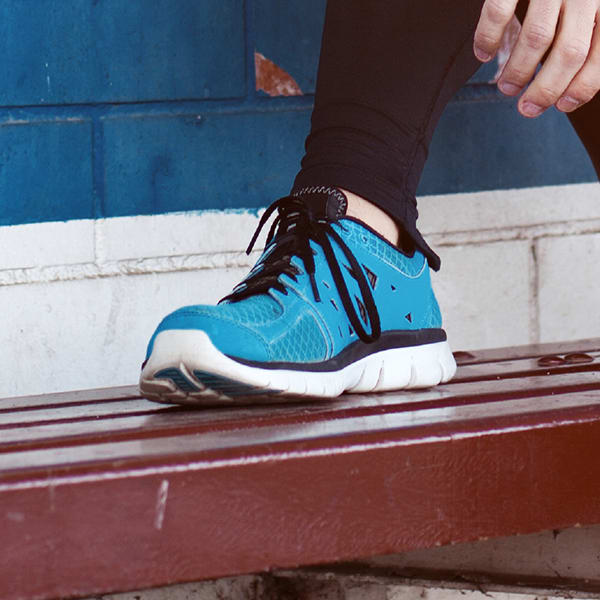 About Sport Shoes & Sneakers
Almost everyone has a pair of sneakers, but not every sneaker is fit to do every job. Basketball sneakers are made for basketball. Tennis sneakers are made for tennis. Running shoes are made for running. Each type of sneaker is designed for optimal performance and comfort for that given sport. So how do you do know what is the right sneaker and gym shoes for you?
First, consider the activity you want to participate in. If you're into hiking, invest in a pair of hiking shoes that tend to be heavier than sneakers but provide you with better grip and ankle support on the trails. If you're into basketball, basketball sneakers are designed with a flat sole and flexible grip to support quick movements while also providing good ankle support. If you're a gym buff – consider a pair of cross-trainers that will provide you with comfort and support in a wide range of activities.
And don't forget, sneakers don't last forever. Although they may look good on the outside - over time and through wear and tear, they may no longer provide you with the support you need to remain comfortable and injury-free during your workout. Consider replacing your gyms shoes, running shoes, sneakers or trainers after the following:
300-500 miles of running or walking
45-60 hours of tennis, basketball or other high impact sport
Or when the interior no longer provides you with the comfort and support you need
But no matter what type of sneaker, gym shoe, cross-trainer, hiking boot or running shoe you're looking for, the stores at Westfield have the perfect fit, style, size, and color to match your needs and budget.
Shop all the latest styles, all the best brands, all in one place. Westfield.