to see products at your centre
Please select a Center to see products in your Center.
---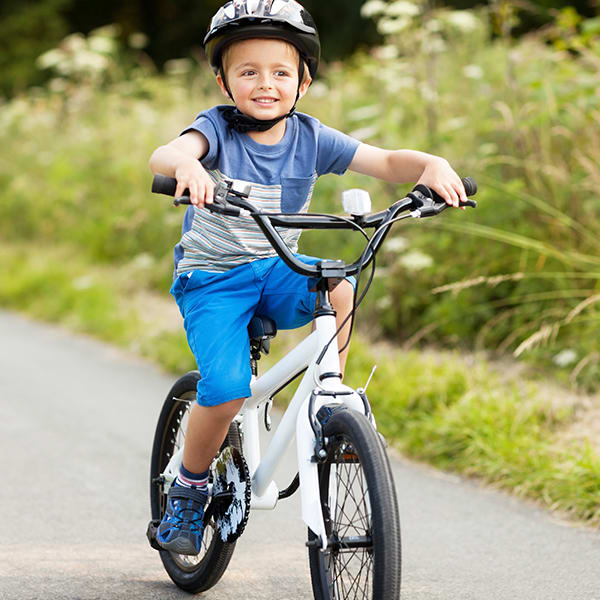 About Outdoor Fun
Go outside and play! There's tons of outdoor fun just waiting for you when you select one of the great items from one of the stores at Westfield.
Whether it's a bike, scooter or other ride-on, we have lots of options of choose from. Check out our huge selection of girls' and boys' bikes in every color, shape, and size. From training wheels to big wheels, to tricycles to hoverboards – at Westfield, you'll find something that is sure to please. Looking for a Disney Princess bike with training wheels – got it! Looking for a motorized skateboard, got it! Searching for your child's first two-wheeler? Look no further than the stores at Westfield.
What about a little camping? The stores at Westfield have a wide variety of tents, sleeping bags and other camping gear to make sleeping in the wilderness or just your backyard fun.
Does your outdoor fun include a little water? Check out our huge selection of pool toys and other water gear. We have pool floats that make relaxing in the water even more enjoyable. We have pool toys in every shape, size, and color imaginable. Are you hungry by the pool? Then don't forget to pick up a great picnic backpack or picnic basket from one of the fabulous retailers at Westfield and fill it with all your favorite treats.
No matter what your outdoor activity, the stores at Westfield will have the perfect item to make the outdoors fun!
Shop all the latest styles, all the best brands, all in one place. Westfield.