to see products at your centre
Please select a Center to see products in your Center.
---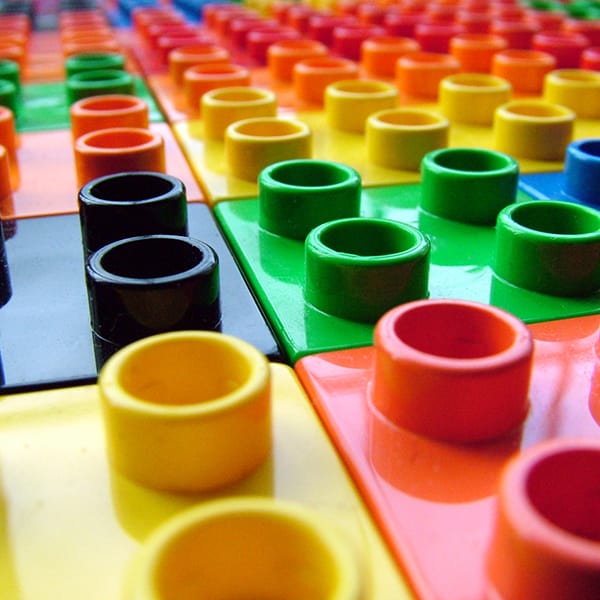 About Building Blocks
Building blocks. You had them as a kid, your parents had them as kids and even your grandparents had them as kids. There's a reason why building blocks have stood the test of time. They inspire imagination, creativity, help with dexterity and provide hours and hours of fun for your little ones.
Whether it's simple wooden blocks, old-school Lincoln Logs or the newest kits from Lego, building blocks allow young minds to channel their inner architecture or engineering skills. Your tiny builder can create towering skyscrapers, beautiful landscapes, and railroads and even the perfect castle with a moat out of blocks or plastics cubes. There's no limit to their imagination with a gift of building blocks.
When looking for a set of building blocks for younger children, look for a set of oversized blocks that are easier to handle. They come in a wide variety of colors and materials including foam, plastic, and wood. There are also wooden train sets and dolls that provide countless hours of fun and creative play.
For bigger kids, the choices are endless from basic building blocks and old school erector sets to intricate Lego kits that will inspire him/her to recreate their favorite scene from a movie, engineer an entire city of skyscrapers or build a robot with moving parts. Or they could even channel their inner artist with a beautiful sculpture made completely out of Legos.
There's no limit to what you can do with a gift of building blocks from one of the stores at Westfield.
Shop all the latest styles, all the best brands, all in one place. Westfield.