to see products at your centre
Please select a Center to see products in your Center.
---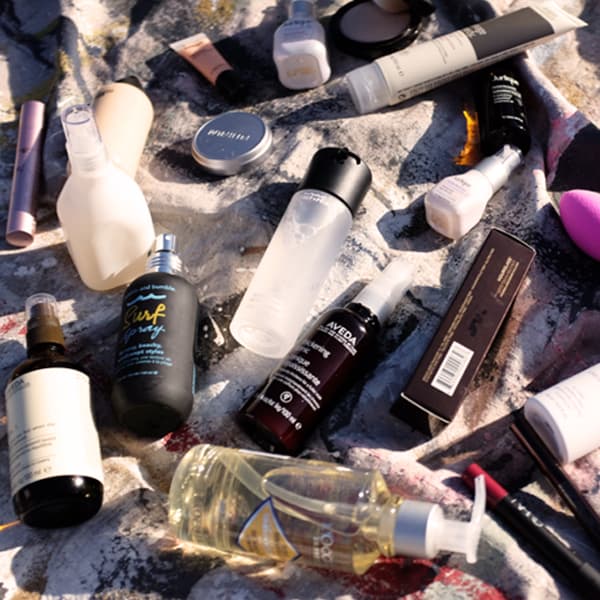 About Skin Care
With thousands of skincare products on the market, buying what's right for you could be a daunting task. But with these helpful tips, you'll have no problem finding what's right for you from one of the stores at Westfield.
First, determine your skin type. Is your skin oily, dry or a combination of both? Knowing your body's skin type is essential in determining the right products and skincare regime for you. To identify what skin type you have on your face, splash water on your clean face a few times with lukewarm water. Wait for a few minutes. If your skin feels tight, you have dry skin. If not, wait 15 minutes and then blot a tissue on your skin. If you see oil blots on the tissue, you have oily skin. If you see oil spots in only a few areas, primarily your nose and forehead areas, you have combination skin.
Once you determine your skin type, you can select the best face washes, scrubs & exfoliators and moisturizers that best for your skin. If you're concerned about wrinkles and fine line reduction, look for skincare products with active ingredients such as retinoids, salicylic acids or peptides. If your skin is sensitive, avoid products with fragrances or harsh chemicals as they are often a source of skin allergies and irritation. And note; skincare products are not just for women – most top brands have great skincare lines for men that include face washes, moisturizers & creams, and even masks to keep a man's skin soft and supple too!
But no matter what type of skin you have its important to use sunscreen. The American Academy of Dermatology recommends using a daily sunscreen of SPF 30 or higher to protect you from the harmful rays of the sun.
Whether you're looking for moisturizers, face wash, eye creams or more, you can find the skincare product that's perfect for you at the stores at Westfield.
Shop all the latest styles, all the best brands, all in one place. Westfield.