to see products at your centre
Please select a Center to see products in your Center.
---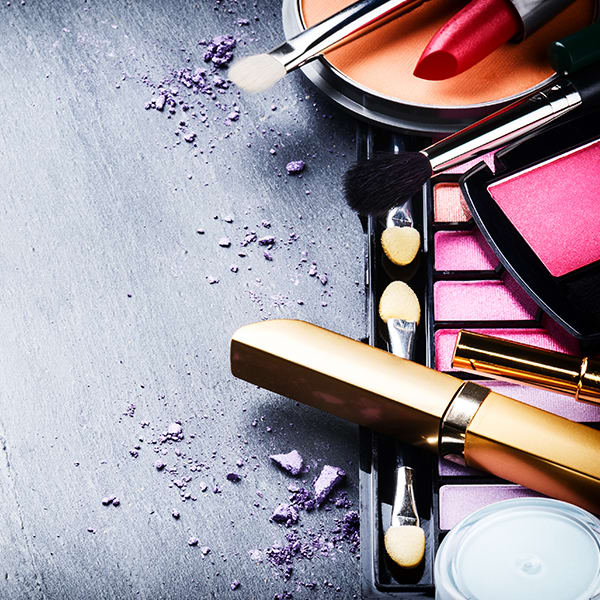 About Make-Up & Cosmetics
With hundreds of thousands of make-up and cosmetics products in the market today, how do you choose what's right for you? It's relatively easy once you follow a few simple tips and the retailers at Westfield are happy to help you select the right make-up and other cosmetics perfect for you.
First, know your colors. Not every color palette looks great on everyone. From nail polish to eyes, lips and cheeks find the colors that work best for your skin tone. Need help determining what works, ask someone behind the make-up counter or beauty consultant working on the floor at one of the Westfield retailers and they'll be more than happy to tell you the makeup colors that work best for you. Want to experiment on your own? Many makeup manufacturers offer cosmetic sets in a wide variety of colors and shades - so trying out a new look is easy and fun
In choosing makeup and cosmetic you also need to know your skin type. Is your skin dry, oily or a combination of the two? Most cosmetic companies develop their makeup based on skin types so make-up could glide on easier and last longer. Choose a product that's right for your skin type and you'll be happy with the results.
Need a way to apply your makeup that doesn't just include your fingers. Discover a wide-variety of makeup brushes, applicators, sponges, and blenders. From applying foundation, eyeshadows, blush, highlighter, lipsticks and more – you'll find the perfect way to apply it at one of the stores at Westfield.
Shop all the latest styles, all the best brands, all in one place. Westfield.