to see products at your centre
Please select a Center to see products in your Center.
---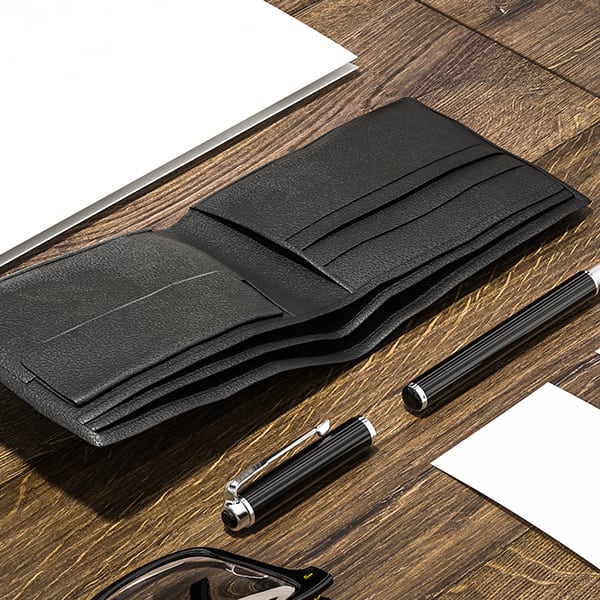 About Men's Bags & Wallets
Whether you're headed to the gym, hopping on a train or airplane or just going to/from work, go in style with a new men's bag from one of the stores at Westfield.
Who says men's bags can't be sleek and stylish? With a wide selection of messenger bags and satchels, you can cart all your essentials wherever you go and look good doing it. Messenger bags are an easy way to carry laptops and other important business gear. Most messenger bags come with a central pouch and additional compartments that fit items such as cell phones, chargers, pens and other small items. Choose from a wide variety of colors, styles, and brand to find the perfect one for you.
It's also time to ditch that paperclip that is holding your money and credit and invest in a new men's wallet. Tell the world that you are organized, prepared and ready to take on the world with a functional, yet stylish wallet from one of the retailers at Westfield. When purchasing a new wallet, consider how much do you really need to carry with you. Do you need your student ID from grade school or the library card that you use once a year? If not, streamline the items in your wallet and carry only what's needed on a more frequent basis. Next, consider the material. Look for high-quality leather or other durable materials. Does your wallet ever get wet? If so, you may want to consider something waterproof or they won't be destroyed when wet. Finally consider the style of the wallet – while the fold of wallet is often a personal preference, the stores at Westfield have a huge selection of tri-folds, bi-folds and money clips sure to match your style, taste, and budget.
Shop all the latest styles, all the best brands, all in one place. Westfield.