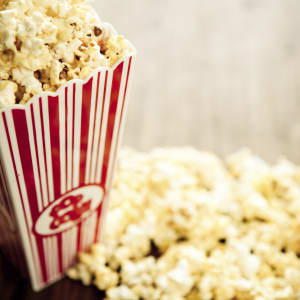 | | | |
| --- | --- | --- |
| Day | Date | Time |
| Tuesday | Oct 15 | – |
| Wednesday | Oct 16 | – |
| Thursday | Oct 17 | – |
| Friday | Oct 18 | – |
| Saturday | Oct 19 | – |
| Sunday | Oct 20 | – |
| Monday | Oct 21 | – |
| Tuesday | Oct 22 | – |
| Wednesday | Oct 23 | – |
| Thursday | Oct 24 | – |
| Friday | Oct 25 | – |
| Saturday | Oct 26 | – |
| Sunday | Oct 27 | – |
| Monday | Oct 28 | – |
| Tuesday | Oct 29 | – |
| Wednesday | Oct 30 | – |
| Thursday | Oct 31 | – |
| Friday | Nov 1 | – |
| Saturday | Nov 2 | – |
| Sunday | Nov 3 | – |
| Monday | Nov 4 | – |
| Tuesday | Nov 5 | – |
| Wednesday | Nov 6 | – |
| Thursday | Nov 7 | – |
| Friday | Nov 8 | – |
| Saturday | Nov 9 | – |
| Sunday | Nov 10 | – |
| Monday | Nov 11 | – |
| Tuesday | Nov 12 | – |
| Wednesday | Nov 13 | – |
AMC STUBS® MEMBER EXCLUSIVE
Save big on tickets and more on Tuesdays! It's just a weekly reminder of the many perks of being an AMC Stubs member!
Save Even More with Cameo Combos. Pair a Cameo popcorn with your choice of a 21 oz. ICEE® or a Cameo fountain drink for just $5+tax Discount Tuesdays. No coupon needed!
Discount Tuesdays benefits are available anywhere AMC tickets are sold. That means you can get discounted tickets on Tuesdays at any of our participating theatres, on our website or mobile application, and on third-party ticketing sites Fandango and Atom Tickets. Please note, discount may vary by location.
Check out showtimes here!