WESTFIELD PALM DESERT
Home to over 150 stores and restaurants, Westfield Palm Desert features an art-house cinema, al fresco dining, family amenities, and signature event series highlighting Coachella Valley art and music. 
---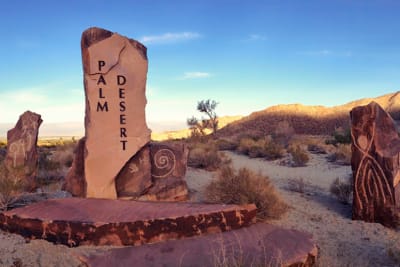 Escape to Paradise
Surrounded by majestic mountains, turqouise swimming pools and emerald fairways,  Palm Desert is a sun drenched vacation destination. From spa escapes and outdoor adventure to mod design and festival glam, the City is a mecca for relaxation, arts and culture, unforgettable attractions and shopping for the entire family. 
---
TRAVELER PRIVILEGES CARDS
Westfield and select hotel partners provide visitors with a Traveler Privileges Card, worth hundreds of dollars in special offers, services and amenities from participating retailers and restaurants.
Ask your Hotel Concierge about the Traveler Privileges Card or stop by the Westfield Management office, located on the lower level exit doors near JCPenney. 
Our partners at Marriott Vacation Club also provide their guests with their Vacation Privileges Card, offering discounts and special offers at participating local establishments.  Westfield Palm Desert is proud to offer the same discounts as our Traveler Privileges Card to Marriott Privileges Card holders.  
TRAVELER PRIVILEGES DETAILS
Travelers must present an out-of-town driver's license, passport, or convention badge to receive the Traveler Privileges Card. Participating retailers offer 10% off or a special discount as noted:
Aldo: 10% off
American Eagle 10% off (does not include third party merchandise)
Auntie Annes 10% off
AZ Wireless 20% off retail and merchandise
Bobby Mao's Chinese Kitchen & Bar 10% off
Body Bling 10%
Cellular Village 10% off
Champion's Barbershop 10% off
CInnabon 10% off
Custom Zone 10% off
Daniel's Jewelers 10% off (not valid on watches, clearance and black book items)
Emmia Bungy 10% off rides
The Exchange 10% off  jewelery and watches only
Fast Fix 20% off jewelry and 5$ off watch battery installation
Fidget 10% off
Jamba Juice 10% off
Julie's Hallmark 20% off total purchase of regular priced items
Miss Shelley's 10% off
Palm Desert Toy Shop 10% off
Perfume Gallery 10% off
Shades and styles 10% off
Stuft Pizza Bar & Grill 10% off
To receive discounts and special offers, travelers must present the Traveler Privileges Card to participating retailers. Some restrictions apply. See store for details. Offers subject to change without notice. Valid only at participating Westfield centers. 
---