Macy's Backstage
Now Open!
Your new favorite store has the best deals and steals around.!  Experience Macy's Backstage, their new outlet store with the best savings on fashion, beauty and home.  
Level 1, inside Macy's Furniture
Miniso
Now Open!
MINISO is a Japan-based, designer brand that places value on their quality, simplistic design, and low price. The global brand operates in over 40 countries, and has over 1,800 stores across the globe. Following their fast-fashion style, the company also launches new products every week - keeping up with trends. Miniso uniquely combines fashion and simplistic lifestyle to give quality products at affordable price.
Loco Charlie's
Opening November 10, 2018
Backed by the zestiest top-notch ingredients and a talented kitchen that knows its way around the classics, Loco Charlie's cooks up nutritional meals that have all the flavors you could ever want. Everything is made fresh daily, including our favorites like Camarones a la Diabla, Carne Asada, and more. This is the ideal gathering place for friends and family any day of the week, the inviting and colorful atmosphere providing just the right vibe for any lunch or dinnertime rendezvous.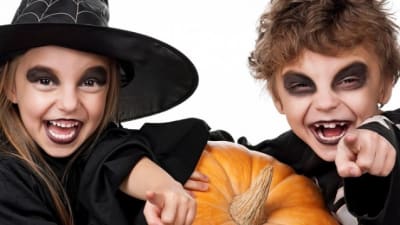 Spirit Halloween
Now Open
Your favorite Halloween store is back!  Featuring an incredible array of costumes, decor, and animatronics, Spirit Halloween is your go-to for all things spooky and spectacular. 
Level 1, across from Express.
Hickory Farms
Opening October, 2018
Just in time for the holidays, select from Hickory Farms' hand-crafted gifts feature sausage, cheese and other specialty foods.
Level 1, across from Aeropostale.