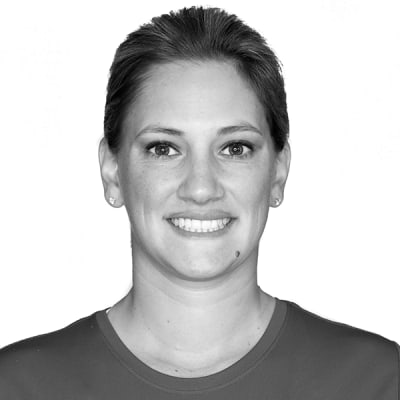 Jaclyn Pieper
Thousand Oaks, CA
As a child of 9/11, I had the desire to serve my country and my community. It was my honor to serve the United States of America, and the state of California in the Army National Guard for over eight years. I am grateful that an organization like Team Red, White & Blue exists. It has given me the opportunity to continue to serve and work with my local community.
I have also been blessed with the ability to cultivate new friendships with our local veterans and civilian volunteers. There can often be a disconnect between veterans and their communities. It's my mission to help bridge that gap and allow them to have fun while they're at it.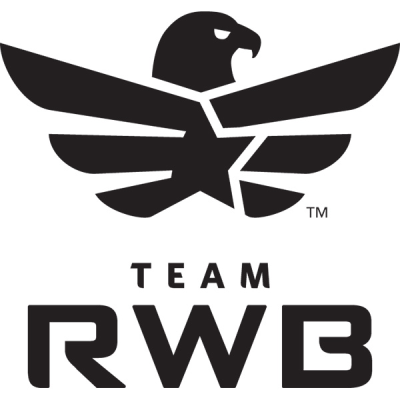 Barry Zimmerman
Vancouver, WA
After being out of the Navy for 10 years, I had lost discipline related to staying in shape and had disconnected with most military functions. I found out about Team Red, White & Blue at a local charity event and started talking with the chapter athletic director. Three years later, I am the chapter run leader and have participated in more running, biking, and hiking events than I can remember.
Team RWB is my tribe. I have had the pleasure of meeting hundreds of people from around the country. Every week I get to lead a run, help out at a charity event, or meet up for social activities. One of my favorite team activities is the Three Capes relay that runs along 26 miles of the Oregon coast. What makes it special is the number of five-person teams the Oregon chapters have managed to assemble. Last year, we had 30 runners plus families and pets. It's an awesome site to see all the red, white, and blue and the flags flying as we start a race. 
Nicholas Caris
Tampa, FL
I became a Marine in November 2006, and a veteran in 2011. In 2012, I joined Team Red, White & Blue. I was in a pretty rough spot, physically and mentally. Team RWB got me back on the right track, with other veterans and a great community supporting me. If it wasn't for Team RWB, I don't think I would have found yoga. It saved my life!
I have loved seeing RWB grow over these past five years, and the organization has always supported me through whatever journey or struggle I was going through. I will never forget that, wherever I am, I will have a connection through Team RWB. It's a beautiful feeling knowing that you can count on so many people around the world for whatever you need.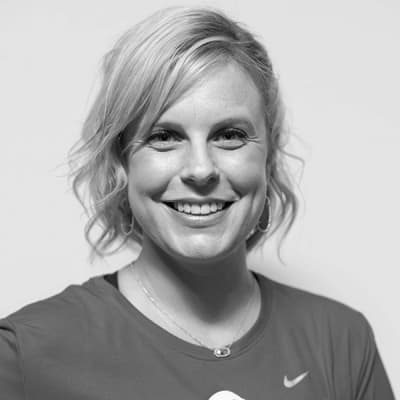 Emily Sproule
Seattle, WA
My brother is a veteran, and I know how important the Army community was to him. When I learned about Team Red, White & Blue and its mission, I was immediately drawn to the organization, because this was an opportunity to help those who have transitioned out of the military make a connection with civilian life and the workforce.
My first introduction to Team RWB was participating in the Old Glory Relay during its inaugural run across the country. Long story short, it was a blast. Once I got home, I signed up to officially join, and I got involved in local chapter leadership. I love the community and friends I've made, along with the impact we are making where we live and work.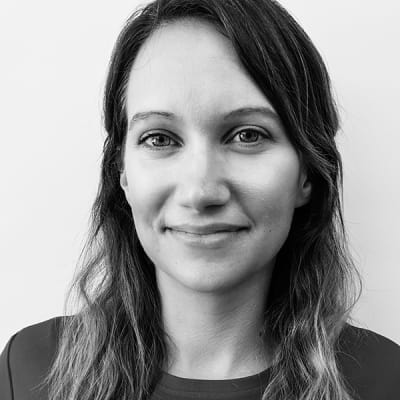 Anne Rolstad
Las Vegas, NV
My parents were in the Marine Corps, and my husband is in the Air Force. I have never worn the uniform, but my military family and those who serve have always held a special place in my heart. What attracted me to Team Red, White & Blue was its mission to create connections, which leaders and members of the organization do by living every day through the Eagle Ethos: to enrich the lives of America's veterans.
As a volunteer leader for Team RWB, I have witnessed so much strength, passion, and connection from our members that at times it has truly brought me to tears, especially during the 2015 Old Glory Relay, as our team ran 70 miles on the loneliest highway in America. It was a moment that must be felt to understand and a moment that continues to inspire me. Watching members grow through their own positive actions is an indescribable feeling.
Adam Hartman
San Antonio, TX
Team Red, White & Blue not only embraced me as a civilian, but the San Antonio chapter also allowed me to find a way to lead, first with weekly runs and eventually by captaining two days of the 2016 Old Glory Relay.
To organize and execute two days of the 62-day coast-to-coast event, to see how our van full of Eagle members came together each day, and to experience the spontaneous outpouring of support of the communities we carried Old Glory through was an incredible honor and deeply moving. I want to be part of Old Glory in some fashion every year, as long as my legs will carry me and my hands can carry the flag.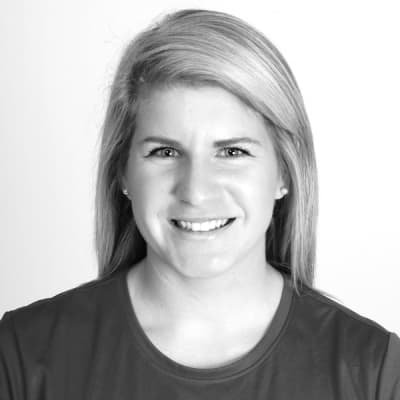 Martha Jones
Tampa, FL
I graduated college and moved to Tampa to intern with Team Red, White & Blue. A few months later, I joined the Army Reserves. Team RWB helped me find what I am passionate about and gave me the push to accomplish more. 
The members of Team RWB have been the biggest support system and are quick to lend a hand and words of advice. I have had the unique experience of being part of RWB on both the civilian and active military side and as an intern. It has been remarkable to see the organization grow since I joined five years ago. I am very lucky to have a family of Eagles across the country and a group of individuals that encourage me to be better and serve more.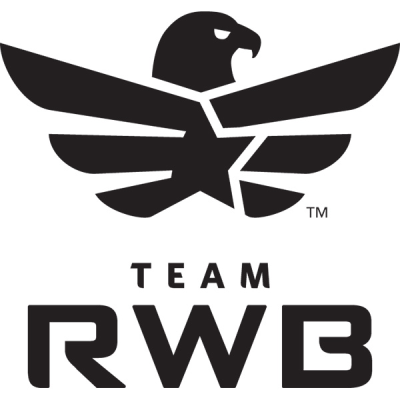 Victor Reyes-Solder
Orlando, FL
I'm a US Army Veteran who served in Iraq and Afghanistan. After leaving the service, I still wanted to make a difference, but there was an emptiness in me. Years later, I saw a 5k run organized by Team Red, White & Blue and decided to attend. There I met team members who taught me about Team RWB's mission. They changed my life that day. Now I'm giving back to those in need as a physical fitness mentor.
My first experience with Team RWB was the Old Glory Relay. I was scheduled to run only three to five miles. Due to unforeseen circumstances, I ran an eight-mile portion of the relay. However, I didn't want to stop there and decided to hop on a bicycle and run an additional 43-plus miles to support other members of our team. From that day forward, I became not only a runner within the team: I motivated others to follow in my footsteps and overcome their challenges.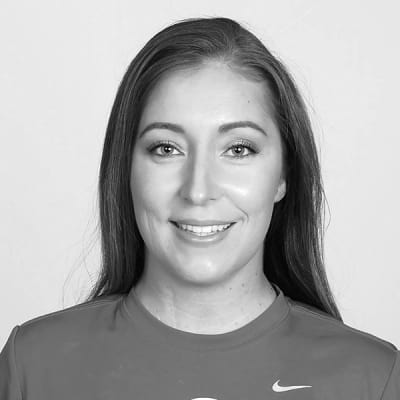 Tiffany Fisher
Phoenix, AZ
I've always believed I was born to serve, and 16 years later I still proudly wear the United States Army Uniform. Serving in the military has been such an incredible part of my life, but finding Team Red, White & Blue propelled my sense of service and provided me the opportunity to serve in other capacities. I'm so honored to be part of an organization with the heart and mission to improve veterans' lives.
There was a time when I thought I had lost the drive to serve, when I felt as though my military and personal life had turned upside-down. It was during this time that I was introduced to Team RWB and was reminded to live a life that makes those who have sacrificed theirs worthwhile. Old Glory Relay is a physical representation of that reminder and an example of how veterans and the community can come together in support. I didn't just find Team RWB; I found a greater purpose. I found a just cause. I found myself.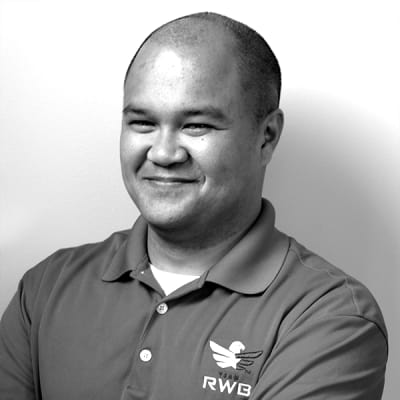 Alan Salvosa
Minneapolis, MN
The military instills the idea of selfless service and shared purpose. When I left the military, I lost that community. Thanks to Team Red, White & Blue, I am surrounded by veterans and civilians that share the purposes of enriching veterans' lives.
I served in the U.S. Army shortly after 9/11. I was deployed twice in support of Operation Iraqi Freedom in 2003 and again in 2005. I left the military in 2007, and I immediately felt I had lost that sense of purpose. I was a different person. I found it hard to look back at who I was before I joined the military and found myself struggling with the fact that I was no longer in the military community. Team RWB gave me a mission and surrounded me with veterans and civilians with a shared purpose. The team gave me a new community to be a part of; it's a community that helped me transition and makes me a better person.
John Nelson
Valencia, CA
As a civilian, I have a deep desire to connect and understand those who have served in the military and to hear their stories. Team Red, White & Blue gives me that connection. I now feel close to my fellow citizens who have served, and it has enriched my life and connected me to my community.
The first three decades of my life were pretty self-focused; I didn't do much for others. I felt pretty empty. I felt lost. I went to a conference, and the message I walked away with was "There is a lot of need in the world so do something!" I discovered Team RWB online. I loved its mission and thought it was something I could do. I signed up, decided to go for a run, and was greeted by Captain Luke Farnell. He gave me a huge smile and a hug, and that was it. I was home. I had found my tribe.
Scott Whistler
Olympia, WA
I joined the Marines in 2006 to serve my country and commit to something greater than myself. When I left active duty in 2011 and returned home to Washington, I found myself feeling isolated and alone. Volunteering with Team Red, White & Blue gave me that same feeling of belonging to something greater and allowed me to help others. Now Team RWB is my life, and my fellow Eagles are family.
The hardest part of my transition out of the military was fighting a sense of isolation. Spending day in and day out with a squad of Marines who were always with you and then going into the civilian world was really tough. I found Team RWB four years after I left the military, and at that time I had become rather unfit, especially by Marine standards. So I began going to weekly Team RWB workouts and met some awesome people who inspired me to push myself. Today, I see myself as an "opportunity creator" to provide others the same chance to get active, feel supported, and truly grow as human beings.