Celebrate the Old Glory Relay
Team Red, White & Blue (Team RWB) is a 501(c)(3) nonprofit organization founded in 2010 with the mission of enriching the lives of America's veterans by connecting them to their communities through physical and social activity. Team RWB has over We have over 135,000 members and 204 locations in communities located throughout the world. To learn more about Team RWB and how you can help, visit the link below.
---
What Is the Old Glory Relay?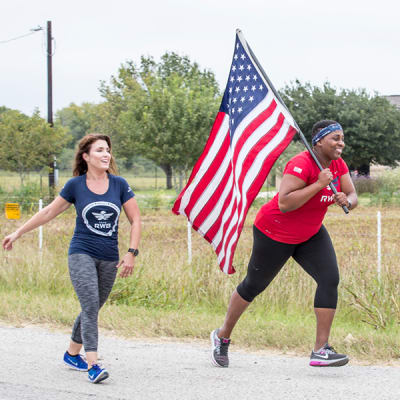 The Old Glory Relay is a 4,300-mile journey across America to honor and connect veterans while celebrating all that unites us as a nation.
As the sun rises on September 11, 2018, Team RWB will gather in Boston, Massachusetts and unfurl Old Glory for the fifth consecutive year. An epic journey will take that same flag through 24 states and 10,000 pairs of hands over 62 days, as veterans and supporters work together to bring the American flag to San Diego, California on Veterans Day. The Old Glory Relay epitomizes what Team RWB is all about – helping America's veterans find lasting fulfillment through the creation of deep bonds with other veterans and civilian supporters. The Relay is the perfect opportunity to elevate Team RWB's profile nationally, through compelling stories tied to commemorations of the 17th anniversary of 9/11 and Veterans Day.
Along the route, on September 23 from 4pm – 6pm, Westfield Annapolis will be hosting a community-wide celebration to cheer on participating runners and support Old Glory. To learn more about the Old Glory Relay and how you can participate or to donate to Team RWB's veteran-enriching programs, visit here.
---
Get Inspired - Old Glory Relay Community Events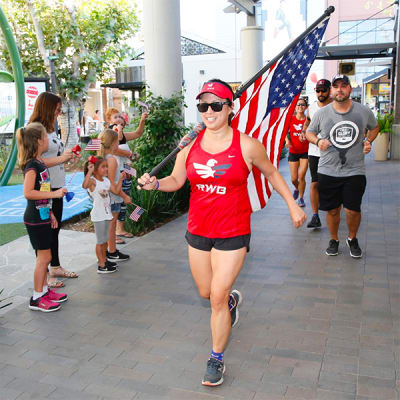 Join us in supporting our military community and the Old Glory Relay runners by participating in the Welcome Celebration starting at 4 PM!  In addition to exclusive photo opportunities with the Old Glory flag, activities will include:
Live entertainment
Family crafts and giveaways
Refreshments from your favorite Westfield Annapolis restaurants
Team RWB workout sessions
Opportunity to enter to win a $1,000 shopping spree
Exclusive gift with purchase
Westfield Annapolis, Sunday, September 23 from 4 to 6pm.