Team Red, White & Blue (Team RWB) is a 501(c)(3) nonprofit organization founded in 2010 with the mission of enriching the lives of America's veterans by connecting them to their communities through physical and social activity. Team RWB has over 127,000 members spread across 220 chapters and communities located throughout the world. To learn more about Team RWB and how you can help, visit the link below.

---
What Is the Old Glory Relay?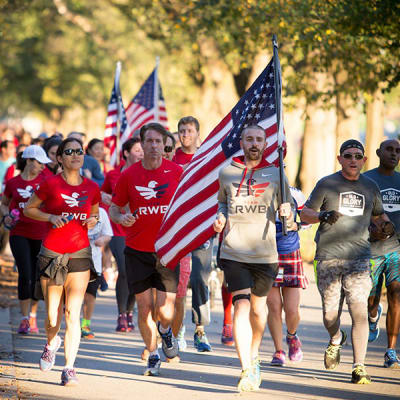 The Old Glory Relay is a one-of-a-kind experience filled with unity, patriotism, and pride as running teams transport a single American flag over 4,600 miles across the country.
Following the kickoff in Seattle, Old Glory will move south along the West Coast through the Cascade Range before crossing the Golden Gate Bridge and traveling through San Francisco. Continuing south, Old Glory will connect Team RWB Eagles and supporters in Los Angeles and San Diego before heading eastward through the desert landscapes of Arizona and New Mexico and crossing San Antonio and Houston. For the final stretch, the relay will cross the Florida Panhandle before finishing in Tampa, home of Team Red, White & Blue's National Firebase.
Along the route, Westfield Valencia, Westfield Plaza Bonita, and Westfield Brandon will be hosting events to help gather communities together in support of Old Glory. After 62 days, the Old Glory Relay will conclude on Veterans Day in Tampa, Florida. To learn more about the Old Glory Relay and how you can participate or to donate to Team RWB's veteran-enriching programs, visit the link below.
LEARN MORE
---
Read the personal stories of veterans and supporters who have participated in the Old Glory Relay.
GET INSPIRED
---
Old Glory Relay Community Events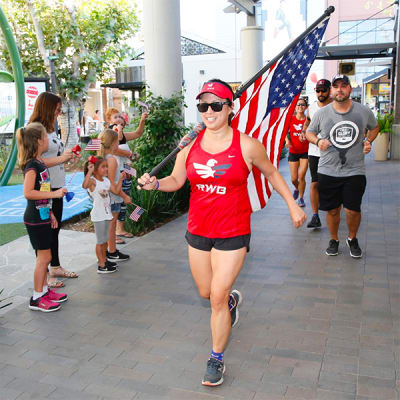 In partnership with Team Red, White & Blue, whose mission it is to enrich the lives of American veterans, Westfield will welcome runners participating in the Old Glory Relay as they arrive at the following locations.
Westfield Valencia Town Center
Thursday, September 28
5pm – 8pm
Westfield Plaza Bonita
Sunday, October 1
3pm – 7pm
Westfield Brandon
Saturday, November 11
5pm – 8pm