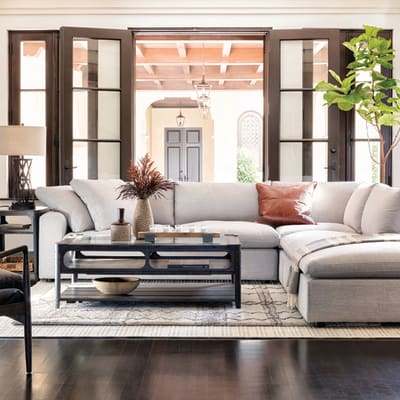 Living Spaces
Coming Soon
We are excited to announce that Living Spaces will joining the Westfield Oakridge family. Living Spaces offers a huge selection of home furniture and decor for the whole family at every day prices and even offers same day delivery. The Living Spaces Oakridge location will be their first mall location and their first store in the South Bay. Welcome, Living Spaces!
GameWorks
Opening Spring 2020
GameWorks is your entertainment destination, with the biggest selection of arcade games, prizes, 100+ esports titles, and a modern American menu.
NooBowl
Now Open (Dining court)
Fast casual Chinese restaurant focused on bringing authentic noodles, dumplings, and local delicacies to customers. Please say hi to them with a delicious cup of taro milk tea and stay to enjoy their delicious Dan Dan noodles and pork dumplings.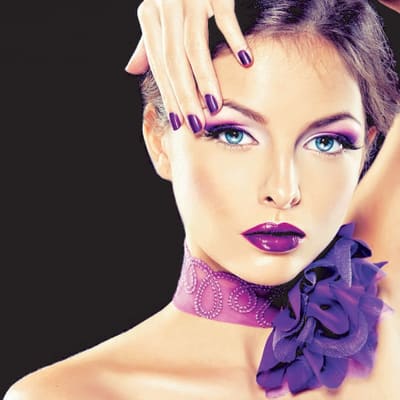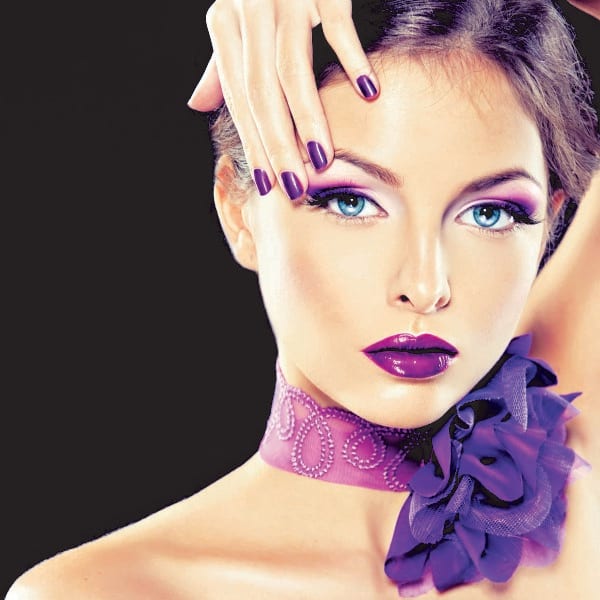 Salon L
Now Open
Salon L is a full-service beauty salon for hair, nails, and facial services for all ages. They specialize in hair coloring and styling, as well as manicures, pedicures, and waxing. Visit Salon L for the ultimate look good, feel good vibe.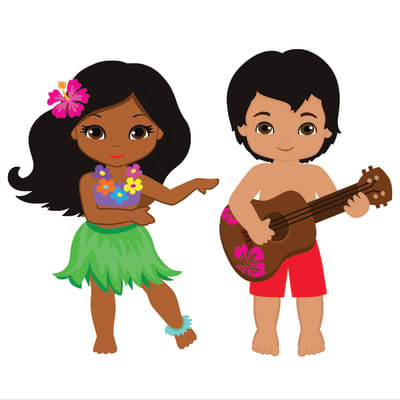 Aloha Kids Cuts
Now Open (near GameStop and Target)
Specialized in stylish children's haircuts, including baby's first haircut and children with special needs, Aloha Kids Cuts has something to offer for the whole family. Strap in your child on a styling seat shaped like a fire truck, taxi, airplane, or hot rod, and Aloha Kids Cuts will take your kid on a haircut adventure. Other services include flat/hot iron curling, up-do's, braids, non-toxic nail polish, hair products for the whole family, and birthday parties. 
ICEROLLS
Now Open (near Billy Beez)
ICEROLLS offers Thai inspired ice cream rolls. This concept was created on the streets of Thailand, serving fresh and made to order ice cream. ICEROLLS ice cream has a uniquely smooth and fun texture, with the ice cream made with your choice of fruits and toppings right in front of you within minutes. With this customization, every cup will be unique and perfectly matched with your likings. ICEROLLS sets the trend of fresh fruits, and adding your favorite candy bar will enhance your experience and give your ICEROLLS a unique texture you'll keep coming back for. Plus, each cup of customized ICEROLLS includes UNLIMITED TOPPINGS for FREE!Add various types of toppings from the ICEROLLS candy bar so that you can make your ICEROLLS totally unique. Stop by for a customized & fun experience!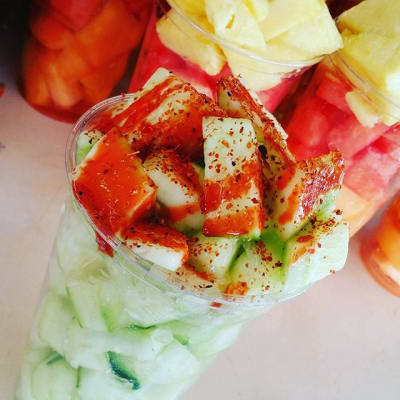 Frujuice
Now Open (near Target)
Ortega Produce started in 1979, known for being the first traditional Mexican fruit stand in San Jose and the Bay Area. Aguas frescas (Spanish "cool waters") are a combination of fruits, cereals, flowers, or seeds blended with sugar and water to make light non-alcoholic beverages. Some of the more common flavors include tamarind, hibiscus, and agua de horchata. Escamocha is a refreshing drink made out of mixed fruits, containing mango, pineapple, watermelon, cantaloupe, cucumber, and orange juice. This exotic drink originated in Guadalajara Jalisco, Mexico.
Firenza
Now Open in the Food Court
Firenza is at the forefront of the fast-casual pizza revolution. As one of the first and fastest growing fast-casual pizza franchises in the country, Firenza sets the standard by providing 'Pizza like Never Before!' Firenza Pizza starts each day by mixing the highest quality, best ingredients to make fresh dough and sauces daily. They purchase pure whole milk mozzarella, without preservatives or additives, from Grande cheese. Upon ordering a Masterpie, customers can see firsthand how the Italian dough is hand-stretched and tossed to create a classic dough, in order to preserve the rich aroma and inner crust bubbles. Each customer's Masterpie is flash-fired in a stone hearth brick-fire oven and their pizza is served sizzling fresh after just a few mouth-watering minutes.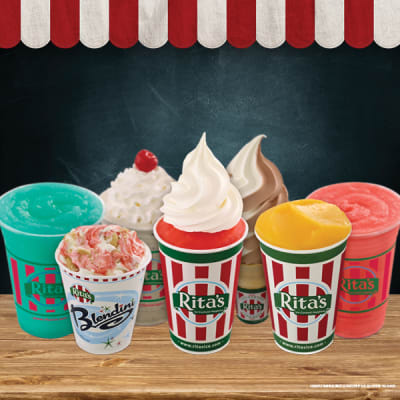 Rita's Italian Ice
Now Open (near Sanraku)
Rita's Italian Ice is the world's largest Italian Ice concept with more than 600 stores across 30 states. Rita's was founded 34 years ago, in 1984, by a former Philadelphia firefighter named Bob Tumolo. He opened the first Rita's location right outside of Philadelphia, PA (Bensalem, PA) and named the business after his wife, Rita. Rita's Italian Ice is made fresh at each store every day, making it like no other frozen treat. It's served quickly, with a smile, in a fun-filled atmosphere! In addition to its famous Italian Ice, Rita's is known for their rich, premium Frozen Custard. Their signature treats combine the best of both, Italian Ice and Frozen Custard, to create a layered Gelati, blended Misto® Shake, or a Blendini® which mixes Ice, Custard and a delicious topping to create a perfectly personalized treat. Other cool treats include Sundaes, Milkshakes, and Sugar-Free Italian Ice.
Lovisa
Now Open (near M.A.C. Cosmetics)
Hailing from Australia, Lovisa is driven by their passion for the perfect accessory. Their trend-forecasting departments worldwide take inspiration from runways and current street style to provide the latest trends in fashion accessories.The first Lovisa store opened in Australia in 2010, and since then they have been established as an industry leader, with over 340 stores across 15 countries, including the US, South Africa, and UK.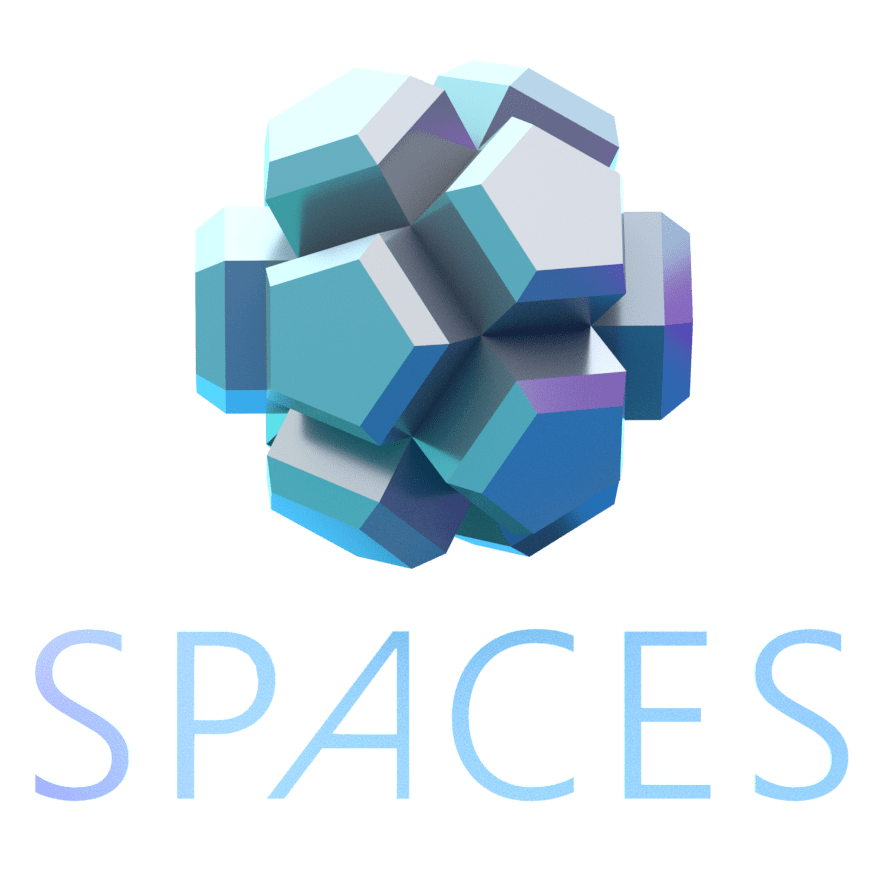 SPACES at CENTURY 20 THEATRES
Now Open (inside Century 20 Theatres)
Spaces is the most immersive multiplayer interactive free roam experience. Play with up to 4 of your friends in this extended virtual reality experience that features face scanning, haptics, physical weapons and props, full body hand and foot tracking. You can even find leaderboards and real time video playback of your experience!
Book Your Spot