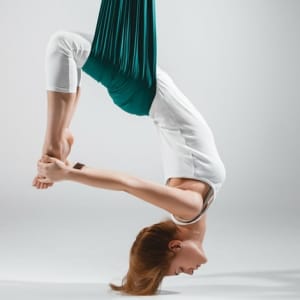 | | | |
| --- | --- | --- |
| Day | Date | Time |
| Saturday | Jun 2 | – |
| Saturday | Jun 9 | – |
| Saturday | Jun 16 | – |
| Saturday | Jun 23 | – |
Stretch your way into the weekend with Yoga and Brunch! MoonChild Yoga and You Me Trapeze and will be joining us on Saturday for Children's Yoga and trapeze yoga sessions in our programming space at 9:45AM and 11:00AM. Enjoy some brunch afterwards with our participating Garden State Public Market vendors and some mimosas, sangria and frosé (YUP THAT'S HAPPENING) at the bar.
-MoonChild Yoga & Mindfulness is a children's yoga program based on the teachings of Little Flower Yoga & Mindfulness. We connect, breathe, move, focus, relax!
-BodyART Yoga is an intense, holistic, functional, whole body, transformative workout that combines strength, flexibility, cardio and breath work. It i based on the Eastern principles of Yin and Yang and the 5 elements.
-Trapeze is a workout that balances stretching and strengthening postures to help alleviate back and joint pain through inversions and releasing weight bearing limits. Class is one hour duration, the movements/variations are designed to increase upper body and core strength.
Everyone is encouraged to meet themselves where they are. Absolutely no yoga experience is necessary, only an open mind and open heart. Suggested not to eat 90 minutes prior to class, bring a yoga mat and a bottle of water.Come as YOU are.
Book Your Spot Here For MoonChild Yoga
May 5th, May 12th, May 19th, June 2nd, June 16th and June 30th
Book Your Spot Here for Trapeze Yoga
May 5th, May 12th, May 19th, June 2nd, June 16th and June 30th
Book Your Spot Here for bodyART Yoga
April 28th
chat with concierge