Personal Stylist Candace Kristin
Westfield Garden State Plaza Stylist, Candace Kristin's Top Picks
Say it isn't so: September is only a month away, which means the kids will be heading back to school. The start of the academic year requires the perfect first-day outfit for all those social media posts, as well as a fresh seasonal wardrobe—since chances are your brood grew an inch or two. For many of you, this time of year is daunting and stressful. This is where I can come in—whether it's to provide you with some back-to-school ideas (see below) or, better yet, accompany you on a shopping excursion. Trust me, I get it: I'll be in the same boat selecting the perfect fall duds for my little dude.
Below, check out my top curated must-haves to keep your youngsters on trend.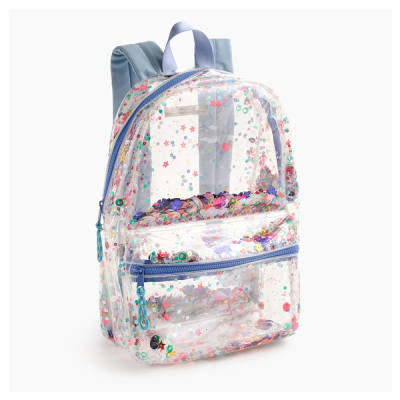 Back-to-school season is synonymous with backpacks. After all, the vessel is just as important as the books inside. Both the transparent and sparkle elements are on-point—making this bag as fun as it is useful.
J.Crew Clear Sequin Backpack, $79.50, available at J.Crew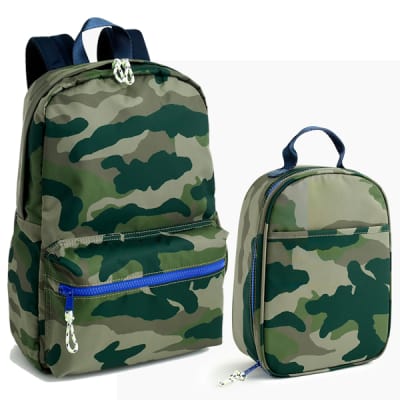 Young lads can look just as stylish with their own packs. (Bonus points if you can get the lunch box to match!) This version is versatile enough for both school and weekend sleepovers.
J.Crew Kids' Camo-Print Backpack, $49.50, and Kids' Camo-Print Lunch Box $29.50, available at J.Crew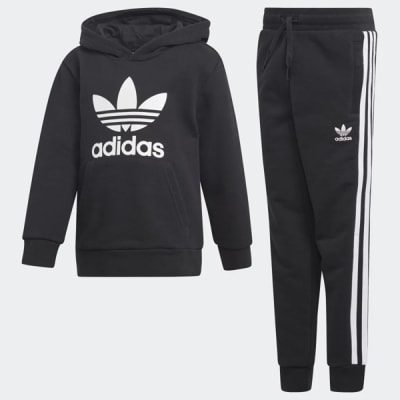 Athleisure dominated adult fashion for the last several years, and now it's taking over the mini-me crowd as well. Trendy kids will be sporting athletic gear in and out of gym class. The '80s are back, so pick up a retro Adidas hoodie set in black and pink, which is ideal for mixing and matching.
Adidas Originals Kids Unisex Trefoil Hoodie Set, $70, available at Adidas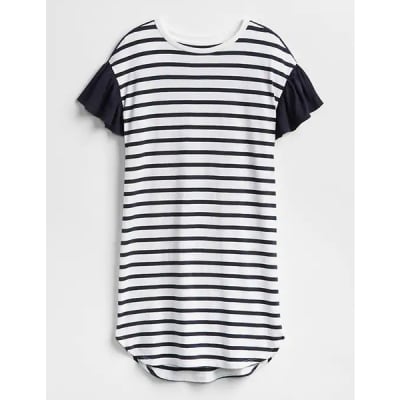 Another trend that has trickled down from grown-ups? Stripes. The youthful, fresh print is represented in everything from pants to sweaters, dresses, and shirts. This T-shirt dress is perfect for warm September days and transitions easily for colder months with the addition of leggings and boots.
Gap Stripe Flutter T-Shirt Dress, $24.99, available at Gap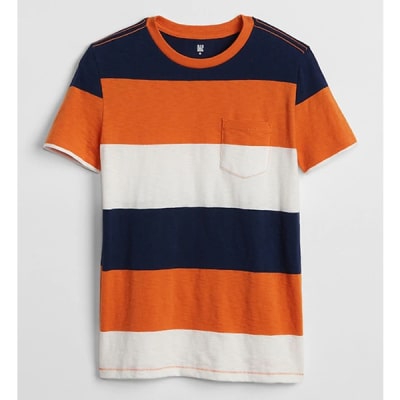 Style tip: During winter, get extra mileage on boys' clothes by layering a solid long-sleeve shirt underneath a summery striped T-shirt .
Gap Stripe Pocket T-Shirt, $12, available at Gap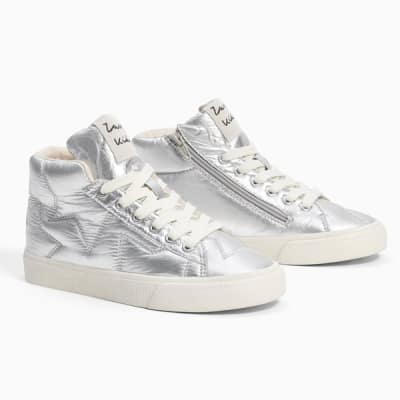 Regardless of their grade, every child looks forward to selecting a fresh pair of kicks in September. Look for a pair that's comfortable enough for running around in the school yard but easy to slip on and off to streamline hectic mornings.
Metallic is on-trend for girls. For a subtle introduction, try it on sneakers.
Zara Metallic Padded High-Top Sneakers, $39.90, available at Zara
When it comes to boys' footwear, it's sneakers all day long. The style's become a basketball court and fashion staple, so picking the perfect pair can be daunting as there are so many to choose from.  In my opinion, you can't go wrong selecting a style cosigned by a star basketball player.
Jordan Retro 1, $120, available at Foot Locker
Safe travels and enjoy your summer holiday. Bon voyage!
All the best, CK