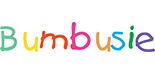 BUMBUSIE
Open today
From 9:00 AM to 9:00 PM

510 683 509
Bumbusie - multimedia shopping trolleys for children made by the Polish company AnGoland.
When a child gets inside, he or she has a lot of functions and opportunities to play, while parents can take care of their shopping. They are not only entertaining, but also educational. We diversify the time of shopping for the children, entertain them with fun and teach them something new at the same time.
The rental is open during the Centre's opening hours.
Opening Hours
Monday

· From 9:00 AM to 9:00 PM


Tuesday

· From 9:00 AM to 9:00 PM


Wednesday

· From 9:00 AM to 9:00 PM


Thursday

· From 9:00 AM to 9:00 PM


Friday

· From 9:00 AM to 9:00 PM


Saturday

· From 9:00 AM to 9:00 PM


Sunday

· From 9:00 AM to 9:00 PM