New!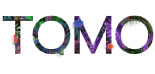 TOMO
Open today
From 10:00 AM to 8:00 PM

TOMO is het nieuwe warenhuis met een missie, waar stijlvolle, duurzame producten en circulaire diensten samenkomen. Ruim 80 prachtige mode, beauty en lifestyle merken in combinatie met persoonlijke service en circulaire diensten - verspreid over bijna 1000m2 winkeloppervlakte. Denk aan Re-Sell (in samenwerking met The Next Closet), Rent (mooie avondkleding), Repair, Recycle en Refill.
TOMO maakt duurzame retail de nieuwe norm.
Opening Hours
Monday

· From 11:00 AM to 8:00 PM


Tuesday

· From 10:00 AM to 8:00 PM


Wednesday

· From 10:00 AM to 8:00 PM


Thursday

· From 10:00 AM to 8:00 PM


Friday

· From 10:00 AM to 8:00 PM


Saturday

· From 10:00 AM to 8:00 PM


Sunday

· From 12:00 PM to 6:00 PM