Extra drukte verwacht
Wij verwachten de komende dagen extra drukte. Check voor je vertrek het verkeer en kom anders met het openbaar vervoer! 
Shoppen op 2e Pinksterdag?
Reserveer jouw gratis plek op de P+R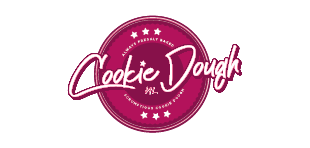 Cookie Dough
Open today
From 10:00 AM to 8:00 PM

You've probably seen it come by on Instagram and TikTok. Warm, freshly baked Cookie Dough from New York City. Red Velvet cookie dough heated to the perfect temperature in a fan oven. Coated in molten Belgian Callebaut chocolate, with a scattering of your favourite toppings, fresh whipped cream and a spoon. Hmm. CookieDough has been at summer festivals, Christmas markets, beach clubs and in shopping malls abroad for more than 10 years, and now they're finally coming to Westfield Mall Of The Netherlands. Find us between C&A and Paagman.
Opening Hours
Monday

· From 10:00 AM to 8:00 PM


Tuesday

· From 10:00 AM to 8:00 PM


Wednesday

· From 10:00 AM to 8:00 PM


Thursday

· From 10:00 AM to 8:00 PM


Friday

· From 10:00 AM to 8:00 PM


Saturday

· From 10:00 AM to 8:00 PM


Sunday

· From 10:00 AM to 8:00 PM