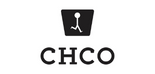 CHOCOLATE COMPANY
Open today
From 12:00 PM to 6:00 PM

+31 70 2195 318
CHCO Cafe Mall of The Netherlands
We have now opened a chocolate kiosk in the largest indoor shopping centre in the Netherlands - Westfield Mall of the Netherlands - in Leidschendam.
Our Chocolistas are ready for you day in, day out, eager to serve you breakfast, lunch, delicious coffee, refreshing cold drinks, cake and, of course, the very best chocolate!
Sit back and relax on our patio and tuck into delicious treats before or after a day out shopping - or take a break and unwind!
We serve a wide range of coffee drinks with regular milk and milk substitutes, including oat milk, almond milk, soy milk and coconut milk. If you're in the mood for something adventurous and sustainable, why not give our vegan and vegetarian treats a try!
See you soon!
Opening Hours
Monday

· From 11:00 AM to 8:00 PM


Tuesday

· From 10:00 AM to 8:00 PM


Wednesday

· From 10:00 AM to 8:00 PM


Thursday

· From 10:00 AM to 8:00 PM


Friday

· From 10:00 AM to 8:00 PM


Saturday

· From 10:00 AM to 8:00 PM


Sunday

· From 12:00 PM to 6:00 PM