Extra drukte verwacht
Wij verwachten de komende dagen extra drukte. Check voor je vertrek het verkeer en kom anders met het openbaar vervoer! 
Shoppen op 2e Pinksterdag?
Reserveer jouw gratis plek op de P+R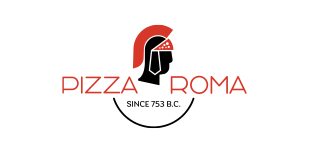 Pizza Roma
Open today
From 10:00 AM to 8:00 PM

Pizza: it conveys the true essence of Italy. Pizza Roma is a traditional Roman pizzeria: simple, beautiful and delicious. The Pizza Romana: it's as unique and recognisable as the Colosseum. That's partly because it's prepared, proofed and baked differently than other pizzas. It's also one of the symbols of iconic Italian street food, a tradition inherent in Pizza Roma's values.
Opening Hours
Monday

· From 10:00 AM to 8:00 PM


Tuesday

· From 10:00 AM to 8:00 PM


Wednesday

· From 10:00 AM to 8:00 PM


Thursday

· From 10:00 AM to 8:00 PM


Friday

· From 10:00 AM to 8:00 PM


Saturday

· From 10:00 AM to 8:00 PM


Sunday

· From 10:00 AM to 8:00 PM