OUVERTURE EXCEPTIONNELLE LE LUNDI 29 MAI
Votre centre de shopping est exceptionnellement ouvert le lundi 29 mai de 10h à 20h.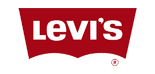 LEVI'S
Open today
From 10:00 AM to 8:00 PM

01 47 78 73 96
LEVIS is the brand for denim lovers. LEVIS is authentic, fashionable and inventive, for men and women, always with attention to detail and respect for fabrics. Although the brand's best-seller remains the Levis 501©, you'll also discover other jeans, sweats and T-shirts at the LEVIS boutique of your shopping centre.
Opening Hours
Monday

· From 10:00 AM to 8:00 PM


Tuesday

· From 10:00 AM to 8:30 PM


Wednesday

· From 10:00 AM to 8:30 PM


Thursday

· From 10:00 AM to 8:30 PM


Friday

· From 10:00 AM to 8:30 PM


Saturday

· From 10:00 AM to 8:30 PM


Sunday

· From 10:00 AM to 8:00 PM