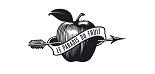 LE PARADIS DU FRUIT
Open today
From 10:00 AM to 11:00 PM

01 74 25 76 19
Paradis du Fruit : freshness throughout the year
Paradis du Fruit at Aéroville is a unique combination of a restaurant, juice bar and ice cream parlour where one can find fresh and natural ingredients throughout the year in an appetizing and constantly evolving menu.

Enjoy dishes that are full of exotic flavours: our famous salads such as the Mediterranean-inspired Fetavie salad or the Red Sea salad which will take you to the high seas on the first mouthful, our selection of copious open sandwiches, our stews, our platters with a choice of items... or come and relax with a cocktail or fruit juice prepared before your eyes at the juice bar.
Sweet-tooths will also be in 7th heaven: frozen yogurt made with fresh fruit from Yo'Lita or the monumental Paradise Island fruit salad with red berry coulis, delicious whipped cream and scoops of silky smooth ice cream...Any foodie would be satisfied.

Paradis du Fruit, a place for balance and well-being par excellence

Whether it is through its atmosphere or its food, Paradis du Fruit at Aéroville is particularly devoted to your well-being. This refined and modern setting uses luminotherapy to create a relaxing and soothing atmosphere that will ensure you have a pleasant time. Our recipes are conceived from quality ingredients that receive the benefit of all our culinary expertise.

Let yourself be transported to another place where everything is fresh, natural, tasty and harmonious.
Opening Hours
Monday

· From 10:00 AM to 11:00 PM


Tuesday

· From 10:00 AM to 11:00 PM


Wednesday

· From 10:00 AM to 11:00 PM


Thursday

· From 10:00 AM to 11:00 PM


Friday

· From 10:00 AM to 11:00 PM


Saturday

· From 10:00 AM to 11:00 PM


Sunday

· From 10:00 AM to 11:00 PM