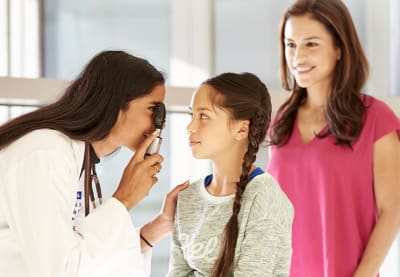 UCLA Health
Coming Soon
For more than half a century, UCLA Health has provided the best in healthcare and the latest in medical technology to the people of Los Angeles and throughout the world. Consistently ranked as one of the top five hospitals in the nation, UCLA Health is at the cutting edge of biomedical research, and their doctors and scientists are leaders in performing pioneering work across an astounding range of disciplines, from organ transplantation and cardiac surgery to neurosurgery and cancer treatment, and bringing the latest discoveries to virtually every field of medicine.
HONEYMEE
Coming Soon
Here at Honeymee, we're passionate and committed to serving soft, creamy ice cream drizzled with quality honey to brighten up your day. Our fresh, California milk is from a family-owned, kosher certified dairy factory and we don't add any artificial colors or flavors to our ice cream. We have dedicated countless hours into testing various ingredients to create the perfect milk ice cream. What you'll get is the authentic taste of good ol' milk and that's what we call True Milk!
Miniso
Coming Soon
MINISO is a Japan-based, designer brand that places value on their quality, simplistic design, and low price. The global brand operates in over 40 countries, and has over 1,800 stores across the globe. Following their fast-fashion style, the company also launches new products every week - keeping up with trends. Miniso uniquely combines fashion and simplistic lifestyle to give quality products at affordable price.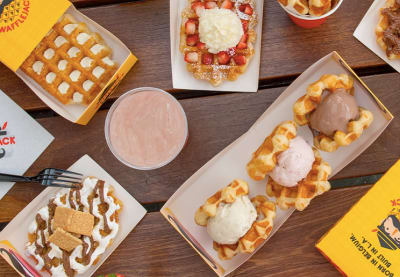 Wafflejack
Coming Soon
Wafflejack specializes in authentic Belgian-style waffles served with a variety of toppings ranging from fresh fruit, ice cream, homemade whipped cream and even some savory options! 
LOHO Love & Hope
Now Open!
Meet your favorite characters at best characters collection shop LOHO Love & Hope. LOHO brings to you a variety of characters items from Television, Movies, Games and Manga Animation, including Fashion and Household accessories, Stationery, Bags, Collectible Toys and much more!
Kamana Beauty
Now Open!
We specialize in eyebrow threading, facial and henna tattoo, bringing back the young glow that everyone craves.