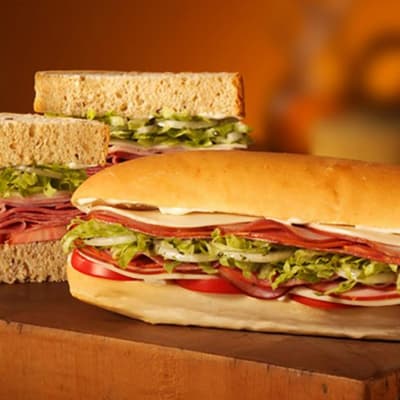 JIMMY JOHN'S
Now Open!
We slice our all-natural meats and fresh veggies in-house every day. Our fresh-baked bread is made right here where you can see it, and our house-made tuna salad is fresh every day. The flavor of a ripe tomato, crisp shredded lettuce, combined with fresh-baked bread, fresh-sliced meat and real Hellmann's® mayo - that's when the magic happens. Made with love every single day since 1983. That's Jimmy Fresh! Order online www.jimmyjohns.com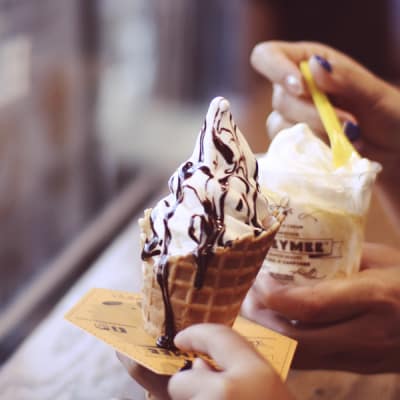 Honeymee
Now Open!
Here at Honeymee, we're passionate and committed to serving soft, creamy ice cream drizzled with quality honey to brighten up your day. Our fresh, California milk is from a family-owned, kosher certified dairy factory and we don't add any artificial colors or flavors to our ice cream. We have dedicated countless hours into testing various ingredients to create the perfect milk ice cream. What you'll get is the authentic taste of good ol' milk and that's what we call True Milk!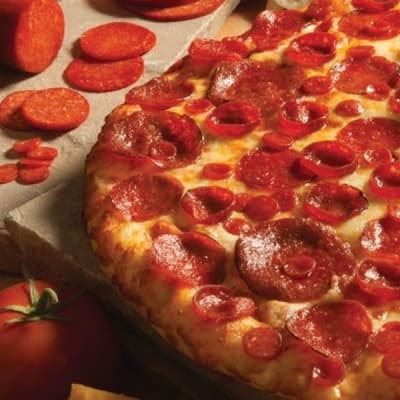 Round Table Pizza
Now Open!
At Round Table, we've enjoyed a heritage of creating high quality, innovative pizzas for over 57 years. From our founder Bill Larson's first little Round Table Pizza Parlor in Menlo Park, California in 1959 to 450 thriving restaurants today, Round Table has always stood for freshness, innovation and craveable flavors in everything we serve. Grab a slice at our newest location.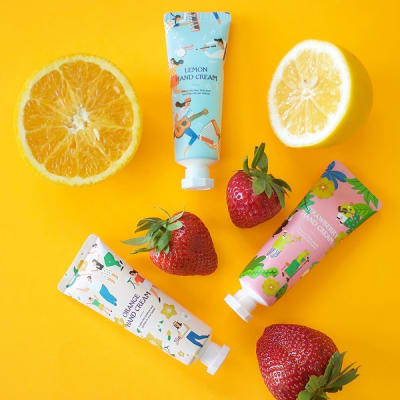 Miniso
Now Open!
MINISO is a Japan-based, designer brand that places value on their quality, simplistic design, and low price. The global brand operates in over 40 countries, and has over 1,800 stores across the globe. Following their fast-fashion style, the company also launches new products every week - keeping up with trends. Miniso uniquely combines fashion and simplistic lifestyle to give quality products at affordable price.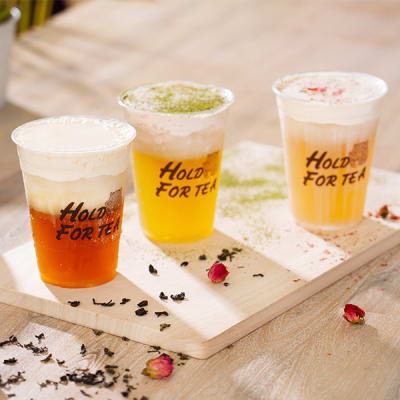 Hold For Tea
Now Open!
HOLD FOR TEA is excited to be the first "Cheese-top Tea", the most famous tea drink today, at Westfield Culver City. Hold For Tea is a new home to those on-the-go looking for a quick beverage, light snack, and a casual place to meet with families and friends. Each cup of tea is made with high quality natural ingredients without any tea powders or unhealthy fragrances. They hope to provide the best and innovative drink options for customers.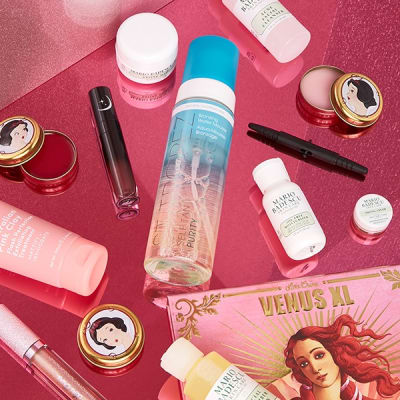 Riley Rose
Now Open!
Riley Rose is a beauty and lifestyle universe, offering a curated selection of new and cult beauty brands, and the latest in home décor and accessories.
Street Churros
Now Open!
Street Churros has been experiencing rapid growth since their opening in 2014 in South Korea and is continually spreading worldwide (North America, Malaysia, Taiwan, Indonesia, China, and Thailand.) Handcrafting freshly right on the spot with carefully selected ingredients, Street Churros is proud to present the best churro in the world. With a firm belief that a great tasting churro can spread happiness, they place upon themselves the mission to spread this happiness with compassion and enthusiasm to each and everyone of our customers.
Now, Street Churros is starting another journey in Westfield Culver City! They will continue to serve their original signature churros and more. The menus will be enough for you to love.    
Remember! Churros are happiness!
UNice
Now Open!
UNice, they're passionate about hairs. Since 1999, they have been on a mission to deliver the most authentic premium human hair extensions to people all around the world. Their attention to detail and process ensures every product delivers immediate and lasting benefits. Hair rituals have been passed down through generations, it reflects who they are.  It can speak to where they come from as much as language, it celebrates their individuality that brings out the uniqueness in each one of them. 100% virgin human hair extension.