BUBBLEOLOGY
NOW OPEN
Bubbleology bubble tea is a flavored fruit and milk tea with a freshly brewed red, white or green tea base. Served hot or cold, the teas are rich in antioxidants and filled with chewy, natural tapioca balls, which are also called "pearls" or "boba." Bubbleology offers a selection of 12 milk teas and 10 fruit teas that are specially crafted by trained Bubbleologists. Milk tea options include matcha, almond, coconut, mocha, vanilla, papaya and more, and fruit teas include mango, white peach, strawberry, ginger, kiwi and more. Customers can also create their own flavor combinations for a tasty personalized brew, including soy milk options.
Bubbleology is located near the food court.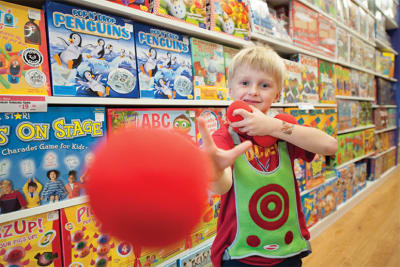 LEARNING EXPRESS
NOW OPEN
Learning Express Toys provides carefully selected toys, designed to pique a child's curiosity in a friendly, hands-on atmosphere where kids are encouraged to test out toys and their skills. We offer the best in educational toys & customer service including free gift wrapping and fun events!
Learning Express is located near Macy's.
POP UP AT THE PARK
NOW OPEN ON WEEKENDS
Pop Up at the Park features new local artisans and every weekend. Each weekend holds a new treasure, from flowers to handmade soaps.
Pop up at the Park is located in center court near the carousel.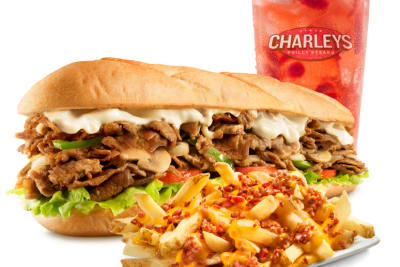 CHARLEY'S PHILLY SUBS
NOW OPEN
They've been perfecting their craft for over 25 years. So trust them, they know a thing or two about giving you the best Philly Steaks on the planet. In fact, every Philly Steak we serve is made with 100% USDA Choice Steak, 100% All-White Meat Chicken Breast & Fresh Deli Meats. Guaranteed. You'll never find a microwave in our stores--because each Philly Steak is grilled fresh, right when you order it. So when you're at Charleys, you simply can't go wrong.
Charley's Philly Subs is located in the food court.
CAFE BARBERA
NOW OPEN
Café Barbera 'The Italian Coffee House' is the expression of over 145 years of coffee perfection and passion from six generations of coffee roasters. Café Barbera is a unique concept meeting customer demands for a fresher, tastier and healthier menu next to premium-grade coffees.
Cafe Barbera located near the Food Court.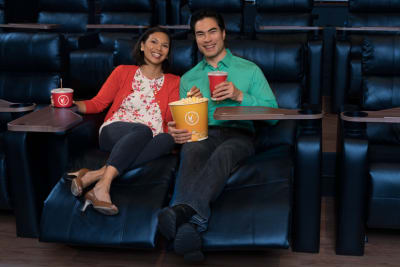 REGAL CINEMAS
NEW REGAL CINEMAS KING SIZE RECLINERS
Kick back and enjoy Regal King Size Recliners at Westfield Citrus Park These luxurious recliners are cozy, comfortable and spacious, adjustable to multiple positions and include padded footrests. Regal guests can rest and relax in these movie theatre recliners, becoming further immersed in the movie while experiencing this luxury environment.
Enjoy a movie at Regal Cinemas located near the food court. 
WORLD OF JEWELS
NOW OPEN
World of Jewels is one of the premier sources for Jewelry in Tampa and the surrounding vicinity. From engagement rings to diamonds, fine jewelry, men's jewelry, 10K and 14K gold and hip-hop jewelry, with a wide selection of gold chains and pendants, we have jewelry to fit your every need!
We also offer on-spot jewelry repair on all-types of jewelry performed by an expert technician and the highest quality custom jewelry made to your specifications.
World of Jewels is located JCPenney.