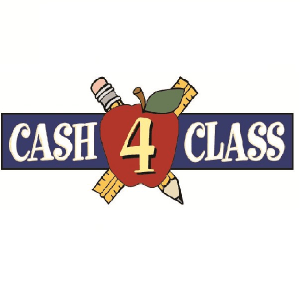 Cash4Class School Rewards Program
–
Cash4Class School Rewards Program
EVERY participating school is guaranteed to receive $300 to $5,000.
Cash4Class is…
A school rewards program that encourages local families and friends to show their school spirit by shopping, dining & enjoying services and entertainment options at Westfield Citrus Park. Each purchase made during the promotional period earns "points" and ultimately cash prizes for the school of their choice. Schools currently participating are as follows:
Alonso High School
Bellamy Elementary
Bryant Elementary
Corbett Preparatory School of IDS
Davidsen Middle School
Deer Park Elementary
Essrig Elementary
Hillsborough High School
Hillsdale Christian Academy
Imagine School Land O Lakes
Incarnation Catholic School
Oakstead Elementary
Sickles High School
Steinbrenner High School
Trinity Oaks Elementary
Westchase Elementary
Here's how it works…
Between August 1, 2017 and April 30, 2018, each dollar that a customer spends at Westfield Citrus Park can be turned into points for the school of their choice. Teachers, parents and friends can simply submit receipts online at http://www.shopandlog.com/WestfieldFL, 24/7, from their shopping, dining, service or entertainment purchases at Westfield Citrus Park. Your school earns at least five points for each dollar spent. Bonus points are offered throughout the program for added incentive.
Prize Schedule
Based on total accumulated points earned between August 1, 2017 and April 30, 2018, each school will receive a Westfield Gift Card, based on the following schedule:
1st Place: $5,000
2nd Place: $4,000
3rd Place: $2,500
4th Place: $1,500
5th Place: $1,000
6th-10th: $500 each
11th-15th: $400 each
16th-20th: $300 each
Earn an additional $250 gift card
The school with the most receipts logged each month will receive a $250 bonus prize! Based on the most dollars logged each calendar month (August through April), limit one $250 bonus prize per school.