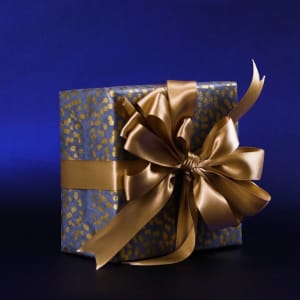 Santa's Post Office & Gift Wrap at Westfield Century City
–
| | | |
| --- | --- | --- |
| Day | Date | Time |
| Monday | Dec 9 | – |
| Tuesday | Dec 10 | – |
| Wednesday | Dec 11 | – |
| Thursday | Dec 12 | – |
| Friday | Dec 13 | – |
| Saturday | Dec 14 | – |
| Sunday | Dec 15 | – |
| Monday | Dec 16 | – |
| Tuesday | Dec 17 | – |
| Wednesday | Dec 18 | – |
| Thursday | Dec 19 | – |
| Friday | Dec 20 | – |
| Saturday | Dec 21 | – |
| Sunday | Dec 22 | – |
| Monday | Dec 23 | – |
| Tuesday | Dec 24 | – |
Ask the Village Post Man or visit Santa's Post Office for a postcard to write your personal holiday message to St. Nick. Drop your postcard in the mailbox at Santa's Post Office and you might even receive something special in the New Year.
Visit Santa's Post Office & Gift Wrap in The Market to get your holiday packages wrapped by the experts from Papyrus. A variety of wrapping paper and ribbon options are available. Consult your Papyrus gift wrap team to get custom pricing on large or uniquely shaped gifts!
Small boxes are $5.95
Medium boxes are $9.95
*Gifts available January 2, 2020–January 31, 2020. While supplies last.
chat with concierge