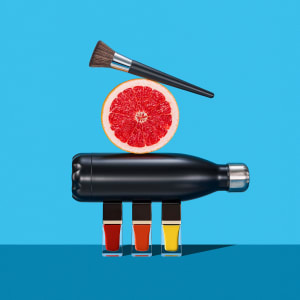 Join Westfield Century City and Beverly Hills studio, The BOD by Kym for a monthly Sunday morning dance class as you kick start your day with a fun cardio workout.
Join The BOD by Kym instructor, BP Major for an energetic Disco BOD class on Sunday, May 20th from 10:00am-11:00am at The Terrace (Level 2 outside of Tocaya Organica). Bring a friend and reserve your spot by registering on Eventbrite. Please arrive at least 15 minutes prior to the class and wear comfortable athletic attire and shoes and bring water and a towel. Plus, attendees will receive a complimentary yogurt and fresh fruit bowl before 12:00pm when they mention The BOD by Kym at Saint Marc following the class.
About Disco BOD:
A throw-back to the classic Disco days of Saturday Night Fever and Studio 54! Get ready to sweat and hustle with a mix of Disco moves and dance fitness choreography. This class is 30 mins of nonstop Disco dance cardio followed by a high-energy dance routine set to a different 70's hits.
About BP Major:
BP Major is a dancer, music artist, performer, and an actor. BP started his career at the age of 9 in Australia and since then, has worked with artists such as Kylie Minogue, Hugh Jackman, Marcia Hines, Cate Blanchett, and Nicole Kidman. His career spans over 3 decades and he has starred on the stage and on film in addition to being a multi-award winning EDM artist. His past performances include the Closing Ceremony of the 2000 Olympic Games with Kylie Minogue and the Opening of Fox Studios Australia. Most recently, BP starred in a David Bowie Rock Opera called Hunky Dory, as well as in the hit play, "A Big Gay Wedding" at Crown City Theatre in North Hollywood.