#ARTSOCIETYBROWARD
A "local" art hub where ARTrepreneurs are celebrated!
Partnering with ArtServe, Inc., Westfield Broward has created a 3-month rotating art gallery called "The Art Society at Westfield Broward" dedicated to exhibiting and selling the work of local artists commission-free!  In celebration of the changing art gallery, the Art Society will also host a series of cultural performances, live painting demonstrations, and art workshops in the common area with artists. The Art Society at Westfield Broward serves one of the most diverse populations in Broward County, where a multitude of cultures converge, creating an energetic atmosphere and a solid sense of community. With its new upgrades, merchandise mix, amenities, theater and sit-down restaurants the NEW Westfield Broward is creating a venue where all your senses can be fully engaged.
---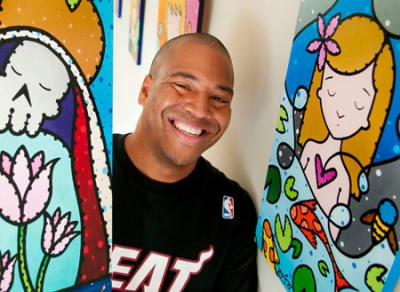 FEATURED ARTIST
ED KING "My pop art collection features bright, upbeat work. But my art also reflects the world we live in, often taking a darker, more visceral tone." – Ed King
Award-winning neo-pop artist Ed King creates fun, inspiring artwork for clients around the world. His use of vibrant colors, black outlines, and signature stitching has won the hearts of people everywhere. A force in the South Florida art scene he won "Best in Show" at the "Carnaval on the Mile Art Festival" in 2016. He was featured as one of the top creative minds in South Florida by SoFi Magazine and named one of the top six pop artists in Miami.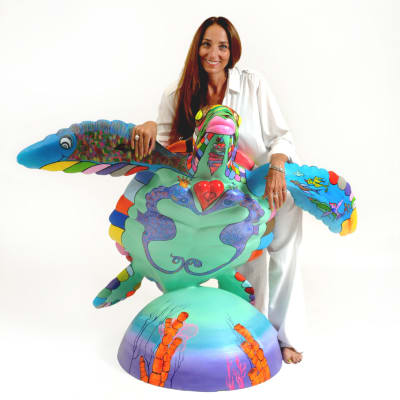 JACKLYN LAFLAMME Jacklyn creates canvases that are rich with kaleidoscopic, rhythmically pulsating color and movement, shimmering with wit and sophisticated cosmopolitan awareness. Her work is populated with cultural icons that chart emotional challenges, conundrums, and achievements of modern life. An obsession with form, color and minute detail swirling through storylines drives her lively acrylic on canvas paintings. The result: work that offers endless interpretive possibilities. A strong narrative element in her paintings prompts collectors to talk about "taking a vacation" within one of her paintings or "going to the movies" within a work.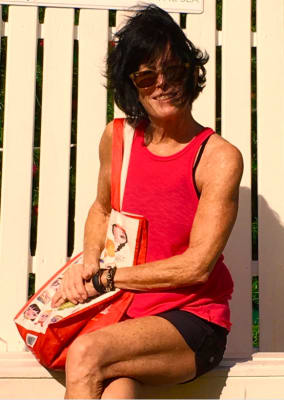 PAM MASCHAL Pam Maschal is a Broward based artist that finds inspiration from nature.  She is a member of several local art guilds and enjoys working with collage and mixed media.  The artist explains, " My designs combine my love of urban environments with my relocation to south Florida…surrounded by Palm trees.  With the interiors of old industrial factories in mind, I create "urban palms" in a mixed media format using scrap paper and acrylic paint."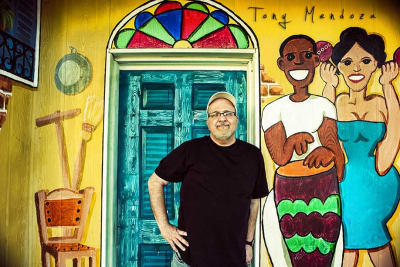 TONY MENDOZA Cuban-American artist Tony Mendoza's style is Primitive Expressionist and "Caricaturista," a type of art that is whimsical in nature. Known for colorful, larger-than-life murals that have become Miami landmarks, his tropical-themed murals have been used as a backdrop for TV and print advertising, including a popular television advertisement for the Ford Motor Company. Thousands of tourists have taken photographs in front of one of Mendoza's many murals in Miami. Mendoza has also exhibited widely galleries and shows throughout Florida, and his artwork has been featured in the Miami Herald, Miami New Times, Cigar Snob Magazine, Vanidades, Cigar City Magazine, and Selecta Magazine. Mendoza is the winner of the "2007 Arte de América Hispana Competition.
---
GET FEATURED!
If you're a artist or performer and would like to participate in our next Art Society series,
please contact ArtServe, Inc. at Colettem@artserve.org
---
---