WHO WE ARE
The Gallery at Westfield Broward is an art gallery dedicated to exhibiting and selling the work of local artists Commission-Free.
The Gallery at Westfield Broward serves one of the most diverse populations in Broward County, where a multitude of cultures converge, creating an energetic atmosphere and a solid sense of community. With its new upgrades, merchandise mix, amenities, theater and sit-down restaurants the NEW Westfield Broward is creating a venue where all your senses can be fully engaged.
MISSION STATEMENT
The Gallery at Westfield Broward exists to provide a venue for local art to be exhibited and sold Commission-Free and improving the quality of life for individual residents of and visitors to the City of Plantation, by facilitating communal engagements with local artists and the creations.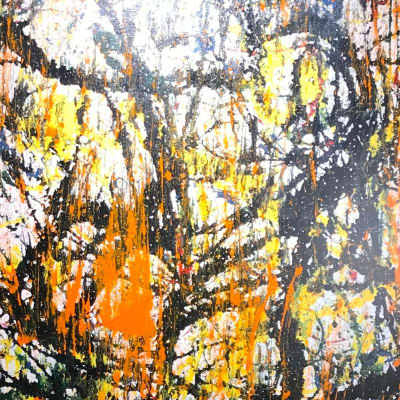 FEATURED ARTIST: AMIR BAKAL
Amir Bakal's painting approach depends on the surface he is working with, though in everything he does, he remains an abstract expressionist.
The process of making art is what motivates and inspires Bakal to create. He believes in action and learning by doing. To him art is more about the mystery, the unknown and the application than the thought process.  Bakal creates spaces and environments of his feelings at the present time and allows the paint to have a dialogue with him during this time. Concept and Composition follow the flow of the process.  Experience, history, movement and space all play a major role in the thought process.
Color evokes a feeling, it is key to the composition as too much of it affects it one way, too little another. The key is to being able to join the Concept, Composition and Communication into one, color will figure itself out.
Communication is as important as color, composition and content. There is always something familiar yet also unique to the eye of the viewer. The non-verbal dialogue between the viewer and the painting has always been an interest of the artist's, who takes great joy in observing the reactions from the viewer.
Contact Info:  greenbanditx@yahoo.com
 (239) 898-3990