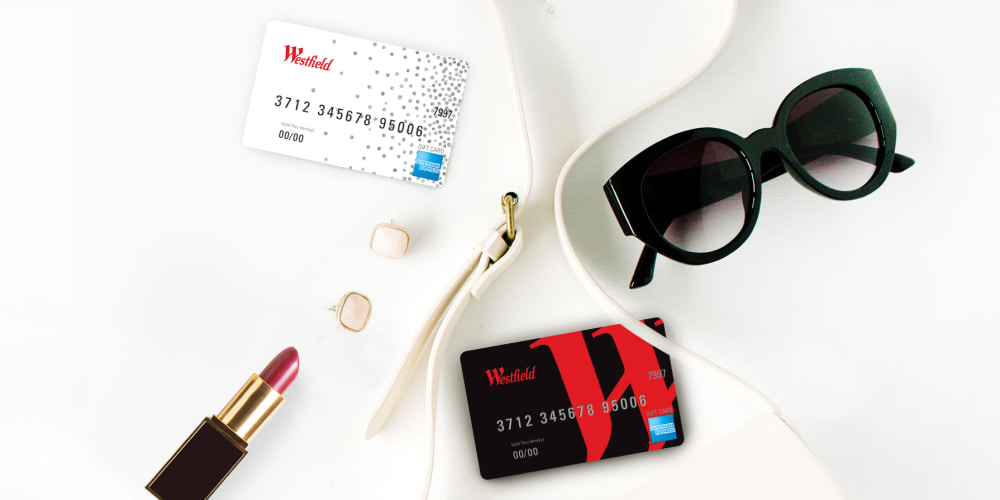 Gift Cards
Need to buy a gift, but don't know what go get? Or, do you need to pick up a present but don't have time to shop? Westfield Gift Cards by American Express are the perfect solution. The card may be used virtually anywhere in the U.S. where American Express is accepted. Cards can be pre-loaded from $25-$1000 with a processing fee of $3.75.
Click Here to Purchase or Check Balance
They're easily purchased at our new Westfield Concierge Lounge located near Nordstrom or the Westfield Management Office, located on the second level Monday through Friday from 9:00am - 5:00pm.
Westfield Concierge Location: Find us in front of Nordstrom and California Pizza Kitchen.
Westfield Concierge Hours
Monday : Closed
Tuesday: Closed
Wednesday: 11am - 7:00pm
Thursday: 11am - 7:00pm
Friday: 10am - 9:30pm
Saturday: 10am - 9:30pm
chat with concierge