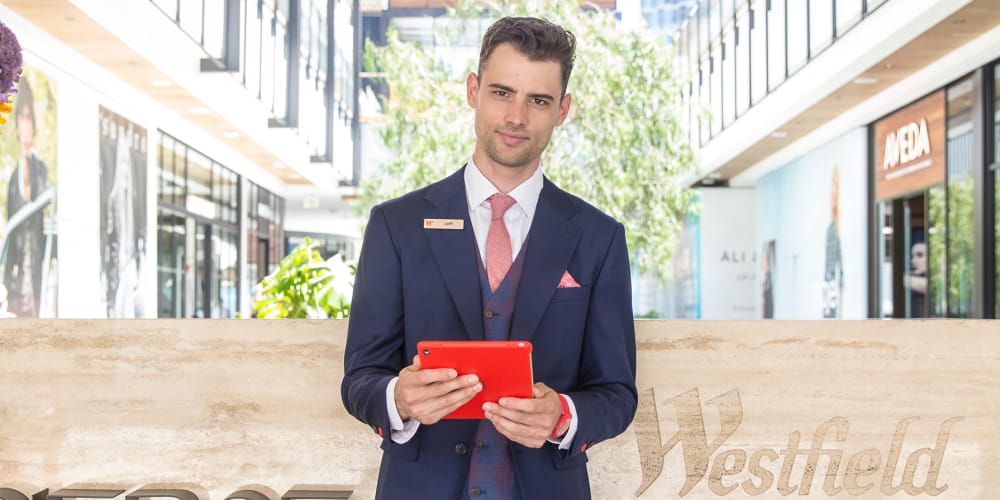 Westfield Concierge
Westfield Concierge give a new distinction to service with warm, knowledgeable assistance to assure an effortless and enjoyable experience at the center.
From dinner reservations to transportation assistance, gift suggestions to hotel referrals our Westfield Concierge amenities can direct you to the nearest hotels and recommend accommodations that suit particular tastes.
Do you need help finding the perfect gift for a loved one? Or did you lose something during your visit? We can help! Take advantage of our many free amenities we offer here at Westfield Annapolis.
Location: Find us in front of Nordstrom and California Pizza Kitchen.
Westfield Concierge Operating Hours
Monday : 11am - 7:00pm
Tuesday: 11am - 7:00pm
Wednesday: 11am - 7:00pm
Thursday: 11am - 7:00pm
Friday: 11am - 7:00pm
Saturday: 10am - 9:30pm
Sunday: 11am- 7:00pm
HOW WAS YOUR VISIT TO OUR CENTER?
We'd love to hear from you. Share your Westfield experience.
ANSWERS ON THE SPOT. Here
chat with concierge